Nyck Caution Opens Up On 'Anywhere But Here' – FUXWITHIT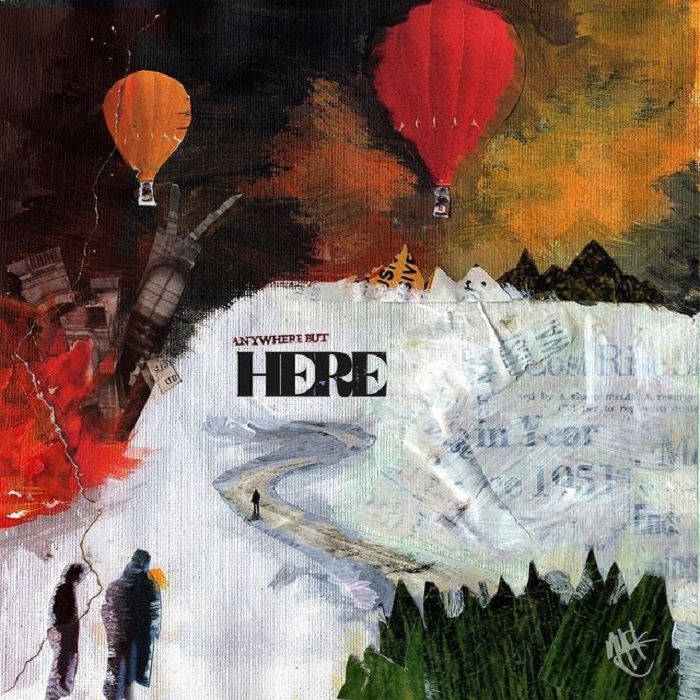 Graduating from legendary Brooklyn rap collective, Pro Era, Nyck Caution comes into 2021 with a new album, Anywhere But Here. If you're unfamiliar with his name, Joey Bada$$, Denzel Curry, and KOTA the Friend are just some of the few featured artists on the record. But it's never too late to get educated—you'll want to know who Nyck Caution is after listening.
The opening track, 'December 24th' sets the tone for the album. Led by a solemn electric guitar, Nyck Caution pays homage to his late father and opens up on the experience surrounding learning of his death. The rapper sings along with the touching chorus, 'I feel you in the air I breathe, I feel you in the air I breathe. And even though you're far from me, really it's not hard to see.'
The Brooklyn-bred lyricist continues to give insight into his life and career in rap music, shouting out his boys at Pro Era periodically throughout the project. In 'Product of My Environment,' Nyck Caution also enlists KOTA the Friend and Erick the Architect to share about their come-up as well. The three-way collaboration definitely sheds light on the hardships musicians have to go through, but in some way, provides inspiration on how to turn pain into art.
'Things Could Be Worse' is, in my opinion, the most relatable track on the record. Nyck Caution starts off the track with, "I did a lot / But I still gotta top it / I guess you cursed with that / When you got a habit to polish / So I be in the lab workin like Dexter and Deedee / Cause you only as good as the last records you dropping." While the rapper is talking about writing tracks, he also exposes the struggles that all creatives go through. As an artist, you strive for success, but you're never completely satisfied. You continuously feel like you have to outdo yourself. Sometimes that can be overwhelming and you want to quit, but you find motivation from everyone who supports you, and you're reminded that your work inspires others. He ends the first verse with, "Just a product of the people who believed in the kid/ I owe it all to ya/ I'll be the vessel for ya/ I know this game is both a gift and a curse."
Whether you consider yourself a "creative" or not, I think there's something we can all learn from hearing Nyck Caution's story in Anywhere But Here. The album definitely gave me encouragement to just keep going, even when life gets hectic, which is all something we can use right now.