War Is Upon Us: 'Snowfall' Season 6 Episodes 1 & 2 Recap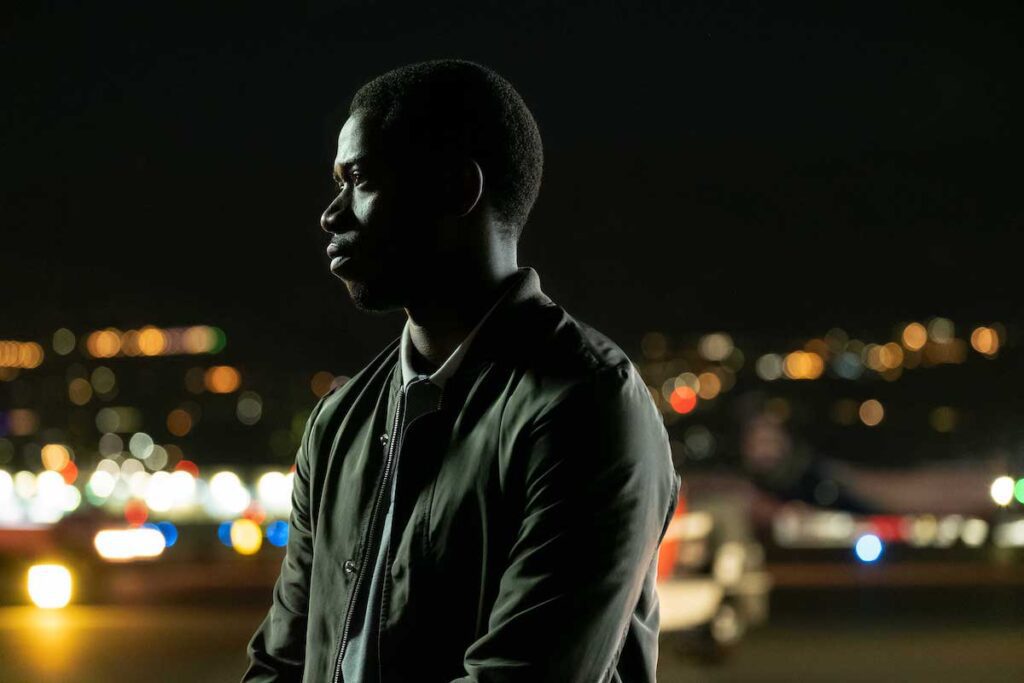 When season five of FX's Snowfall concluded, all hell had broken loose. Teddy (Carter Hudson) had cleared all of Franklin's accounts to the sum of $73 million dollars. On top of that, Jerome (Joseph Amin) and Louie (Angela Lewis) had officially broken off to do their own thing. Franklin (Damson Idris), with his back against the wall, decided to choose violence. With the help of Dallas (Taylor Polidore) and Black Diamond (Christine Horn), Franklin robs his uncle and aunt's spots for drugs and money (they kill four guards in the midst of the robberies). Season six picks up right where the chaotic fifth one ended.
We found out that Franklin stole somewhere around $3.4 million from his Aunt and Uncle. Desperate to get back on his feet, he asks Veronique (Devyn A. Tyler) to clean the stolen funds. That was just the first part of his plan which was to get the money cleaned, regain his clients by offering them lower prices than the competition (Jerome and Louie), get revenge on Peaches and (more importantly) Teddy and then pivot back to focusing on their real estate endeavors. Franklin puts a $250,000 bounty on the head of Peaches and asks Top Notch (Damien D. Smith) to check into some information on Teddy's family. Veronique reluctantly agrees to travel to Miami to clean the money but under one condition. She encouraged her baby's father to make things right with his family. If only it was that easy though!
As expected, Jerome and Louie are all messed up after Franklin's move. He left them without any product to move, no money to buy any product and no place to do any of the previous stated business. Realizing the severity of situation, Jerome gives his nephew a call. Franklin, preoccupied with attempting to regain his clientele, ignores Jerome. The first stop he made was to Deon (who now is in charge since Leon's departure). Deon (Quincy Chad) agrees to buy from Franklin at a lower price but iterates that he's not trying to be in the middle of a 'family squabble.' He emphasizes that message again when he breaks the news to Jerome that he found a better deal. After dealing with Deon, Franklin heads to the hospital to touch base with Kane (DeVaughn Nixon) and his people. Upon arrival, Ricky (Nupeir Garret) informs Franklin that Kane had to be sedated again. Franklin doesn't let the news deter him from offering to supply them with product in lieu of Leon's absence. He shares that buying from him will be the best way to get to Jerome and Louie. Kane eventually wakes up and when he does, he instructs Franklin to handle the cop involved in his shooting. Buckley's no longer officially a cop, so could we see his time come to an end soon?
Speaking of Detective Buckley (Brandon Jay McLaren), he came in the clutch for Jerome and Louie. Jerome calls Franklin one more time in hopes that he could convince him to give them their money back. Franklin hangs up on his Uncle, basically declaring war. One of the last straws that broke the camel's back was Louie confessing to Jerome that Franklin pulled out a gun and threatened to kill her the last time they seen each other. This infuriates Jerome, who after talking to Deon earlier in the day, knew exactly where Dallas and Black Diamond would be after they met up. Being accompanied by Buckley and some of his LAPD friends, Jerome stops the girls. After he asks them where Franklin is keeping his stuff (they actually have no clue because Franklin has one shown Veronique) and doesn't get the answer he's looking for, he begins to brutally beat Black Diamond. She ended up passing away in the hospital due to internal bleeding. Dallas and Black Diamond made a pact to give up everything, take the kids and flee if one of them ever lost their life. Dallas did just this, leaving Franklin with yet another issue.
You know who else has issues? Teddy. He too, is trying to clean up some of the messes he made in the last season. Teddy first goes to one of Avi's associates spots to try and get intel on the arms dealer's death and the disappearance of Parissa (Tiffany Lonsdale). Unfortunately from him, he has already burned this bridge and gets nothing, leaving him without a gun connect or any leads on his missing girlfriend (I case we can call her that now, huh?). Louie approaches Teddy about getting a re-up but there's one problem…she doesn't have any money. When she tells Teddy that Franklin robbed them, he realizes that what he did directly caused it, forcing him to agree to front her the drugs on consignment. Teddy does get some somewhat positive news. His handler informs him that they can talk about getting him his badge back. He adds that the government is very interested in the $73 million he took from Franklin. How much would it change things if Teddy got his badge back? Would this mean more trouble for Franklin and anybody after him or would it make those people want to get him even more?
Another issue Teddy has that he doesn't even know about is Gustavo (Sergio Peris-Mencheta). After his attempt to escape failed, Gustavo made a plea deal with the DEA, in which he would bring down Teddy in exchange for his immunity. Gustavo tells Teddy that one of his nephews had to go to the hospital as an excuse for his absence. Very paranoid that Teddy will try to find proof that he isn't lying, Gustavo demands that the DEA give him security. They agree to cover his tracks (with forged documents) and to keep protecting him but only under one condition…he needs to give them something. Specifically, they wanted access to the tunnel Gustavo had built to help Teddy move drugs across the Mexican border. He ends up taking them the next day but receives a call from Teddy, who wants to tell him that he's found Parissa in jail. The police found her wandering the street after she suffered a head injury trying to escape Rubén (Alejandro Edda). Parissa's head injury didn't stop her from giving a good enough description of Rubén that a sketch was rendered. It dawns on Gustavo that he remembers the face from Jerome and Louie's wedding. He decides to hit up Franklin to inquire about the man in the sketch. Franklin alerts him that the mystery man was dangerous but agrees to tell Gustavo who he is if he can bring him face to face with Teddy.
You can blame Cissy Saint (Michael Hyatt) for Franklin knowing who the man in the sketch is. Alton's disappearance is still on her mind heavily and it would seem all of her decisions revolve around that. Cissy asks her son to meet with Rubén, who has become very impatient. Not wanting to seem like a traitor, Franklin is hesitant at first but agrees after his mother gives an epic 'F-ck the government' speech to him. She explains how Black people aren't anything but pawns in a game ran by white men. At the meeting, Franklin tells Rubén everything about he and Teddy's relationship from the jump. The only thing he states that he wants back in return is Teddy…alive. After the meeting, Cissy encourages her son to make amends with her brother instead of letting the white man break them further apart. She does the same with her brother. Although Jerome feels like Cissy supports him way less than her son, he realizes that the problem at hand is bigger than both of them and their pride.
Before the two Saint men could sit down and discuss their differences, Franklin met with Veronique's mother Cassandra (Tamara Taylor). During her trip to Miami, Veronique made things right enough with her mother (at least for the moment) that she was able to get her on board with trying to help Franklin get his money back. There are definitely a lot of resolved issues between the mother and daughter that surely will be touched on through out the season. Franklin agrees to work with Cassandra, realizing that she might be the only person he has access to with the skillset to hero him retrieve his funds.
Now, the conversation we had all been waiting for. After being urged by the likes of Veronique, Cissy and even Skully (De'aundre Bonds), Franklin and Jerome met at a diner to air out their grievances and hopefully come to a truce, which Franklin suggested after saying they're basically even. Jerome takes it as disrespect and reflects back on his nephew's upbringing. Jerome questions where he went wrong with helping raise Franklin. He calls his nephew scandalous, cut-throat and b-tch made which does nothing to help the situation simmer down. Franklin counters by telling his uncle that everything he has is because of him and if not for him, he'd still be selling dime bags. Tensions begin to reach a boiling point. Franklin insults Louie multiple times but when he refers to her as 'the trick' that played Jerome, his uncle loses it. He hits Franklin in the face twice, causing Franklin to pull a gun out…on his Uncle…in a full diner. Although Jerome taunts him, Franklin is unable to pull the trigger. The episode ends with an infuriated Franklin trying to figure out his next move. That'll probably be what every character will be doing this season: Plotting their way out of the game. Who will survive? Will the Saint family patch things up? Only time will tell. Drop your thoughts on the first two episodes of Season 6 in the comments and share your predictions for next week!