Fans React To Zendaya's Surprise Coachella Performance With Labrinth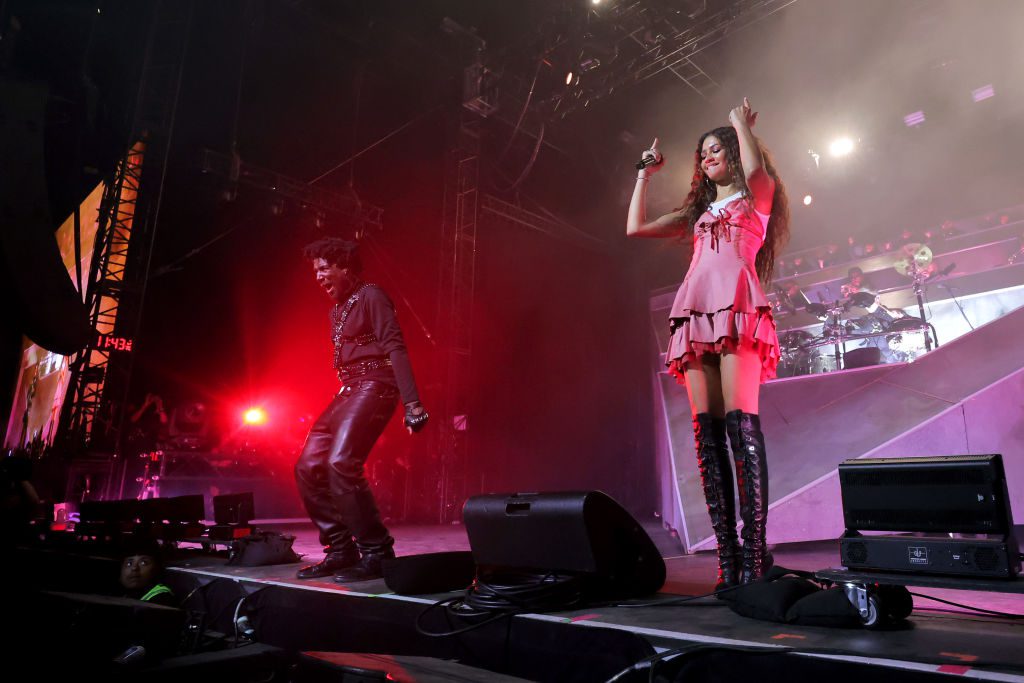 Award-winning actress and artist Zendaya joined British producer Labrinth on the Coachella stage for a surprise performance of their dual collaborations from the "Euphoria" soundtrack. Check out fan reactions and read more details from the exciting show inside.
These two gave fans the surprise of a lifetime at last weekend's Coachella performance. Fans were eager for an exciting set from Labrinth, but they weren't expecting to see the "Euphoria" star and executive producer grace the stage.
The beloved duo performed "I'm Tired" and "All for Us" from the hit HBO show "Euphoria's" soundtrack. Zendaya shared a special thank you message and behind-the-scenes footage from backstage on her Instagram stories after the surprise performance.
"Wish y'all could understand how loud it was last night," she wrote on her stories. "When I tell you this is exactly what I heard in my ears, my mic picked up every single one of you. So thank you for singing along, it was one of the only ways I knew what I was singing lol."
In another story, she added, "Do it for the fam…" with a loving photo of her hugging Labrinth.
Their fans took to social media to relish in the legendary Coachella moment.
One fan caught footage of Zendaya's entrance and posted, "Look at the reaction from the crowd when they heard Zendaya lmaooo they were so shook there's people jumping and panicking to unlock their phone."
Other fans posted that Zendaya was the highlight of their Coachella experience. Considering Frank Ocean's absence Weekend Two, fans were elated to get such a shocking performance from Zendaya who wasn't listed on the lineup.
The Coachella surprise was Zendaya's first public musical performance in at least seven years. Her focus lately has been on the countless roles in film and TV, including her latest as MJ Watson in the Spider-Mantrilogy, the voice of Lola Bunny in Space Jam: A New Legacy and Chani in Dune and its forthcoming sequel.
Check out some our favorite fan reactions to Zendaya's surprise performance during Labrinth's Coachella set below:
1. The Crowd's Reaction Speaks For Itself

Source:hz9896
2. Zendaya IS The Moment

Source:GeekedUpProd
3. They Were Having FUN

Source:Zendaya_Updated
4. In Vintage Cavalli

Source:thesoftestaura
5. Super Zendaya Saves The Day

Source:filmshollands
6. Catch The Full Stream:

Source:coachella
7. Legendary

Source:Zendaya_Updated