Culture Carriers: Quavo Pays Tribute To Takeoff & Speaks On The Future Of The Migos On His New Track 'Greatness'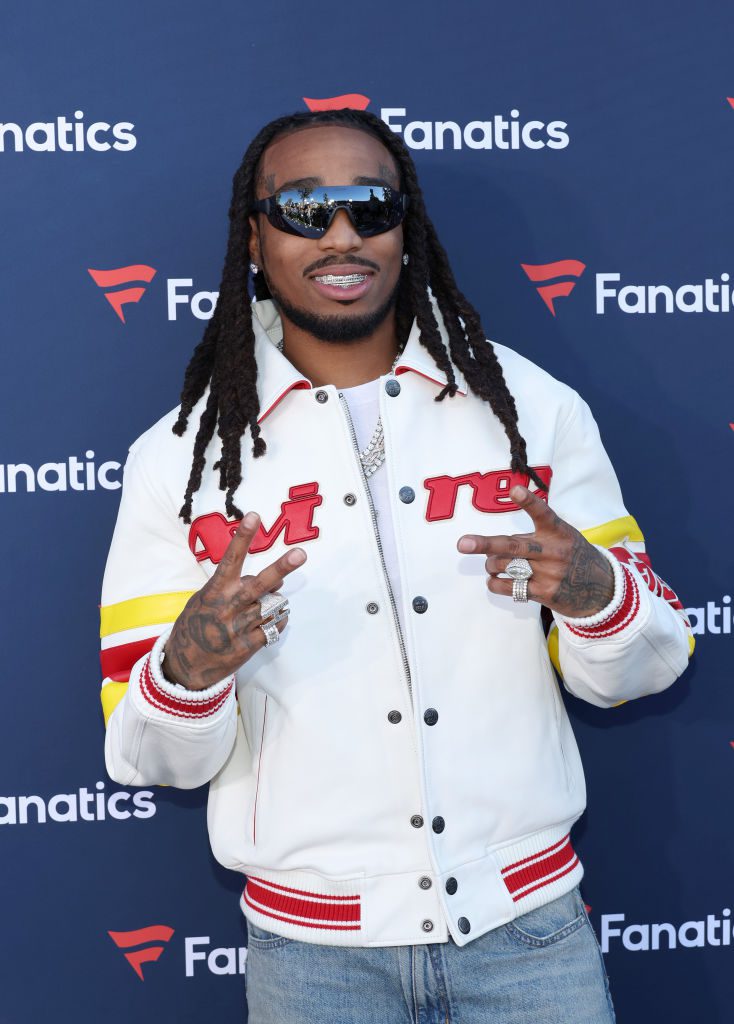 Since the untimely passing of Takeoff, fellow Migos member Quavo has been relatively quiet. Dealing with death is not an easy thing to do but one thing that can oftentimes help is some good music. Quavo released 'WITHOUT YOU,' a heartfelt ode that sounded like an open diary entry, last month. At the Grammys a few short weeks later, he paid tribute to his Takeoff in front of the world by performing the song live. This week (February 23), Quavo returned with another tribute to his fallen nephew.
In the three minute eighteen second video, the Huncho touches on various topics. He starts off by mentioning the material things that he has (his chain, watch, house and cars) and how he would trade them all if he could see his dog one more time. The 31-year old then reminisces about some of the things the two did together including hitting the stage, rocking MCM backpacks filled with racks and getting lifted. Before declaring that he would make sure Momma Take would be straight, Quavo echoed a large majority of the hip hop community when he notes how Takeoff's flow swept the game like a storm.
After giving Takeoff his flowers, Quavo spoke on one of the most asked questions from Migos fans around the globe. In the line directly following him bigging up Takeoff's flow, he basically shuts down any hope of him and Offset reuniting. Quavo made it clear that Takeoff being gone meant the Migos are gone and they can't come back. Depending on what you believe, his next few lines could have been taken as shots towards Offset. Qua voices that he can't kick it with a fake and that he won't sleep with the snakes. The Migos broke up in late 2022 and there still hasn't been an official word as to why. Quavo and Takeoff formed the group Unc and Phew, while Offset went solo amid legal battles with Quality Control Music.
The rest of the track finds Quavo continuing to vent. He speaks on moving forward and knowing how dangerous looking backwards is. He gives listeners some motivational bars when he reminds them that he got it out the mud and they can too if they get their minds right. He continues by saying that we're all God's babies and we were all built with greatness. Although he mentioned that the group wouldn't ever come back, he did want to verbalize that people should never forget the Migos were amazing. He doubles down on this statement by saying that he couldn't have done any of it without the 'greatest group in the world.' He ends the song by shouting out his family members and the person who the song was dedicated to, Takeoff. RIP to The Last Rocket!
Fans quickly took to Twitter to react to the release of the track. Check some of them out below!
Let us know your thoughts on the track in the comments!