Watch Trailer: Teyana Taylor Stars In Sundance's Grand Jury Prize Award-Winning Film 'A Thousand and One'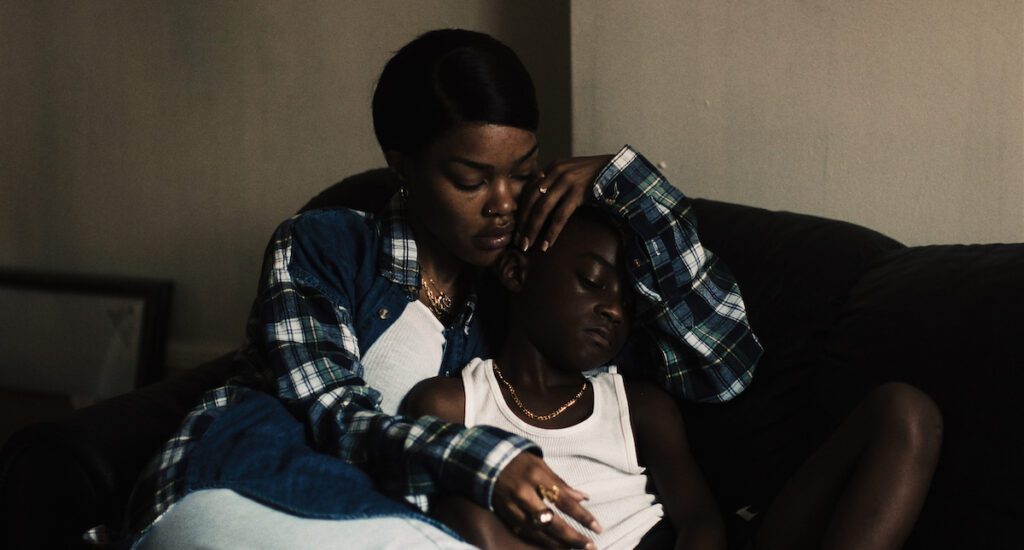 The official trailer for Sundance award-winning film A Thousand and One, starring Teyana Taylor, Will Catlett and Josiah Cross debuted today (Feb. 23). The debut feature film from writer and director A.V. Rockwell has received tremendous support even before its theater release next month. Read more about the upcoming film and watch the trailer inside.
A Thousand and One follows unapologetic and free-spirited Inez (Taylor), who kidnaps her six-year-old son Terry from the foster care system. Holding onto their secret and each other, mother and son set out to reclaim their sense of home, identity, and stability, in a rapidly changing New York City. The film received the Grand Jury Prize in the U.S. dramatic competition at this year's Sundance Film Festival in Park City, Utah. In the past, Sundance has awarded its Grand Jury Prize to the likes of Minari (2020), CODA (2021), and last year's winner, Nanny.
Writer Jeremy O. Harris, filmmaker Eliza Hittman and actor Marlee Matlin judged the U.S. dramatic competition this year.
Associated Press mentions how Harris emotionally asked that he be the one to give the prize to A Thousand and One writer and director Rockwell himself.
"Never have I seen a life so similar to my own rendered with such nuance and tenderness," Harris recalls of the film. "This film reached into my gut and pulled from it every emotion I've learned to mask in these spaces."
Rockwell, who made her feature debut with this moving film, was also emotional accepting the award.
"This has been such a long journey for me but the institute has been such a beautiful support system," Rockwell said.
Taylor stars in the film alongside Catlett, Cross, Aven Courtney and Aaron Kingsley Adetola. The film's producers include Eddie Vaisman, Julia Lebedev, Lena Waithe, Rishi Rajani, and Brad Weston. Its executive producers are Oren Moverman and Jamin OBrien.
Focus Features will release A Thousand and One only in theaters nationwide on  Friday, March 31, 2023.
Watch the trailer below: