Couple Up Or Collab? Da Baby Has A Cute Nickname For Lizzo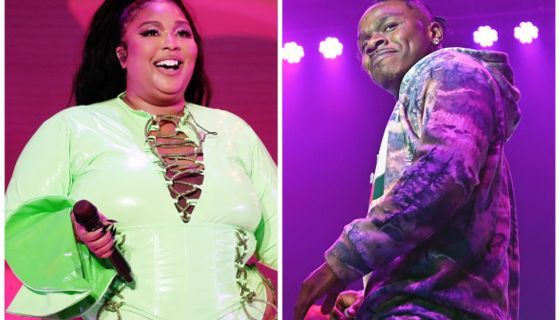 Does Da Baby have a celebrity crush on Lizzo?
In a recent interview with The Breakfast Club, Da Baby responded to DJ Envy's suggestion that he date Lizzo saying, "Lizzo knows what time it is, I call her Lil Sexy. So when you refer to her when you speak to me call her Lil Sexy. That's my nickname for her."
It seems like Da Baby is being facetious but do you think these two would make a cute couple or would they be better off sticking to collaborating creatively?
The full interview covered a wide range of topics including his "cancellation" over the homophobic comments made at Rolling Loud, his thoughts on Kanye West, being "afraid" of DaniLeigh's brother and coming out with new music.
Check out the full interview below: