YVNG JALAPENO Returns to Bite This with 'Lunatic' – FUXWITHIT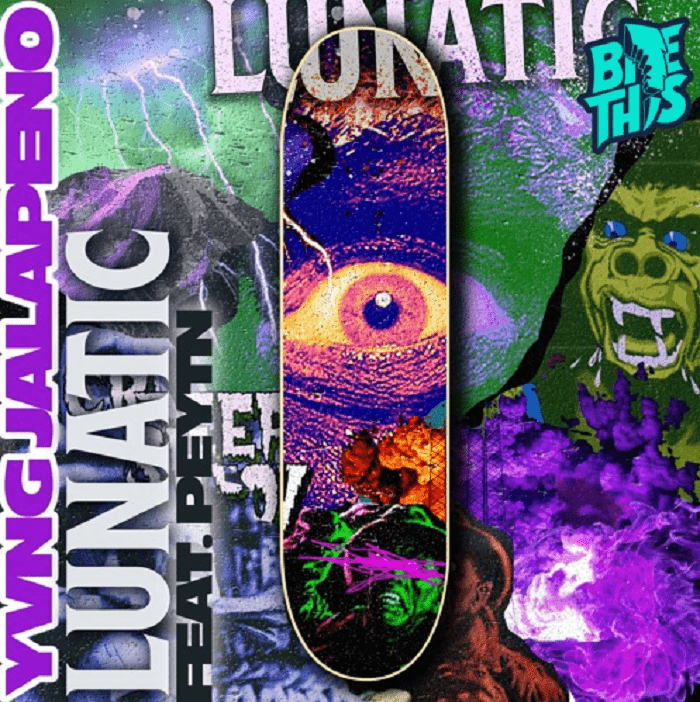 As we move closer to 'normal' in the sense of live entertainment returning, a proper atmosphere curation becomes necessary. The pandemic allowed us to experience producers explore outside of their normal genre, typically with sounds that would tell more of a story or perhaps even be a tear jerker with the amount of emotion invested into these songs. As we try to safely move forward from a year that changed the course of action for so many, we are starting to witness the release of those bangers that producers have held captive through quarantine. Adding to the optimistic feeling of live music coming back, YVNG JALAPENO gives us something from THE SPICE RACK II to help get our adrenaline going again titled 'Lunatic' featuring Peytn released via Bite This.
The mad man mind of YVNG JALAPENO builds a track of filthy sound design that interplays within the noises heard. In accompaniment to the master-crafted structure, Peytn offers lyrics that are on par, "Give em the sauce give em the juice we making it spicy," fitting into the persona of YVNG JALAPENO. Upon the drop, the artist releases gnarly bass patches and grimey synth patterns that will instantly induce a stank face. 'Lunatic' is only one of the ingredients utilized in THE SPICE RACK II and we can't wait for more of the components to be released. For now, you can get lost in the whirlwind of bass presented in 'Lunatic' below out via Bite This and watch for his upcoming EP.