Late June And Courtney Drummey Turn Back Time With 'Driveway' – FUXWITHIT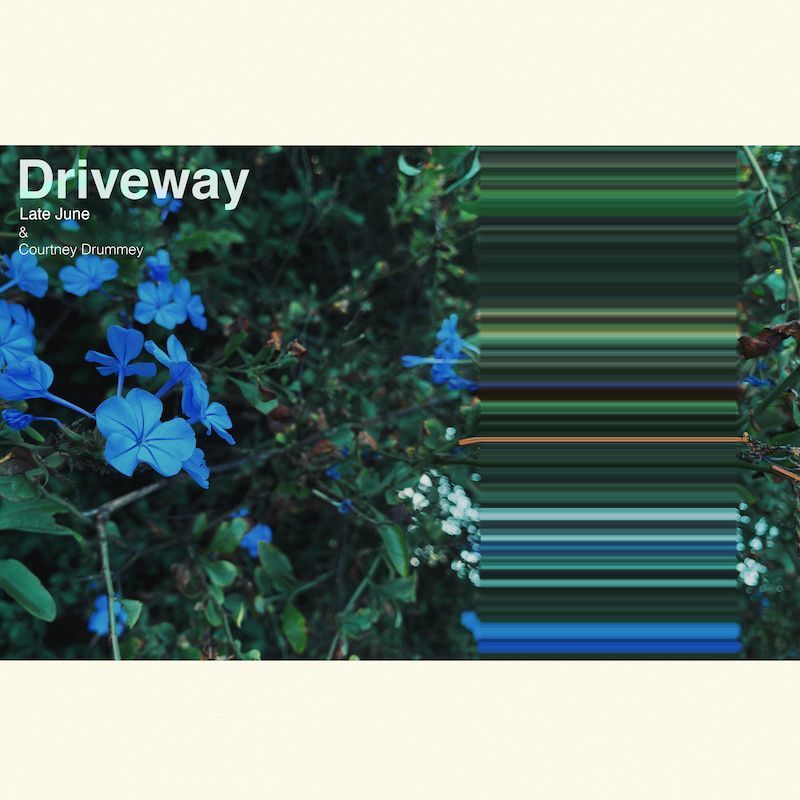 Reflecting on life, and living in the present, Late June has created some of the most memorable music to date. The eagerness and passion towards melody itself has touched the souls of many lucky listeners. His soft and gentle touch within production will instantly melt hearts. Leaving a gratifying smile on anyone's face. And now he's back with a brand new single called, 'Driveway.' But he's not alone this time. Joining him on his journey is non-other than Courtney Drummey. An inspirational singer/songwriter whose voice will bring nothing but tears to your eyes. Her powerful and everlasting range can leave an empty field filled to the brim with colorful life. And to see these two come together for this track is so exciting and heartwarming.
Driveway was a way of communicating a familiar nostalgic/sad feeling when passing driveways around my neighborhood reflecting on when life was normal. I wrote this soft piano instrumental and had played it in my head often when I went for walks, trying to perfect everything on it and make the atmosphere so hopeful but also vast. When I had received Courtneys incredible lyrics & vocals I had finally felt like the song was finished and it was time to announce this new change in style. – Late June

This song is about revisiting a feeling that you miss and seeing how it feels going back to it. I loved making this song with Sonny cause it brought me back in time just for a little while. I hope it takes you back to a feeling that you miss too – Courtney Drummey
'Driveway' is a true callback to what was in the past. Shining a light on the better and simpler times. But also, it's an empowering resolution to become inspired for what's next. To keep pushing and never stop fulfilling your own life to the fullest. From lush ambiance, a dreamy piano and soft hitting drums, Late June really went all out and discovered something new within himself as well as his own work. And Courtney's unforgettable lyrics and tones will stick with you for a long time. Creating a meditational pleasure and experience. Every second of the song gives you goosebumps just from the atmosphere alone from both artists. Their sheer gifted abilities have shaped the track into a feeling you won't ever want to let go. So make sure to go support this golden song by streaming 'Driveway' everywhere!