Yeat Is '2 Alive' On New Album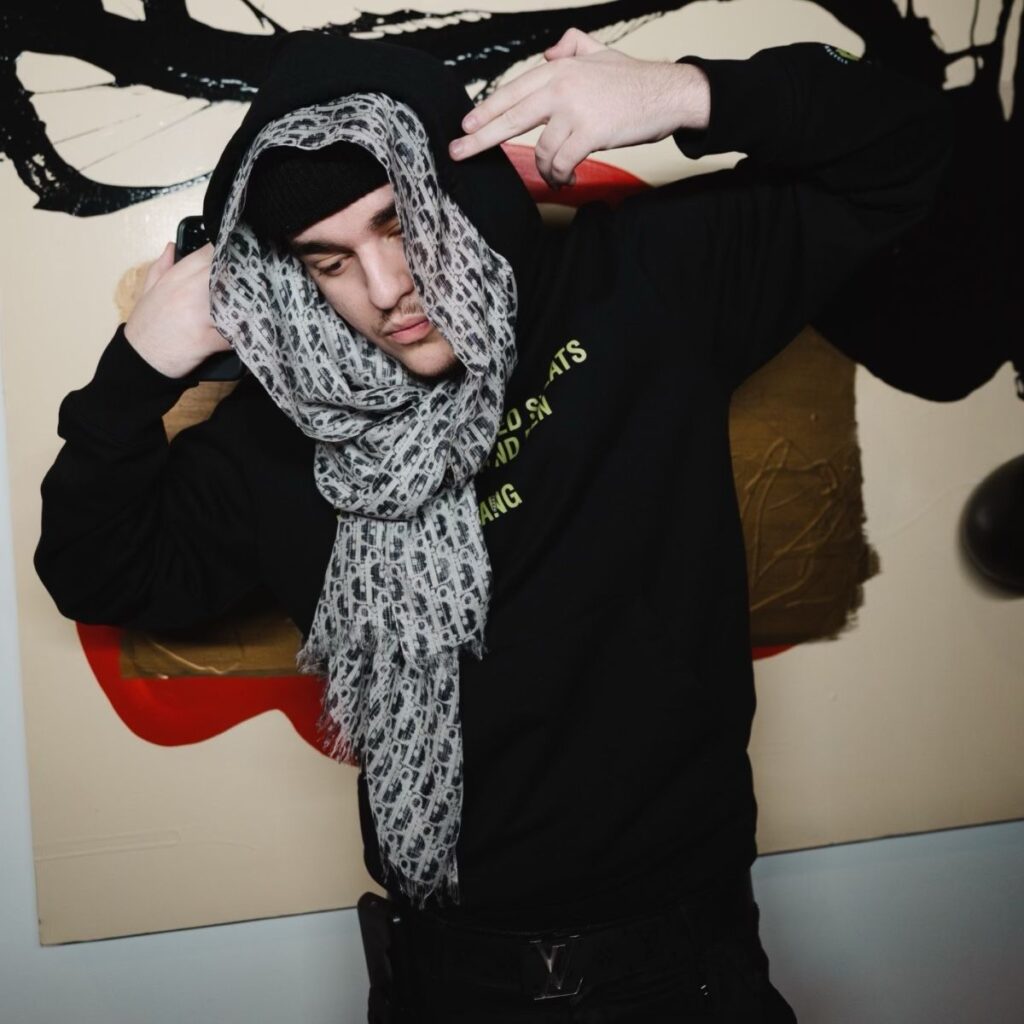 "This song is already turnt/so here's a bell."
Portland rapper Yeat came across the Tik Tok Golden Ticket in one couplet. Viral hits like 'Get Busy' and 'Turban' propelled him from TikTok darling to a raging internet sensation with potential crossover appeal. His last mixtape, Up 2 Me, dropped in September of 2021 peaked at 59 on the Billboards charts in December. That mobility on the charts only solidifies him as the current figurehead to a growing ardent scene of chaos and rage.
In 10 months, Yeat has released 84 songs for fans to binge-watch a man who stands sedated amid the madness. The aura is slaughterhouse dirty, with synths that wail in code that's only understandable to its narrator. Distortions are aplenty, making the pockets of calms you come across just as jarring as the unsanctioned 808s. I promise you that this is all-natural for those who question Yeat's explosive growth. Fans want more music, even more so when it matches their rebellious spirit. Yeat is feeding this era of music consumption, and it's the biggest reason for his success. It's familiar both in its influences and his previous work, something his fans appreciate.
After signing with the mysterious Zack Bia, 2 Alive is the follow-up to Yeat's breakout mixtape and his major-label debut. It's the sequel to the first of his three projects run in 2021 and the continuation of a world whose atmosphere resembles views from a thermal scope; ruddy, violet, and verdant. While the production doesn't stray too far from Yeat's comfort zone, the album desires to materialize a much 'cleaner' soundscape. 2 Alive goal isn't to test the boundaries of his sound but to cater to the carvings those who spark the flames. 
The familiarity hurts the album as if I heard it from someone else who has done it better. Playboi Carti is an obvious one as he has influenced an entire generation of rappers. 'Nvr again' feels like an unfinished Carti song that was abandoned on the cutting room floor. The texture is bare, with the sounds of a heavily distorted synth with a sharp synth beneath it, alongside some high hats and a snare. It feels too vast for Yeat. Lacking the elasticity in his voice to cover gaps, it becomes stale and repetitive. 
Yet, it'll be disingenuous to paint him as the offspring of Carti or any other artist. Songs like 'Poppin', 'Luh Geek,' and 'Still Counting' are good exhibits of what makes Yeat's magnetic while referencing the elements of those before him. When done effectively, Yeats's music is dense. Not in content but in production. Multi-layered melodies are stacked together underneath the banging 808s, where his voice breaks into shards and scatters throughout different sections of songs. It's always in motion yet disorienting as a flash bomb. The more weight the song contains, the more his croaking voice is allowed to be the guide of the turmoil, not the igniter. 
Truthfully, I've heard this style done better by others, but the appeal isn't to change the landscape of music but to validate the rager. 'Poppin' is a gory, synth-heavy simulation, the kind of terror that belongs in Darwin' Game. The way the keys are hidden in plain sight, beneath the sound effects, musical elements that come and go between verse and chorus, and Yeat's slimy delivery shapes the frantic landscape. It takes a couple of listens to catch the loop, but the variety of the track has already supplied you the contact high to stay for the ride. 
As good as the production is on 2 Alive, I wish the lyricism matched the production quality or at the very least met it halfway. Outside of a couple of addicting phrases like "Racks came in/I was still in a Tonka" and hilarious one-liners such as "I ain't tryna hear your music, turn it off, that shit some trash," there isn't much here that left a positive impression. The majority of my experience of this album was laughing in disbelief at some of the said things. On 'Double,' he says, "My diamonds are pissy/they potty."
While I am a big fan of lyrics, Yeat doesn't have to stray away from his current subject matter. Placing a ceiling on what rap should be only limits the creatives who make what it became today. He can zoom in to his drug litter rhymes to his heart's content, but the next step of his development is making it sound interesting. Some of the styles he references each have a signature move that puts them over the top.
Take Playboi Carti's pliable voice and varied delivery that makes him intoxicating. Young Thug voice is one of the best instruments in the industry, discovering melodies that should have existed already with a charming personality. Future ability to bend into any soundscape he's on to his will is impressive. He's become the anti-hero, the person your parents told you not to be, but the success is too big to ignore. Something is missing that's stopping him from reaching commercial stardom, and only he'll have the ability to find it. 
But that's not what makes this rager the moment he is now. The production, the energy, the "if you know, you know" language that his most loyal supporter will sprout randomly are loud and addicting. The world is glitchy; drug-fueled hallucinations show a burning world when everything is okay. Compared to his previous projects, 2 Alive is easier to get into as fans run a mock on their surroundings as they disconnect from the world. In the end, you feel alive with rage, and while the nightmare takes too long to end, it concludes with a reminder those who dare to blow this high, "I ain't tryna hear your music, turn it off, that shit some trash."