XAVAGE Showcases The Future With 'Break It Down' – FUXWITHIT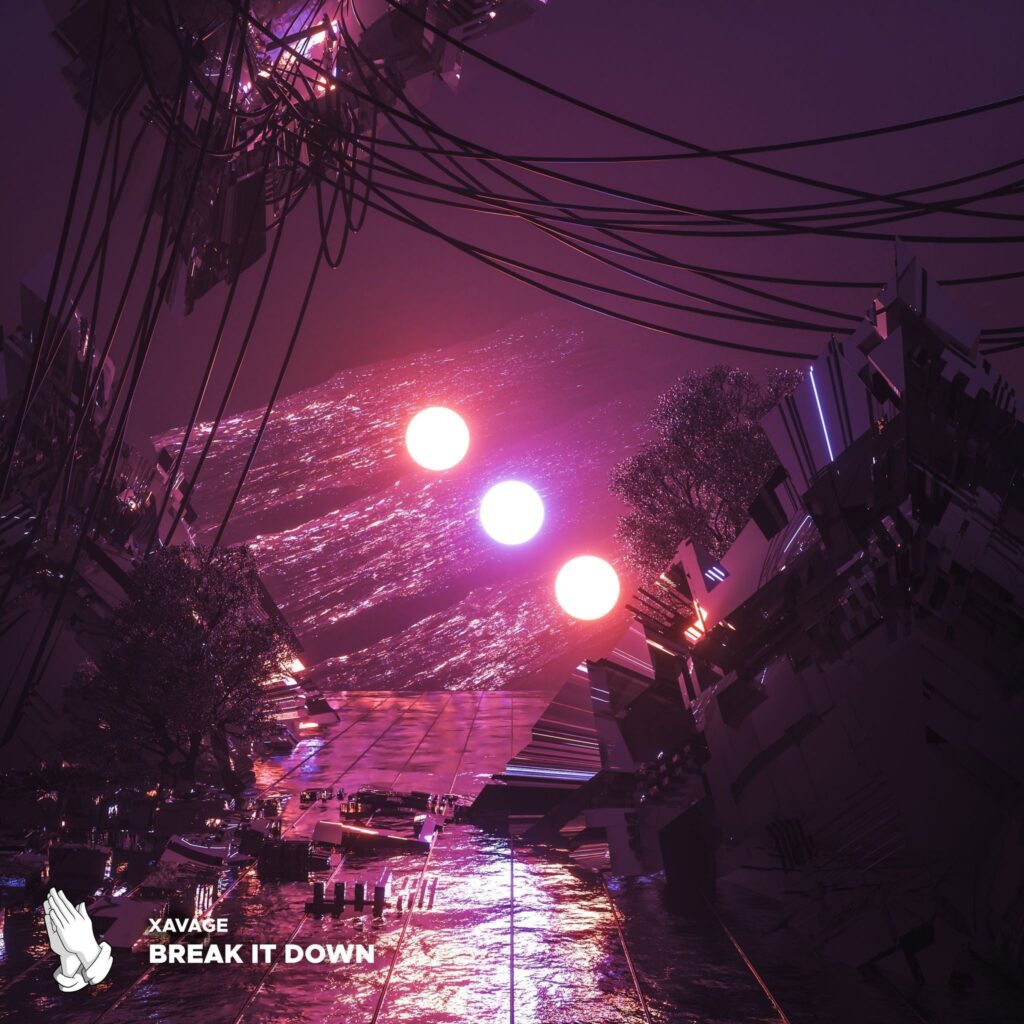 Flying through space, XAVAGE has returned with another funky and addictive new track. This time, he brings us, 'Break It Down' which is out now on Elysian Records! A ride filled with mystery and futuristic sound design. The perfect song to get any party started. Making this his third release on the label, he wanted to make this feel especially unique compared to his other works! By stepping out of his comfort zone, he's managed to combine the gorgeous styles of mid-tempo and twerk trap into one crazy cyberspace. Convincing any listener to bind with his mind control art. From smooth rhythms, drums and more, XAVAGE has just made another breakthrough in his production.
I really try not to put my music style in a box and instead focus on a track's danceability. I find my pocket is in that 90-100bpm range which happens to be where mid-tempo lives. This track is a TWERK/mid-tempo style which is very rare in the scene right now.
-Xavage
'Break It Down' transports the audience into a dark yet colorful limelight. Not knowing what's real or not. It's a cinematic pleasure and a club weapon at the same time. Starting off with an ominous beginning, we're exposed to a vast filled atmosphere accompanied by a pitched down vocal to add an extra layer of groove. Creeping towards the chorus section, he throws in some drum elements to keep listeners on their toes. Waiting to strike with all his might. And finally, he drops a magnetic blast of action-packed goodness. Consisting of stylish frequencies, dynamics and more, you'll obtain a feeling of pure satisfaction with each listen. The way he incorporated his own interpretation of the mid-temp wave was pure genius and a great move to change things up. Surprising the audience in the best ways possible.
Then with a lush turn of events, he blesses our ears with a soothing piano breakdown. Taking over your soul from every note being played. The perfect amount of break time for what's to come! Adding in his spicy touch, he introduces another build with a slight difference in feeling. Knowing we're in for a treat with the second drop as well. To close it off, he gives it his all with a rush of adrenaline through his signature trap touch. Taking the same elements and adding in a different arrangement to complete this vast journey is rewarding and fulfilling. Making the listener go back and listen on repeat. So make sure to go support the legend by streaming 'Break It Down' everywhere!