'Wtf's That Compilation Vol. 3' Disintegrates Bass Music As We Know It – FUXWITHIT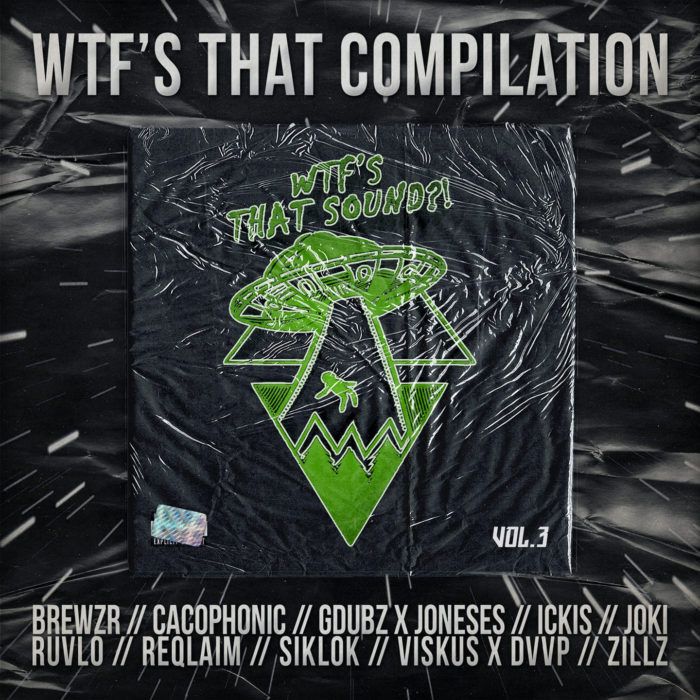 Ripping through the frequencies of 2020 and stretching through the furthest depths of our galaxy, a lot of people have been asking Wtf's That Sound? Today the mystifying label is here to help us understand exactly what these noises are. Previously we have seen names such as Shanghai Doom, Big City, blurrd vzn, CVPTVGON and so many more leave their imprint through this collective. In addition to the compelling compilations and mixes they've provided, Wtf's That Sound has also had quite the contribution to live streams. Most recently of which they hosted a virtual massive that featured the likes of Dropwizz, DirtySnatcha, AHEE and their special guest feature, Figure, to name a few. Closer to the beginning of this year we saw the emergence of the UFO insignia that has since abducted multiple observers and shows no signs of leaving anyone in their path. If you have an appetite for creative cosmic creations, the latest Wtf's That Sound compilation will cure your hunger.
Wtf's That Compilation Volume 3 is loaded beyond capacity with bass gems. Containing 10 tracks and 12 artists, the atmospheres presented from each song will have listeners examining which plane of existence they belong to. RUVLO, CACOPHONIC, JOKI, Viskus and ReQlaim are among the powerful artists featured. This selection of artists keeps the theme of otherworldly sounds and wraps it all together into one cohesive project. Exploring the depths of our existence and pushing far beyond the typical realms of bass, Wtf's That Compilation Vol. 3 shares innovation and disintegrates what you once knew as bass music.
If you're looking to question the very nature of your reality, step onto the spaceship and take a trip through the star system with this compilation below.