Whip Out The Gas Mask For L.U.X.'s Latest 'Toxicity' – FUXWITHIT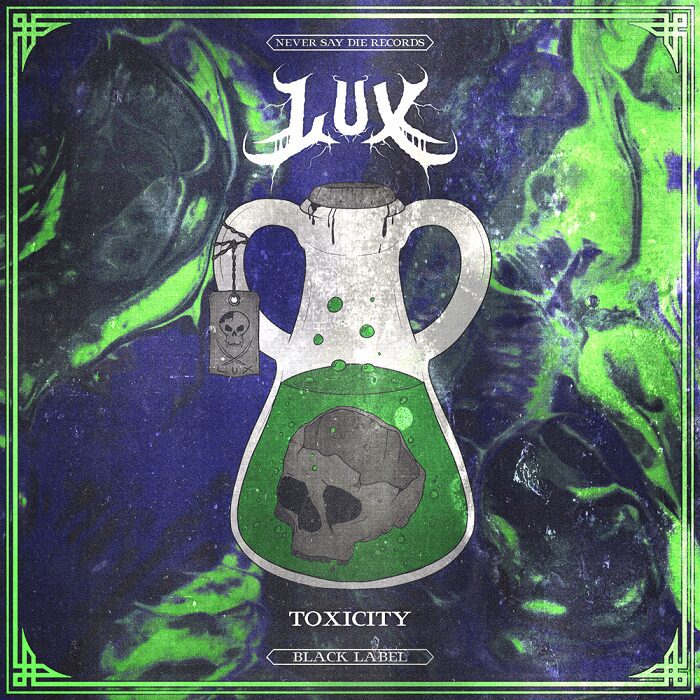 No stranger to handcrafting pieces that turn-out so heavy Arnold Schwarzenegger in his prime would have trouble lifting them, L.U.X. has been decimating sound systems for years now with absolutely malicious intent. Blessing bass music lovers with immaculate productions like 'Silence', 'Smash', and 'Death Grip', he's racked up hundreds of thousands of streams worldwide, while also taking hordes of bodies along with him. Now, he aims to firm up his grip on 2020 with his second release of the year on London's Never Say Die Black Label in the form of 'Toxicity', a gritty, thick banger if you've ever heard one.
Sounding like a maniacal alchemist's theme song from the very opening, you can tell that 'Toxicity' is a concoction of the deadliest sorts. Sporting powerful, boss-mode-esque drops that make you feel equal parts dark and springy, you'll be bounding about while simultaneously feeling wicked. Featuring his tell-tale melodies in the latter drop and impeccable consistent flow throughout, L.U.X. has his fingerprints all over this one in a style that's truly individualistic and successful. With yet another banger to notch on his belt, L.U.X. adds one more piece to his sonic arsenal, and continues his trend of conquering the dubstep airwaves. Make sure to keep close tabs on his future releases, and check out 'Toxicity' for yourself below!