WAKAAN'S Lucii Enchants with Sophomore EP, 'Wicked' – FUXWITHIT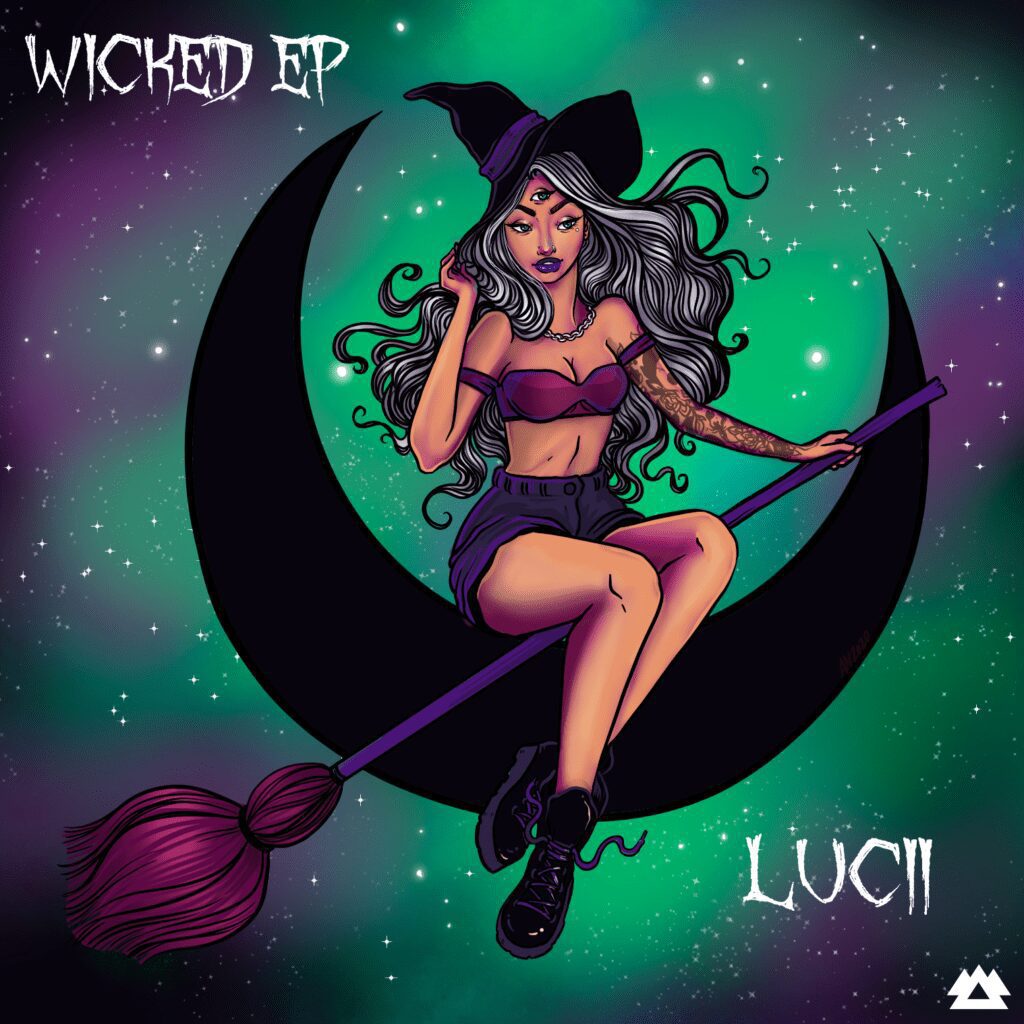 WAKAAN's princess of bass Lucii releases her second EP, Wicked,  just in time for Halloween, her favorite holiday!
Don't let the sweet name fool you, there are diabolically dank thrown-downs around every corner of this EP. Lucii's lead single 'Til the Day I Die' was the first enchanted lure that let fans know what was to come of her second EP on WAKAAN which has been anticipated since her first EP in 2018.
The first track off of Wicked, 'Spell' sets the bass bar high and wastes no time in frothing up emotion with a quick tempo, pulses ambient bass, and crooning lyrics that are swept up in the build up. Before you can even blink the drop tumbles into gnashing synths and slicing snares. 'Spell' will have you both entranced and trying to catch your breath.
'Wonky' is another favorite of mine off of Wicked. The deep dubs and heavy wubs make this a head bangers dreams. There is so much meaty bass and in-your-face synths, but everything is grouped and spaced in Lucci's production style so that there is enough room for there to be plucky bass lines, quirky melodies, and warning for the incoming drop.
This EP is a fun and ferocious escape that proves Lucii's knows how to both play and work hard. Click here to listen and download Wicked.