VRG & Exemplr Bust Out Full 'Grime' – FUXWITHIT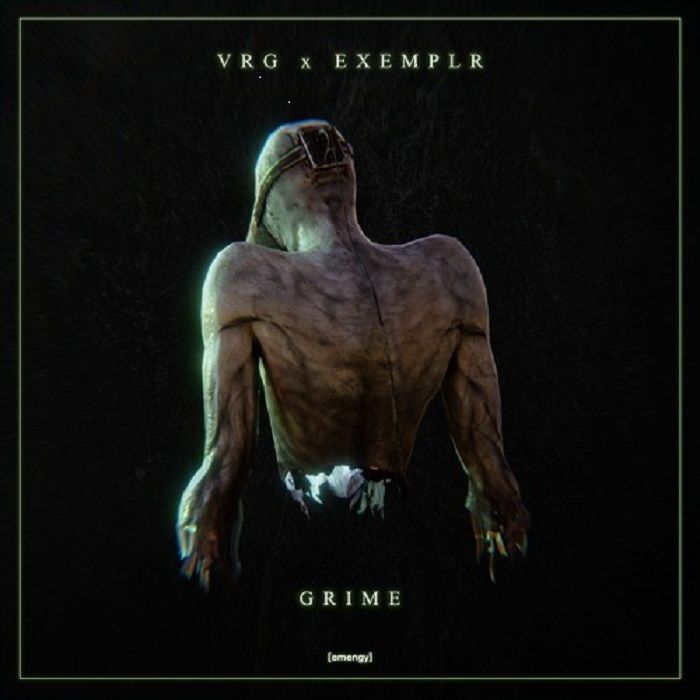 When it comes to a list of producers that are paving the progressive sonic pathway for fans of only the most excruciatingly heavy of works, VRG is one artist that should surely make an appearance. Between absolutely bodying bass music fans with 'Came in This', which was arguably one my personal favorite tracks of 2020, along with ridiculous heaters like '9 Milli' out on Subsidia, and most recently his 'Locked in 2021' mix filled with borderline illegal amounts of filth. Another bright spot in the dubstep realm as of late has been none other than Newcastle, Australia-based Exemplr, known best for debilitatingly thiccc tracks like 'Flame On' and 'Speak of the Devil.' Now, these two dubious dub-dealing aficionados have put their heads together for 'Grime,' out now on Emengy, a piece that requires compulsive showers after successive rinsings.
A track with the name 'Grime' is a bold statement, as heightened expectations become commonplace among the populous. This time, however, the piece lives up to its namesake and then some, taking listeners on a rollercoaster ride of titanic peaks and vicious crashes. The first drop brings out only the finest of finger guns in fans, utilizing quick, sharp notes that act as gas pumps for adrenal straight into the veins. The latter drop switches up the arrangement in a delightfully hip-pleasing way, eliciting untold amounts of sway in the legs while simultaneously snapping necks with expert ease. As I'm sure you'll be feeling this track after listening, make sure to keep a keen eye out for what's next from these two swiftly rising maestros, but for now check out 'Grime' in all its glory for yourself below!
Follow VRG on:
Facebook
Twitter
Instagram
Spotify
Follow Exemplr on:
Facebook
Twitter
Instagram
Spotify