NIGHT MODE Drops Their 'Year 1' Remix Package Of Riches – FUXWITHIT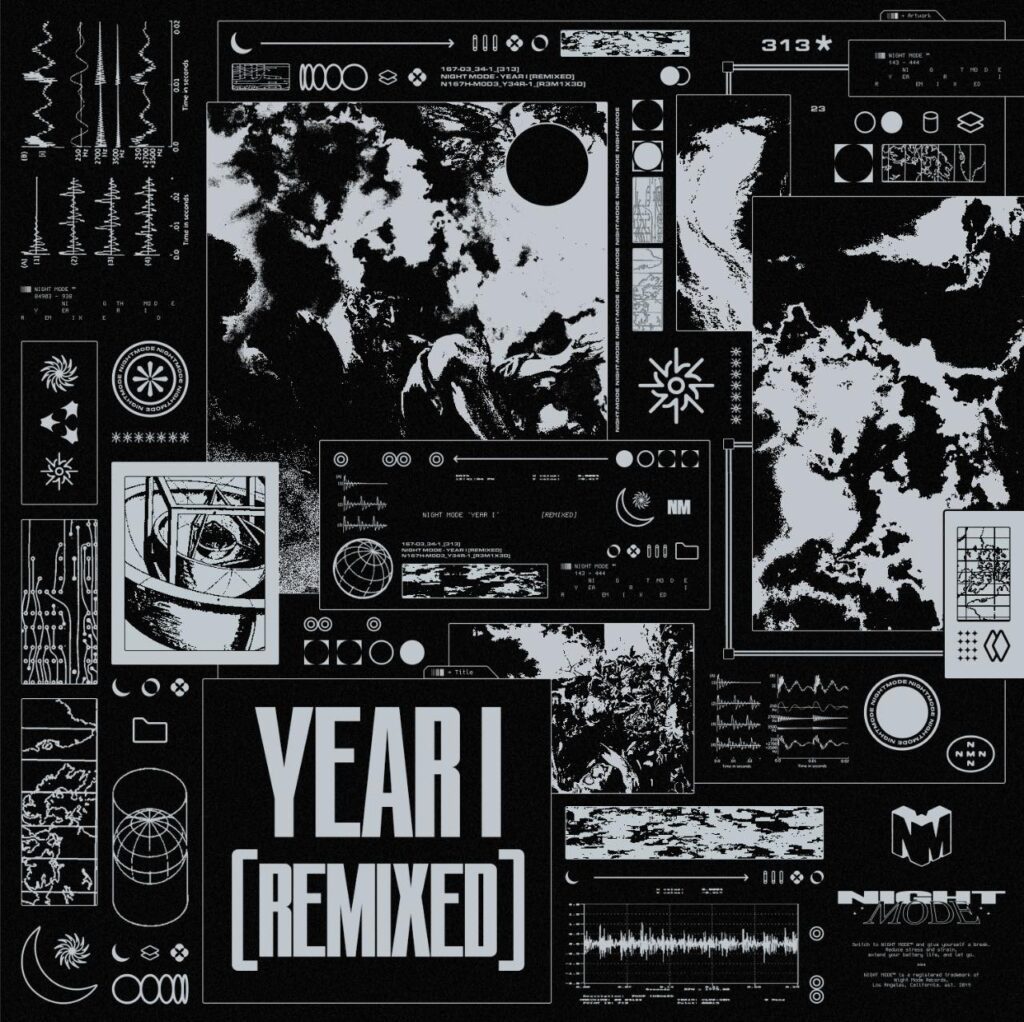 Blessing the Springtime weather, NIGHT MODE recruited major heavy hitters to celebrate their first year as a movement. And what better way to honor this accomplishment than by releasing a spicy remix package! Full of some of their greatest hits being redone by nonother than No Mana, Luca Lush, Deadcrow and more! KLOUD, Heimanu, Juelz and others have all passed down the torch to these prodigies of electronic music for a shot at the spotlight as well! Let's just say they do not disappoint in the slightest. In fact, these souls meant business when creating each re-imagined path towards a common goal. To praise NIGHT MODE and their roster for a beautiful year they've had.
The Year 1 remix compilation is a breath of fresh air within the spectrum of sound itself. Every piece has a distinct and memorable sense of tone and style. You'll hear a bunch of brand new arrangements and sound design techniques deep within this musical jungle. From a groovy trap remix of 'Pour All Night' by Luca Lush, to a post apocalyptic rebirth of 'Adrenaline' by Deadcrow, you won't even know what's coming next due to the strength of unique characteristics during each track. You'll be purely mesmerized by everyone's take on the gorgeous originals. Creating a boost of inspiration to get you through any day of the week. We highly suggest checking out and supporting all of these incredible game-changers. The originality and atmospheres alone will have your souls re-filled to the top. You'll be sure to have this package on repeat for a very long time.