voljum Fuses Classical Training With Bass In Mesmerizing 'dayscapes' EP [Interview] – FUXWITHIT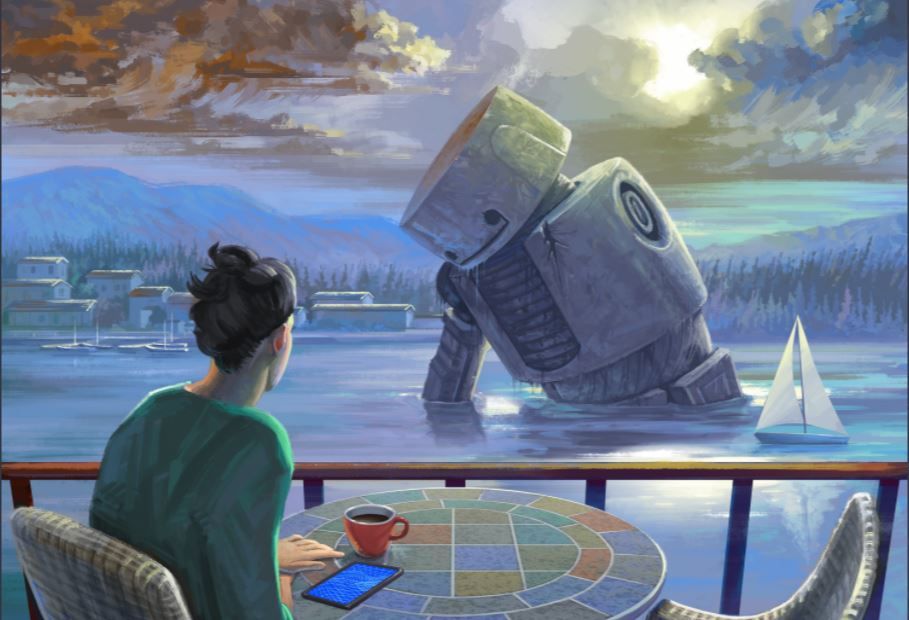 A ton of artists in the electronic music scene come from some kind of formal musical training, which is often, but not always, an advantage when it comes to various aspects of being a creative. Few, however, incorporate this training directly into their music, pairing two seemingly distinctly worlds of music into one cohesive ensemble. Enter voljum, a conservatory-educated pianist who, on his free time, experiments with bass music to create truly mind-melting listening experiences.
His latest project, the dayscapes EP, is all the listening one needs to do to get familiar with the genius behind the music. Out via Inspected, who have been on a tear of boundary-pushing collections in 2021, dayscapes is over twenty minutes of ground-breaking electronic music. Boasting the common theme of bass throughout, every track offers something unique to the sonic experience, from lighthearted jazz-influenced sections in 'café mañana' to hypnotizing drum and bass mastery in 'anemoi.' It's rare to find a project that engulfs your spirit from start to finish these days, but dayscapes is sure to have you hooked for its entirety. Everything from the musicality to the sound design is executed meticulously, with voljum showcasing an evident evolution in his artistic abilities since his latest project. We would try to do every track justice with words, but words are simply not enough to describe the journey that is the dayscapes EP.
We had the extreme pleasure of catching up with voljum to discuss his background, his influences, the new EP, and more. Dive into dayscapes and the interview below.
So, we know you're classically trained, but what exactly does that mean? What instruments do you play? How long have you been playing this/these instrument(s)?
In my case, "classically trained" simply means that I studied my instrument in the field of classical music, as opposed to jazz or popular music. I began playing the piano when I was four years old. Along the way, I've been accepted to conservatories, won several competitions and currently I'm studying piano pedagogy (music education for piano) at university.
Do you still play this/these instrument(s)? If so, do you still enjoy it as much, less, or more than when you did when you were younger? Why do you think that is?
As time went on, I began to enjoy it a bit less, since my new-found passion for electronic music slowly started taking over my everyday life. However, it's so tightly connected with my music production workflow that I can't quit, even if I wanted to. And I don't want to, because through music production I discovered different aspects and new facets of piano-playing that reignited my passion for it.
When were you first exposed to electronic music? When did you decide that it was something you also wanted to venture into?
The first time I heard electronic music was through video games, back when I got my PlayStation 2 as a six-year-old. I was too young to properly understand and appreciate it, but the energy that some of those tunes had, made the experience stand out to me and I enjoyed it just as much as any other music I was presented with. As I got older, I was able to shape my musical tastes and as a result I became a bit more narrow-minded, only enjoying a few songs and harshly rejecting music with aggressive sounds. I was enthused by the complex rhythms of jungle and drum and bass, until one day I finally decided to give it a try myself — with a Yamaha PSR-9000 and some breakbeat samples, which I copied onto a floppy disk. Only a few months later did I discover Digital Audio Workstations.
Who were your early influences in electronic music, and what inspires you to create nowadays?
Early on, I listened to a lot of Moving Shadow, Good Looking Records and Metalheads artists, as well as plenty of jungle mixes in general. Later I got into slightly heavier music by artists from the drum and bass and early UK dubstep scene, but also more subtle and intricate experimental-leaning music. I still get the most inspiration from late romantic and early modernist classical music, as well as various styles of jazz.
Do you use a lot of your training while creating electronic music, or are they two totally different worlds? How important is it for you to balance these two seemingly distinct realms of music?
More or less everything that I've learnt through my classical music education over the years (such as music theory, instrumentation, ear training, etc.) is finding its use in the music I create. While they are still two completely different disciplines, I often notice that one is influencing the other in different fields. Music production is beneficial to my creativity and drove me to practice the act of improvising on my instrument. As a result, it's easier for me to associate and create musical structures (such as riffs, vamps, motifs and themes) on the fly. On the other hand, my early contact with music helped to develop my hearing and therefore I can use that ability of recognising notes and chords to mix with more precision and write melodies and chords quicker whenever I don't have my MIDI keyboard around. This particular example is sort of a symbiotic influence cycle, where both abilities profit from each other. Balancing these activities (in terms of the time I spend on them) is a big challenge, mainly because I find myself having far more fun creating my own music than performing music written by others.
The dayscapes EP is truly amazing. Tell us a bit about it. How long has it been in the works? Did you have a concept for the project from the beginning, or did these four tracks come together individually before being lumped into a collection?
I decided to start an EP after I had finished half-overcast back in March 2020, but I didn't properly start until July. Eventually, I got into a proper flow and, all in all, it took about five months to complete, with a few larger breaks in between. Right from the get-go, I wanted to have all tunes connected to the central theme of weather, climate and landscapes in one way or another — that was the main source of inspiration.
From the beginning of this project, storytelling and igniting the listeners' imagination was an important factor, and I'd like to keep that quality in my music going forward.
What is your favourite track from the bunch? Why?
It's really difficult for me to pick a favourite, each track has its own character and charm. However, there are two tracks that indicate an evolution of my sound, avenues that I would like to explore more in the future: 'café mañana' and 'anemoi.'
The dayscapes EP is one of a kind, similar to Inspected. How did you link up with them, and why do you feel Inspected is the right platform to showcase this work?
In January 2020 I made 'missile' and my friends convinced me to send it to Inspected. I was very skeptical at first, since it's quite an aggressive tune, but they seemed to like it and we released it later that year. Ever since I was introduced to the Inspected sound back in 2017, I've been greatly enjoying their releases and I definitely looked up to the artists on that label. As soon as I finished this EP, I was keen to send it to them because I felt it would fit in with their catalogue, while providing my own perspective and touch on bass-heavy electronic music.
What are your plans for the rest of 2021, both musically and beyond?
This year, I'm hoping to continue with more singles and maybe a few remixes along the way! I'm going to keep developing my sound and find new and exciting ways to express myself through music. Generally I'd like to lean towards a more emotive and expressive style, while incorporating heaviness in more "musically appropriate" and "pleasant" ways. From the beginning of this project, storytelling and igniting the listeners' imagination was an important factor, and I'd like to keep that quality in my music going forward.