Top 50 Songs Of 2021 – FUXWITHIT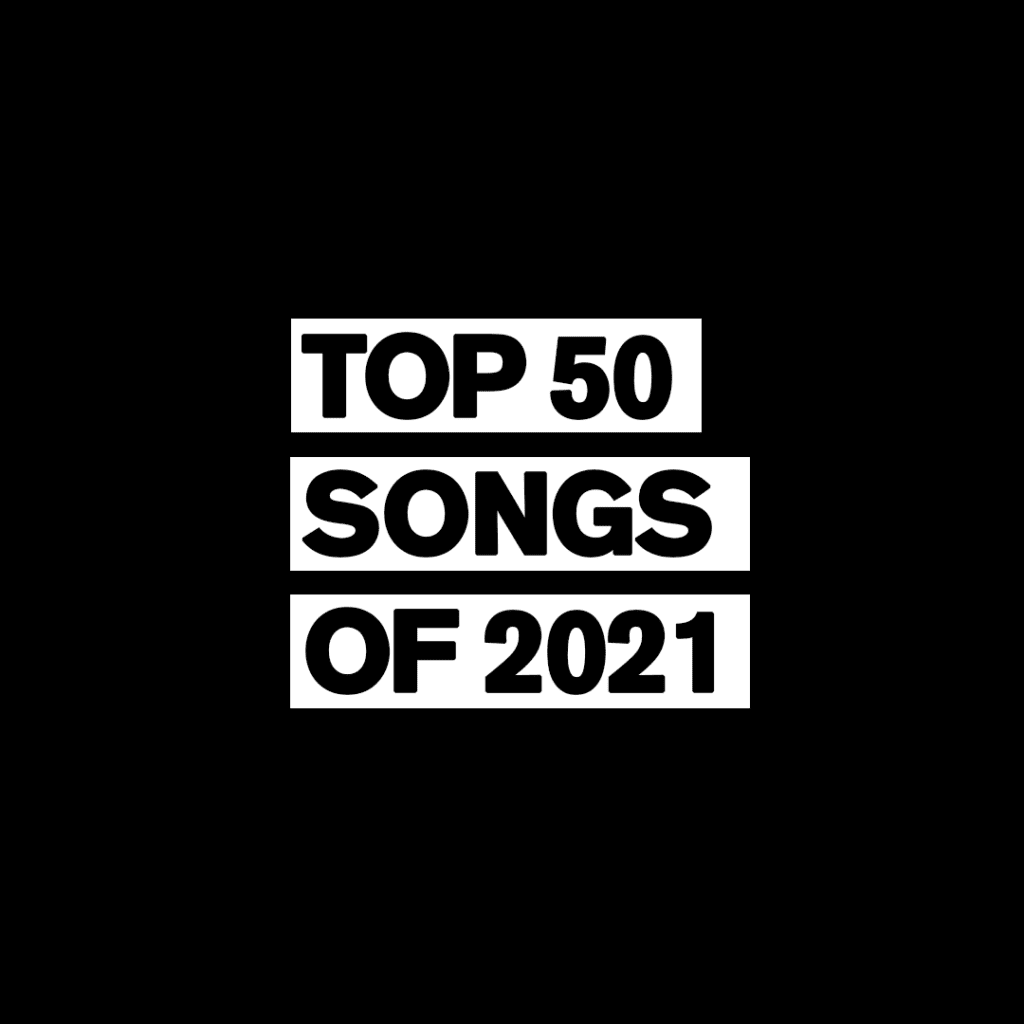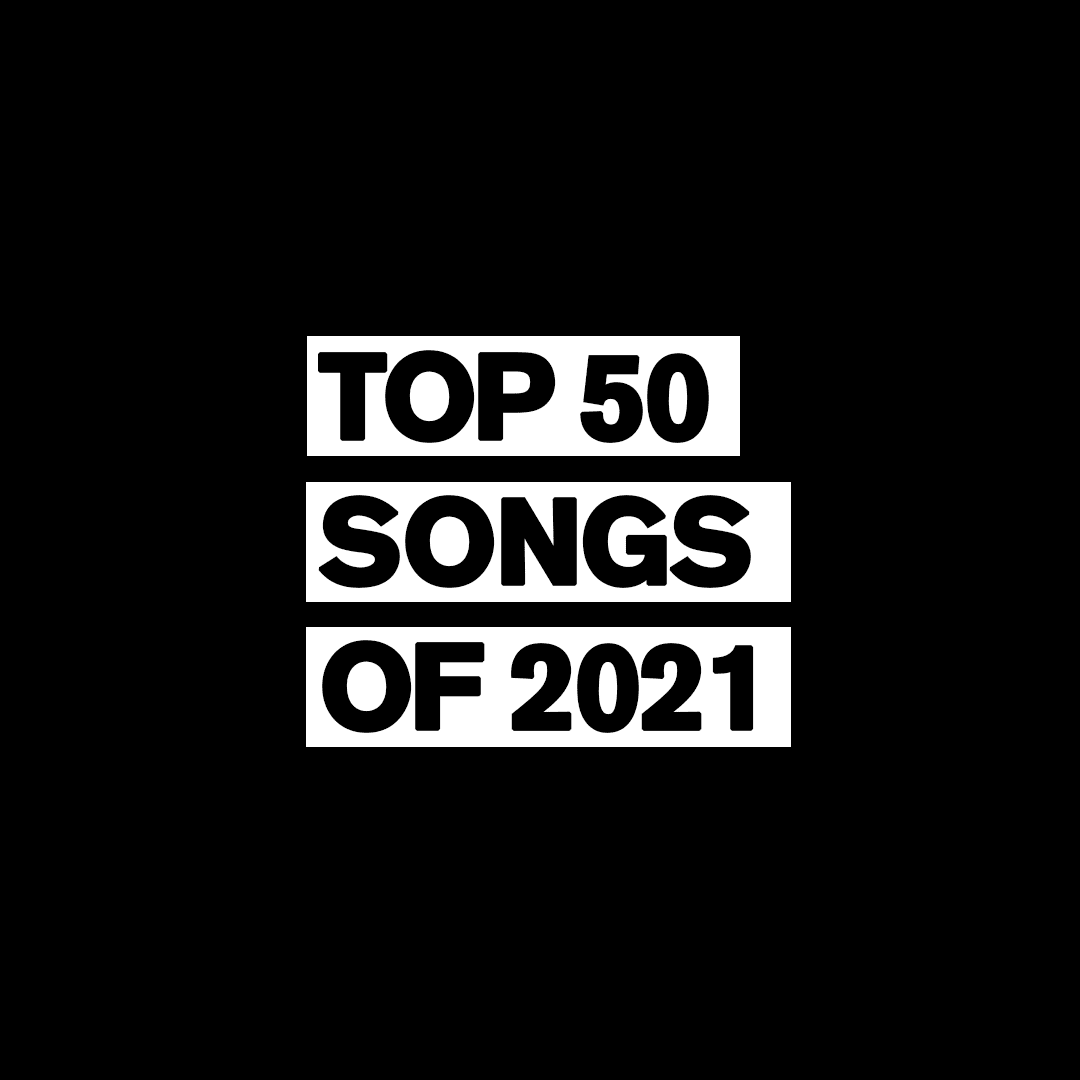 As the year draws to its close it's time for us to count down the Top 50 Songs Of 2021. It was a weird one for sure. With events coming back in varying capacities in varying places, it was the start of a return to normalcy, though life is still far from what it once was. Despite the weirdness that we felt, the music did not stop. We saw genres expand and rise, new artists make their debuts, classic artists return, underground favorites level up, and so much more. Music kept us sane and gave us something to look forward to every day. With all this being said it is with great pleasure that we present you with our list of the Top 50 Songs of 2021. As always the list looks to balance a myriad of factors from quality to impact, popularity, originality, and of course, what our team loves. Hope you enjoy reading.
50. jELACEE – fEEL
When Stööki Sound graduate, jELACEE, announced that he'd be releasing music this year, it definitely gave us hope for 2021. The London beatmaker returned from a 2-year hiatus with an otherworldly track called 'fEEL' that features cascading synths, explosive drums, and vocals by jELACEE himself. It was a powerful return to making music and we're hoping he has even more in store for 2022.
-AL
49. Deadcrow – Fallout
It's pretty crazy to think that I've been writing about Deadcrow's music since 2017. What I've appreciated the most in this almost half-decade is, without doubt, his versatility and the fact that for him it was never a necessity, but a natural disposition. Thanks to this genuine approach, he has become the favorite of legions of fans all across the bass scene, regardless of genre. 'Fallout,' his debut on Sable Valley, is a track where he gave artistic vent to his heavier, aggressive influences. Although at first, I hated it being so piercing and biting, over the months I was bewitched by his dark, apocalyptic, catastrophic charm. It's an extreme track, also for Deadcrow's standard, but that's probably why it's on this list.
-AA
48. Gaszia – ApexClub
We're hyped that Gaszia decided to start releasing music solo as of recent years. The one-half of duo X&G dropped 'ApexClub' with KUMO Collective back in September and it displayed just how well the producer can stand alone. Embodying deconstructed club's gritty roots through its fiery and frenzied post-industrial sound design, Gaszia reimagines the genre in a hypnotic way that resonates with fans of every kind of electronic music subgenre, which is incredibly difficult and rare for our scene.
-AL
47. Juelz x JAWNS – Enter The World
Bringing the audience into a newly crafted beginning, Juelz and JAWNS's track, 'Enter The World' is a cybernetic being with the task to destroy anything it comes in contact with. Shattering any type of boundaries and leaving dance floors in ruins. This specific tune pays honor and respect to the future of electronic music. Pushing their visions together to form a pure weapon of mass destruction. Released on Sable Valley this year, fans from both sides fell completely in love with this next step. The raw and crisp quality of the tune alone will grab your attention instantly. Making you become truly addicted to the highest degree. The acid-style sound design mixed with their funky rhythms pushes the track to whole new territories. Starting something you never thought was possible. Plus, with their newly formed partnership, the dynamic duo debuted their first performance, Enter The World, at RL Grime's Halloween X live at the Palladium! Which resulted in pure success and excitement for what else these two have in store.
-JD
46. Heimanu – Alaris
After a great 2020, Heimanu has kept going at full speed, maintaining a high profile throughout the past twelve months. He continued to develop his personal Nu Rave sound, maintaining a flawless consistency across all his releases, originals as well as collaborations. Both his two releases on Liquid Ritual sit at the top of my favorite tracks from him, with 'Alaris' taking the throne. Not only does it perfectly blend the epic and emotional souls of wave and hardwave, but it also features for the first time ever Heimanu's own vocals. This is the perfect modern anthem. Something that works at peak-time festival stages but also in the intimacy of our bedrooms.
-AA
45. Pocket – Different Ways To Love You
COVID was a strange time for me personally in terms of music enjoyment, as the lack of live shows had me longing for songs with more emotional appeal. I found myself going back to older garage artists but was hard-pressed to find new material that resonated in the same way. Well, that was until the birth of the Pocket project. From his debut single 'Aquarium' to official remixes for the likes of Zeds Dead and Rohaan, 2021 has been an standout year for Pocket and an undeniable favourite from his arsenal is 'Different Ways To Love You.' As his second official release, 'Different Ways To Love You' was a statement single, with Pocket proving that 'Aquarium' was no fluke and that there was much more to come. The artist has quickly grown into a unique sound that is meaningful, catchy and vibrant, and we are insanely lucky to be blessed with such soothing frequencies.
-SC
44. Sam Gellaitry – Assumptions
While we miss Sammy G's eclectic take on trap, we're always going to support his creative vision. Now showcasing a more indie-electronic sound and his own vocals, we understand that it's different than what we're used to, and not everybody's going to like it, but it still slaps. The ultra emotional 'Assumptions' has a vintage feel that you just can't help but groove to.
-AL
43. Freddie Gibbs – Gang Signs (ft. ScHoolboy Q)
Buttery bars from two of the best rappers of our generation come from 'Gang Signs' by Freddie Gibbs and ScHoolboy Q. I'm a sucker for jazz-laden hip-hop and this track checks off all the boxes. Gibbs' ability to make childhood references in a rap track is amusing and playful. And bringing Q's groovy flow for a verse was a match made in hip-hop heaven.
-AL
42. Saka – Let Me Live
Fans of FUXWITHIT know that we have been following Saka since he first started making waves in the scene. Boasting a sound that is often (but not always) on the heavier side, 2021 saw Saka explore new musical territories, and 'Let Me Live' was among the standouts. While not his most popular song of the year, 'Let Me Live' is a liquid drum and bass ballad that tickles listeners to their core through angelic vocals from Amethyst and serene textures paving the way to a sonic utopia. Saka's impressive rise within the bass music scene is incredibly well-deserved, and tracks such as 'Let Me Live' show fans that he is not a one-trick pony. The sky's the limit for Saka.
-SC
41. Floret Loret x Silva – Glacier
Released on Quality Goods Records earlier this year, Floret Loret and Silva managed to cook up a truly special dish of frequencies. A pure charismatic track filled with glitchy qualities, intoxicating environments and more. Grabbing you by the soul and whisking you away into an unknown universe of angelic tones. The way this specific piece is crafted is truly eye-opening and jaw-dropping. Leaving you speechless and emotional at the same time. The pure essence surrounding the track is very special and purely organic in every sense. Gifting you with an experience you'll forever cherish for the rest of your life. Showcasing some of their best work to date. It's a complete and perfect combination of both of their unique and inspiring styles. Intertwining together as one. And guiding each other to a brighter future.
-JD
40. Party Thieves – Street Meat
Taking a break for a couple of years, Party Thieves surprised so many with his incredible return this year. Releasing a whole new EP of past gems he thought was right to finally release. But one track in particular really caught the ear by storm. His track 'Street Meat' is a unique and everlasting track of riches. Inspired by the 'Pokemon Go' era, it has a ton of fun video game characteristics and tones. Staying true to the trap genre as well as his own. Showcasing he never truly left. It's a blast of whimsical fun! With an 8-bit melody, crazy impactful drums, and a well-crafted 808, this will leave you completely speechless from start to finish. Making you want more. Which is why you'll have this tune on repeat for years to come. Its addictive nature alone will have you inspired to the core. Hypnotizing you in the best ways possible! Some of his finest work to date.
-JD
39. TSU NAMI – Party (feat. Skyler Coco)
TSU NAMI has been killing the game with her inimitable, bubbly style. There's no question why her sound caught the attention of San Holo and bitbird, and 'Party' was the perfect debut for the label. Featuring the silky songstress, Skyler Coco, the two collaborate to create a playful future bounce tune to premiere her chops.
-AL
38. ASHEZ x SØMETHING – Coast2Coast
It's not an easy task to craft a track that's wildly experimental and a certified ass-shaker, but ASHEZ & SØMETHING did just that on 'Coast2Coast.' The track packs a Westcoast hip-hop influence, crazy bounce, and some truly mind-melting sound design. It's exceptionally weird but somehow approachable. 'Coast2Coast' nearly single-handedly kept the twerk subgenre alive in the freshest way possible. It wasn't the biggest track of the year but anywhere it dropped it went off.
-CV
37. sumthin sumthin – Nightmares
Another one from Jadu Dala, comes at #37 with sumthin sumthin's 'Nightmares.' The label has been delivering us some of the best—and only—true trap tracks (see #12) since the mid-2010s and we're absolutely here for it. Its dark soundscapes and eerie vocal chops embody what electronic trap music is all about.
-AL
36. Thook – BRONZE_GARDEN
Any track off Thook's DAWN could've argued its way onto this list, but 'BRONZE_GARDEN' remains the clear standout. The Toronto producer is a rare gem in the scene. Crafting trap-inspired beats that fuse epic soundscapes and deep layers with heavy bass, punchy percs, and his signature dust. The track functions as a portal into his sonic world. Rich with mystique and underscored by exotic adventure, you can practically smell the opium smoke and aromatic spices permeating off this as you press play. Thook does more in a minute and a half than many artists will in their entire career on 'BRONZE_GARDEN.'
-CV
35. Quiet Bison – Blight
This year was pretty strong for Quiet Bison and his talents. But one track that truly stuck out was one of his most recent releases, 'Blight.' Together with singer/songwriter, fortune, they've managed to create a true emotional trip to the stars. Bringing in nothing but priceless feelings, characteristics and surprises. The well-crafted storytelling from both artists shines on a whole other level. fortune's angelic and mesmerizing vocals combined with Quiet Bison's colorful style matched perfectly in every sense. Bringing out past and current memories you thought you lost. Leaving tears streamed down your face while smiling to the highest degree. This is teamwork and friendship at its finest. Making the audience want more and more. A true classic and upgrade for both icons within the spectrum. And the fact they created the whole track in such a short period of time easily showcases their flexibility and rightful passions for the arts. An instant classic for all.
-JD
34. Kenny Mason – Rih
Kenny Mason is the future of Atlanta rap. His moody and dark sound made Angelic Hoodrat: Supercut one of the top albums of 2021. His effortless flow could almost be mistaken for mumble rap, but a deeper listen unveils the depth and complexity within his bars. There's no stronger example than on 'Rih.' The sound palette is filthy while Kenny floats over it with razor sharps bars like, "My partna' pop a Perc' and pick off a person/ I can spot 'em lurkin', bitch I'm alert/ This choppa crop a perfect picture in person/ Fuck a copper, cop a pistol and murk him/ Cobra Kai, I kick this shit 'til it hurt ya/ Buy my bitch a pistol before a Birkin." R-rated indeed.
-CV
33. Partica Artist Group – FRANKENSTEIN
Partica Artist Group has worked long and hard to become one of the leading labels in electronic music. Completely honoring the underground and its artists to the max. And this year, they released something truly iconic for their vision. They call it, 'FRANKENSTEIN.' A monster-themed track filled to the brim with some of the most legendary musicians this scene has ever witnessed and discovered. A 23 artist collaboration between artists Hairitage, Dabow, capshun, So Sus, Kizer, pinku, Galva, blurrd vzn, anti., Lizdek, Xotix, Dink, drak, RamonPang, episcool, ql1x, ell!psis, Robu, golden child, Snxxz3, eyezic., Runnit & Gurf. What a lineup! Each artist holding their own signature style and flow. Coming together to form one of the greatest tracks for the industry. Packed with non stop action, exhilaration and excitement. Each section holding special and memorable characteristics. Complimenting the spirit as a whole. The total trap package. Whimsical sound design, groovy rhythms, you name it! The tune contains all of it and more. Completely putting a smile on your face from start to finish. Paying true homage to each artist and their talents. Forming a bond they'll never forget.
-JD
32. Aweminus – Sea Shanty
Teased for a long time before its release, Aweminus' 'Sea Shanty' was undoubtedly one of the most popular Halcyon releases this year, appearing in their Enchanted Vol. 1 compilation. Embodying the funky riddim sound that Aweminus has perfected over the years, 'Sea Shanty' is quirky and playful but still carries that heavy swagger that one could expect from the artist. As more and more up-and-comers try to imitate Aweminus' style, it is starting to become obvious that the producer's sound is uniquely his, and 'Sea Shanty' is proof that the Las Vegas-based talent is always one step ahead of the curve.
-SC
31. Kilamanzego – Does It Matter If You Do?
Stereofox's record label has been coming in clutch with a lot of incredible tunes this year, and Kilamanzego's 'Does It Matter If You Do?' is absolutely one of them. The artist has been one of our favorite producers in the last few years, and this track is breathtaking. Kila is always able to grab our hearts with her emotional, introspection-inducing production, and 'Does It Matter If You Do' is a perfect example of just what she can do.
-AL
30. Rohaan – Purity
If they asked me to crown an "artist of the year," I'd have no doubts who to reward: Rohaan. I mean, is there something this man hasn't done this year? He released on labels the likes of Pilot, Sable Valley, and Bitbird. He played his first headline show, his Ministry Of Sound debut and, on top of that, he also quit his job to pursue his music career full-time. With all the music he released in 2021 he could have been featured several times in this list, but in the end the choice fell on 'Purity.' I know it might sound weird but let me explain. First of all, I believe that, by being a self release, it shows that, label or not, Rohaan's talent is an undeniable reality. Secondly, it has perfectly sealed a key moment in his career. After the success of Bleach, Rohaan had to prove himself once again, and 'Purity' was the perfect prologue of a perfect year. In third place, I believe the energy in 'Purity' is unmatched. It's a pure adrenaline rush from start to finish (if we don't consider that last, weird 20 seconds). It's a tsunami of serotonin. Should I continue?
-AA
29. ISOxo – Nightrealm
ISOxo has quickly become one of the most intricate and unique frequency designers of electronic music as a whole. Completely tearing down boundaries and bringing in a new experience for all to bask in. And if there was one track to really honor his passions and journey so far, it's 'Nightrealm.' Debuted back in 2020 during his collaborated set, 'ISOKNOCK II: GATEWAY' with Knock2, fans were dying to know what this track was and when it was dropping. Bringing major hype to the artist himself. From then on, he's included the track in every set to continue building up the tension and excitement for the final release. Once his Nightrealm EP came around, everyone was ecstatic and blown away by how the final product sounded. Completely captivating listeners in a stylistic fashion. The high crisp production mixed with unmatchable energy really takes you on a journey like no other. Honoring the artist's name to the highest standard. Which is why we had to include this anthem on our list.
-JD
28. HU₵₵I – Jericho
This one has been one of the most unexpected releases of the year. I hadn't seen HU₵₵I's name for several years and finding him in my SoundCloud feed totally out of nowhere with a new track was a bit of a shock. Especially when the track turned out to be one of the hottest trap tunes of 2021. In a year where the genre has definitely had a resurgence, the competition was fierce. Regardless of this, with a single track HU₵₵I outperformed the competition. 'Jericho' is a thoroughbred. A dancefloor beast that combines steamy and esoteric atmospheres with gargantuan low frequencies, which seem to be evoked straight from the very bowels of the Earth. For me it was love at first listen, which wouldn't have contemplated his absence from this chart.
-AA
27. LYNY – Dash
LYNY was truly all over the place this year, both url and irl. Since live events have returned it really seems that he has never been off the stage and when it comes to his own music, it looks like he hasn't missed a shot as well. Several of his songs have been on heavy rotation in DJ sets and radio shows (take a look at 1001 Tracklists to get a vague idea), but 'Dash' certainly stands out above all. It's a phenomenon of sound and rhythm. Its muscularity and its intensity are simply devastating. This is basically trap music on steroids. We've been saying it for a minute, but if you were paying attention 'Dash' is yet another reminder that LYNY is the present and the future.
-AA
26. Whereisalex – Shine
Whereisalex is a future beats legend and he deserves his flowers. 'Shine' has been sitting pretty at the top of Spotify's Creamy playlist for a reason – its soothing sonic flow, integrated instrumentality, and gospel vocals just make you feel good when you listen to it. The song is aptly named, too, because hearing it makes you feel like the sun is beaming down on you, wherever you are.
-AL
25. capshun – Morph
Ushering in a new era of FUXWITHIT, it would be sinful to not include capshun's 'Morph' on our best of the year list. The track launched our label and is nothing short of exceptional. Quintessential capshun, 'Morph' sees the producer delivering a next-level banger that's truly epic. Haunting vocal bends, uplifting synths, and rare originality intertwine effortlessly. Add in the intensity of that menacing second drop and this one is an absolute monster. 2021 was a massive breakout year that saw capshun playing across the country and his music supported by some of the biggest artists out. 'Morph' is yet another reminder that capshun is next up.
-CV
24. Duke & Jones x Flowdan – Trenches
What happens when you combine one of the hottest production duos out of the UK with a grime legend? 'Trenches' released on Deadbeats answered that question. The result: a murderous heater that showcases the best of both Duke & Jones and Flowdan's respective talents. The production duo craft an exceptional beat that's eerie, adventurous yet minimal. Flowdan commands the scene as we've come to expect, delivering nasty bar after nasty bar. The only thing matching his grittiness is the filthy drops. There's something special about seeing OGs connecting with the next wave to create something special and 'Trenches' is just that.
-CV
23. Knock2 – dashstar*
House music has been brought to a whole new wave of sound and atmosphere. Thanks to the legend, Knock2. Showcasing nothing but incredible production, organic branding and killer live performances. And 'dashstar*'is pure proof that he's been working non-stop to bring us the highest quality of sound. The track has been doing numbers in terms of popularity from fans from all over the underground. It's a complete house music anthem of this year. From a futuristic environment to a newly formed bass house personality, the artist's style truy shined bright in the best ways possible. The way he crafts his pieces will literally knock you off your feet into the stratosphere. Completely leaving you in awe and inspiration. It was definitely rare to not hear this wonderful work of art in basically every set! A one of a kind feeling you'll want to hang on to for the rest of your life. Bringing back past memories while making new ones.
-JD
22. MUST DIE!, Akeos & Skream – LOL OK
Released as part of MUST DIE!'s vastly versatile CRISIS VISION LP, 'LOL OK' is the unprecedented and unexpected merging of three generations of bass music. A pioneer in the UK, a pioneer in North America, and a soon-to-be legend in bass music coming together on a track titled 'LOL OK' was certainly not something many had envisioned, but unsurprisingly, it works incredibly well. Skream, MUST DIE!, and Akeos are three artists who have individually revolutionized parts of the scene due to their constant ability to push boundaries, and their joining of forces in 'LOL OK' is further evidence of these undeniable skills.
-SC
21. Kanye West – Jail (feat. Jay-Z)
I'm gonna be honest, DONDA was underwhelming for me. Or maybe because it was so long, it was overwhelming. Either way, it wasn't my personal favorite work from Kanye. But you can't deny how ICONIC it was for Jay-Z and Kanye to reunite for a collaboration after years and years of feuding. Ye brought out Jay during his Madison Square Garden performance earlier in the year, but you never know what to expect from the man. We're glad Jay ended up making it on the album though, and the song is actually both fire and meme-able.
-AL
20. Rome In Silver – Like You
It appears there's nothing that Rome In Silver can't do. Whether it's conquering genres spanning from trap, to DnB, future bass or house, or exploring every array of emotion, Rome In Silver does it perfectly. Proving this yet again comes the standout off his Makeshift Moon EP 'Like You.' Moving your heart, soul, and body, this one delivers all the feels and then some. Built around a kalimba and an evocative vocal, Rome in Silver adds and removes layers for an upbeat yet emotional auditory journey around the world. If you ever wanted to experience pure beauty in musical form, this is it.
-CV
19. Sleepnet – Angel Blade
As the disbanding of Noisia slowly becomes a reality, the individual members are branching out into various new projects to keep themselves engulfed in a music scene that loves them for being true pioneers. First released anonymously but then revealed to be the brainchild of Nik from Noisia, 'Angel Blade' made waves in the community due to its incredible innovation and boundary-pushing sound design. Equally enthralling as it is unnerving, 'Angel Blade' marked the launch of Sleepnet and has since amassed almost 700k streams. It's riveting and chaotic yet controlled and soothing – a combination that not many in the world can come close to executing. That's why 'Angel Blade' is the top drum and bass song on our list.
-SC
18. Aminé – Charmander
Aminé has been one of our favorite rappers for a while, so when he returned with TWOPOINTFIVE, you can already guess we were gassed. But the man didn't even warn us. A few days prior, we were surprised with a new sound for the Portland emcee by the way of 'Charmander.' The track features a playful drum n bass beat, produced by Lido, and was the perfect introduction to the album we would later receive.
-AL
17. RL Grime x Baauer – Fallaway
These two kingpins of trap have always had mutual and honorable respect for each of their talents and journeys as a whole. Making them such an iconic duo whenever you see them together. Both doing incredible and monumental things for the electronic music scene. Dropping hit after hit. But now in 2021, for the second time ever, they made a stunning and emotional return with their second collaboration, 'Fallaway.' A mind-blowing experience filled to the brim with nostalgic sound design, melodies, and overall emotion. Completely taking everyone off guard in the best ways possible. Making history once again with their ecstatic friendship. Plus, they created even more hype with their returning performance at HARD Summer to celebrate their paths crossing once again. They called it, Hærny. It was there where they finally played out the newest track live, creating one of the most awe-inspiring performances in electronic music. This song is a staple for their next steps while honoring the past and present.
-JD
16. Leotrix – Sight
Where to begin with Leotrix? The Sydney-based artist released a whopping five EPs this year, not to mention a few singles along the way. Picking one song for this list was not easy as Leotrix's 2021 discography is hefty, but 'Sight' rose to the top for a few reasons. From sampling Cassie's classic 'Me & U,' to being a defining track for future riddim in general, 'Sight' is the embodiment of Leotrix this year: ingenuity, innovation, and fun. It's rare one is able to sing along to a dubstep track, but the talented artist delivered a unique twist on a nostalgic R&B bop to create one of the most defining pieces in the genre this year. And, making this list for the third consecutive year in a row, we're convinced Leotrix is unstoppable.
-SC
15. Moore Kismet x WYN – Rumor
There's only going up for Moore Kismet. Expanding past the bass realm and curating an incredibly personal experience with every piece of art they release, you know whatever Moore Kismet delivers, it's going to come from the heart. 'Rumor' is no different. Upon its release, they shared, "'Rumor' is a song that I started when I was 14, around the first time I publicly came out as an LGBTQ+ individual. I was receiving a lot of hatred and unkindness from people [and]when I tried coming out to my dad… it ruptured our relationship in an irreparable way, but that feeling I had after that call and the feeling that I had from the comments I'd received is what inspired the song."  The song definitely touched us and absolutely deserved a high spot on this list.
-AL
14. Vince Staples – ARE YOU WITH THAT?
Vince Staples' self-titled album is one of the best of the year. Clocking in at 22 minutes, it's a short but exceptional stroll through Vince's mind and world. Renowned for his sharp wit and raw street tales, there's a poetic brilliance in his work. The project is no-nonsense rap and with production from Kenny Beats, its quality should come as no surprise. The album opener 'ARE YOU WITH THAT?' clocked over 18 million streams on Spotify and sets the tone for the entire project. The beat is heavy and hazy with just the right West Coast swing. Vince floats over it with bars that blend nostalgia and darkness with chilling effect, "Whenever I miss those days (Days)/ Visit my Crips that lay (Lay)/ Under the ground, runnin' around (Yeah)/ We was them kids that played (Dead homies)/ All in the street, followin' leads/ Of n****s who lost they ways (Dead homies)/ Some of them outside still (Still)/ Some of them inside graves." Vince Staples is one of the hardest out and 'ARE YOU WITH THAT?' is yet another proof point.
-CV
13. BROCKHAMPTON – DON'T SHOOT UP THE PARTY
On April 9, BROCKHAMPTON released their newest LP, ROADRUNNER: NEW LIGHT, NEW MACHINE. And on the record was the topical tune, 'DON'T SHOOT UP THE PARTY.' Little by little, the world started opening back up, but it didn't mean that last year's events washed away. Frontman Kevin Abstract starts off the song strong, powerfully professing, "All-American self-hatred runs deep/ White boys all I see whenever I sleep/ N***** think I think these thoughts on purpose/ But I knew 'bout NSYNC 'fore cash could rule me/ Colonized minds by masters and slaves/ They both hate n***** that like n***** the same." The track serves as a reminder that even though things may be going back to "normal," the injustices that were put in our face without a place to escape are still rampant.
-AL
12. capshun x Jon Casey – Fever Dream
Becoming one of their most well-known tracks to date, both Capshun and Jon Casey completely knocked it out of the park with this original. Released on Jadū Dala earlier this year, fans from every side of the spectrum came together and fell in love with their forward-thinking production and shining talents. The pure essence of the track is like no other. With hard-hitting drums, bounce-filled rhythms, and nasty sound design, you can easily feel the organic chemistry between these goats of the underground. Changing their lives forever. From then on, it's been played out by many throughout the industry. Doing a fantastic job honoring their golden talents and the hard work they've put in for years. So it was only right to include this iconic track on our list for this year.
-JD
11. camoufly – safe
I've already written a lot of words about camoufly this year, but I'll never get tired of repeating how much of a source of inspiration he is. I don't speak exclusively about his music, but the whole project has repeatedly proved to be an example of brilliance, cleverness, and hard work that has few equals. 'safe,' from his debut EP Apotheosis, is not only his biggest success in terms of numbers but, even an EP later, is still one of the peaks of his artistic craftsmanship. A simple (but not banal) combination of refined sounds and polished details, mixed in the right way. In short, perfection.
-AA
10. UZ – Focus
Individually recognized for his distinctive and original sound in the trap scene, the trap don UZ defines his own sub-genre of trap music. Always conquering the scene one eclectic beat at a time, 'Focus' is clearly a crowd favourite in 2021. From eerie, yet mystic frequencies slithering at a slow-tempo pace, UZ begins to shift levels as we are absolutely taken over by his flawless ability to reimagine the world of trap music. Mastering his signature luring sound which echos throughout the speakers, UZ takes full control with a fury of alarming synths alongside a blend of drawn-out chords to resurrect the slow-tempo trap we all need in our lives. With UZ always one step ahead and a true sensei to many, we cannot wait to hear more from the legend in action.
-AK
9. Dabow – Ah Nah
2021 was Dabow's year. From dropping epic online sets to his debut album on Dome of Doom, the one-of-a-kind producer really made the past 12 months his own. While several of the cuts from his album could've landed on the list, it's his KUMO Collective single 'Ah Nah,' that snagged a spot in the top 10. One of his most highly-anticipated IDs, the track is classic trap mastery with a fresh twist that premiered on FUXWITHIT. The vocal loop sticks in your head with crazy infectiousness as Dabow retools the beat with four unique drops. I'm a huge proponent of less is more and 'Ah Nah' showcases the power of minimalism. Trap is alive and well and Dabow is one of the foundational reasons why.
-CV
8. Apashe – I'm Fine (IMANU remix)
IMANU's take on 'I'm Fine' is the only remix in our entire list. There's no denying that the Rotterdam-based artist branched out in terms of versatility and sound in 2021, and his house rendition of the track was what truly catapulted this incredible year. IMANU kept the vocals intact of the originally orchestral trap-leaning track, but upped the rhythmic nature to give it an undeniable mainstream appeal. Despite this, the track was never playlisted on Spotify, but has quickly become IMANU's most streamed song to date which shows the genuine following that the song has created. The perfect transitions between highs and lows, along with the pristine production found throughout are but a couple of reasons why this remix is so captivating. Incredibly suited to sing and dance along to, IMANU's take on 'I'm Fine' is an easy Top 10 addition to this year's list.
-SC
7. Boombox Cartel x JID – Reaper
Truly a dream collab. Boombox Cartel & JID came together for one of the hardest anthems of 2021. The track perfectly balances their talents allowing JID to shine and serve as the upfront focus with his intricate flow setting the tone. Boombox Cartel unleashed absolutely devastating drops that are primed to decimate festivals with walls of bass and mind-bending sound design. When electronic trap and rap come together properly there isn't much that's better. 'Reaper' is just that. Add in a few million streams and support from some of the biggest DJs out and it's clear that this one commands its place on the list.
-CV
6. J. Cole – applying.pressure
While Kanye & Drake opted to unveil bloated projects to bolster streaming numbers, J. Cole decided to take a different direction. Never one to follow the fray, the 12-track The Off-Season is devoid of any fat, filler, or pandering for plays. The project is not only the album of the year but arguably one of J. Cole's best bodies of work to date. It's rap in the purest form. Quality production meets deep lyricism proving why Cole is one of the best of our generation.
While 'pride.is.the.devil' or 'my.life' are more obvious choices, we've opted to have 'applying.pressure' capture the #6 spot on our list. Exemplifying what makes The Off-Season so special, the track is a barrage of bars and clever wordplay that proves Cole's pen proceeds to get sharper with time. With lyrics like, "That was me in '08, seein' no cake/ Not even on dates I celebrated my birth/ Just did the mental math and calculated my worth/ Shit crazy, didn't know I got more M's than a real Slim Shady video (I'm the real Shady)/ Big Boss, less Rick Ross, more like a wavy Hideo/ Kojima, they tote steamers around the way we tippy-toe," J. Cole flexes on everyone. The outro summarizes exactly what Cole does on this track and across the album. He's really doing it at a different level… or as he puts it, "Bitch, it's a difference."
-CV
5. Acraze – Do It To It
This might be a controversial choice, but Acraze's 'Do It To It' could have arguably held the number #1 spot this year. The track was the 'Griztronics' of 2021, the way that everyone and their mom's was playing it in their festival and club sets. I even heard it playing in the background of a Love Island Australia cast member's Instagram story. The modernized house version of Cherish's track by the same name took the world by storm, and we don't know when it's going to end.
-AL
4. Drake – Wants & Needs (feat. Lil Baby)
It's not a FUXWITHIT year-end list without at least one Drake song inching in towards the top. While Certified Lover Boy was one of the most highly anticipated projects of 2021, it's the Scary Hours 2 standout 'Wants and Needs,' that cracks the top 5. With over 300 million streams on Spotify alone and a mainstay on radio, this is easily one of the biggest rap anthems of the year. It's nothing groundbreaking but that doesn't mean it's not great. Going back to a tested formula, Drake connects with one of the biggest rising stars in Lil Baby to drop an absolute bop. The sing-along hook is a catchy as any Drake hit, the quotables are there as expected, and Lil Baby goes in.
-CV
3. PinkPantheress – Just for me
2021 proved to be a huge year for PinkPanthress, with 'Break It Off' going viral on TikTok only in June. Known for her short, but sweet, songs and voice, the London artist is one of the reasons why garage and drum n bass beats are gaining global mainstream recognition. We chose 'Just For Me' because the song had a chokehold in the electronic space. Whenever I went out and heard a PinkPantheress track flipped in a club set or a mix, it was this one.
-AL
2. Skrillex, Noisia, josh pan & Dylan Brady – Supersonic (My Existence)
When josh pan and Dylan Brady dropped their collaborative album, This Car Needs Some Wheels in 2019, 'Supersonic' was one of the gems which truly stood out to many. It was a melancholic dream world consisting of a gorgeous atmosphere, angelic vocals, and a spiritual stasis effect. All mixed together with deep impactful drums to really put chills down your spine. Creating not only a total original hit but also a brand new canvas for what was to come. Fast forward to 2020, and major hype surrounded the debut birth of this iconic next take on the original. It was then when Noisia started to play out their timeless remix of the original with non-other than Skrillex. And the fact the Noisia project was starting to come to an end makes this remix even more special. To really leave the spotlight with a massive mark on history. Ever since then, fans from all over were dying to have this modern art piece. And once it finally dropped in 2021, everyone was ecstatic. The fast-paced and eloquent soul within really brings out so many new characteristics. From an intoxicating melody, classic sound design from both artists, and more, this is the pure definition of a healthy and long-time friendship through sound and passion. Completely honoring the original in every single sense.
-JD
1. Justin Bieber x TroyBoi – Red Eye
I know what you're thinking, "FUXWITHIT put Justin Bieber at #1?!" Don't get it twisted, TroyBoi is truly commanding the #1 spot here. Few artists have seen the immense growth and success that Troy has without ever compromising their sound or style. We started supporting TroyBoi's music when we started our site in 2014 when he was a relatively unknown SoundCloud producer. Following his rise has been nothing short of inspirational. He's kept his sound weird and distinctly his own regardless of his success, never selling out or watering it down. Even when collaborating with one of the biggest pop stars in the world, 'Red Eye' is distinctly TroyBoi.
Bieber's vocals set the stage and deliver a catchy hook to pull listeners in but it's the production that makes this one so special. From the stuttered sound design to the cartoony bounce, and of course the T-R-OY-B-O-I vocal tag, there's no second-guessing who crafted this one. Clocking over 25 million streams, it was a smash hit that proves that underground and mainstream can not only coexist but thrive together. Bringing those two worlds together in such an exceptional fashion is what gives 'Red Eye' our number one slot.
You can listen to (almost) all songs from our list in the Top 50 Songs 2021 playlist below.
Written by Alessio, Alshaan, Arielle, Colin, John, & Steph