Today We're Blessed With A Brand New Laxcity Mixtape – FUXWITHIT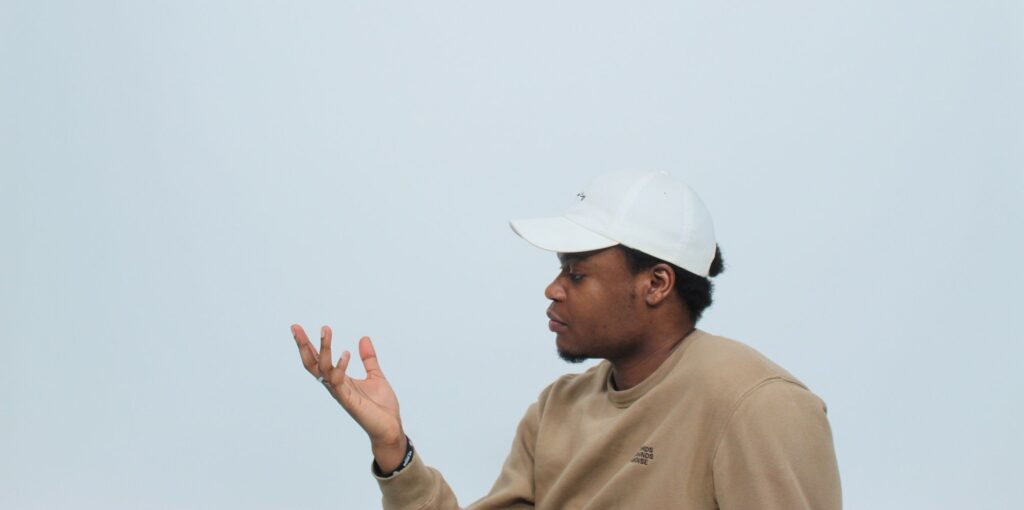 laxcity hasn't been missing out on anything lately. In the recent months he has collected a performance at the spectacular second edition of Secret Sky, a Brownies & Lemonade Beat Smash battle, a music video and, last but not least, a massive collab with Moore Kismet. To crown this excellent moment, what was missing was just a little bit of new music. Not that I've already stopped listening to Disconnect, but you know, capitalizing on such momentum was a logical choice.
In any case, laxcity didn't just churn out a new single, but he's decided to overdo it by delighting us with a 55-minute mixtape. 2018-2021 consists of 14 tracks, which, as the title explicitly suggests, are a showcase of what he's been up to for the past few years. There're some favorite cuts from his infamous b-sides account, some from his main project that weren't on Spotify yet (still no sign of 'sunset' though) and of course a few brand new tracks. "This mixtape is packed with a versatile palette of styles and genres ranging from high energy future bass to mellow, ethereal lofi hip hop" laxcity told us. The concept is loud and clear after just the first three songs. 'Stroll' kicks off the mixtape in a very carefree and bouncy way, while 'More Life' is already way more exuberant and uptempo. 'Outcy' instead punches you right in the face with some massive future bass synths (check the second half if you're more into the chill stuff). laxcity continued "I've been nagged a lot to put out more music so here you go guys, you happy now?" No need to say that we're absolutely delighted! Within 2018-2021 there is a track for all kinds of tastes and for the most hardcore fans it represents one hour of exquisite escapism into the laxcityverse.
Although to some it may seem like a cheap choice, I personally appreciate immensely that he has "repacked" together some old gems alongside new material, with a brand new visual presentation. This is something I wish many more artists would do. With all the music being released it's so easy to miss out on a song or forget it shortly after. Not on purpose or for lack of interest, but precisely because the overload of stimulus we receive is often too much for us. Even though we would love it (especially us, bloggers), we can't physically handle these rhythms. Being always updated on the latest releases and at the same time being able to fully enjoy the music as it deserves are two things that unfortunately get in the way of each other. With projects like these, you as artists have the possibility to give new life and interpretation to your music by perhaps exploiting knowledge and variables that you didn't previously have. As fans, we have the chance to better explore and appreciate your artistic journey and eventually relive songs we had forgotten or never discovered before (it was years since the last times I listened to 'Soft Pillows' for example). I believe that we often don't need new music. We just need to be reminded how beautiful what already have is.
"My skills in music continue to grow and I'm working on a lot these days, but I hope you guys will accept this while I work on the next big project ;)" added laxcity in the end. Don't worry Joshua, we accept this mixtape with much, much pleasure. Stream 2018-2021 below or on your favorite platform here.