THRPY And Lox Chatterbox Drop Spaced Out Single 'Crystallized' – FUXWITHIT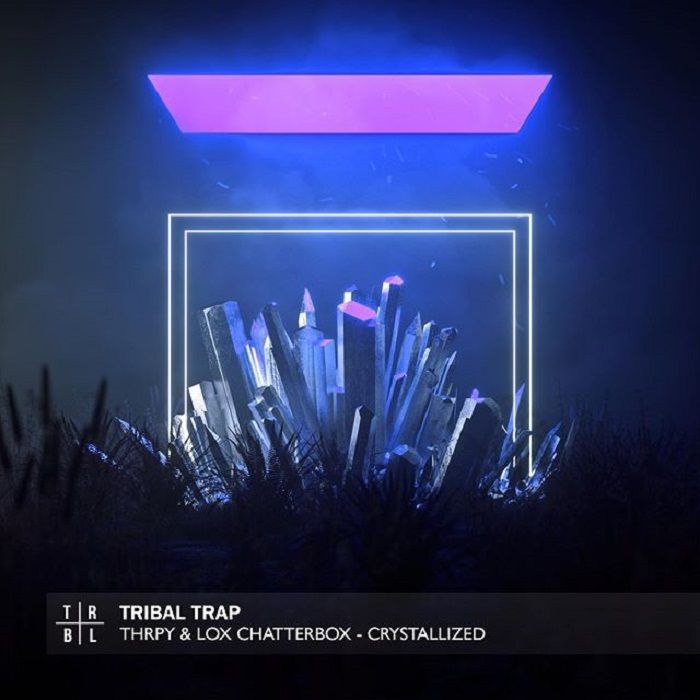 Intricate musicians THRPY and Lox Chatterbox just dropped a heater on Tribal Trap titled 'Crystallized.' THRPY continues to impress listeners and artists all over SoundCloud. His out of the box thinking when creating is always crisp and satisfying. He's known for his hard-hitting drums and unique sound design. And releasing on labels such as Hybrid Trap, Partica Artist Group and more, he's been making a mark for himself within the underground electronic scene. Now he's back, but with a little help.
Lox Chatterbox is a name you'll want to remember. The California based artist continues to make his way around the industry with powerful vocals. Bringing his stories to life, he's worked with major artists Bailo, Troyboi and more. His most recent project How To Live Forever pushes the boundaries within the hip-hop scene. Shining a fresh light on the genre as a whole. And to see these two come together is exciting and inspiring.
'Crystallized' is a mellow and vibe filled song. The combination of THRPY's production and Lox Chatterbox's vocals makes them a powerful force. Showing a softer side, THRPY incorporates lush future bass elements to smooth out transitions and the overall feel of the song. Complimenting the vocals in a beautiful fashion. From beginning to end, there's a surprise around every corner. Whether it be the drums, or the choice of sounds, this track does not disappoint. And when the drop kicks in, it hits you in the best ways. Taking the listener away into another world. Not to mention the wavy flow from Lox. He knew exactly what to say to bring it all together.
'Crystallized' is a euphoric trip through time. If you adore unique and emotional music, this one is for you. We're excited to see and hear what they deliver next. For now, go support them by streaming 'Crystallized' below.