Aweminus Plays No Games With Latest Pacman Bullshit EP – FUXWITHIT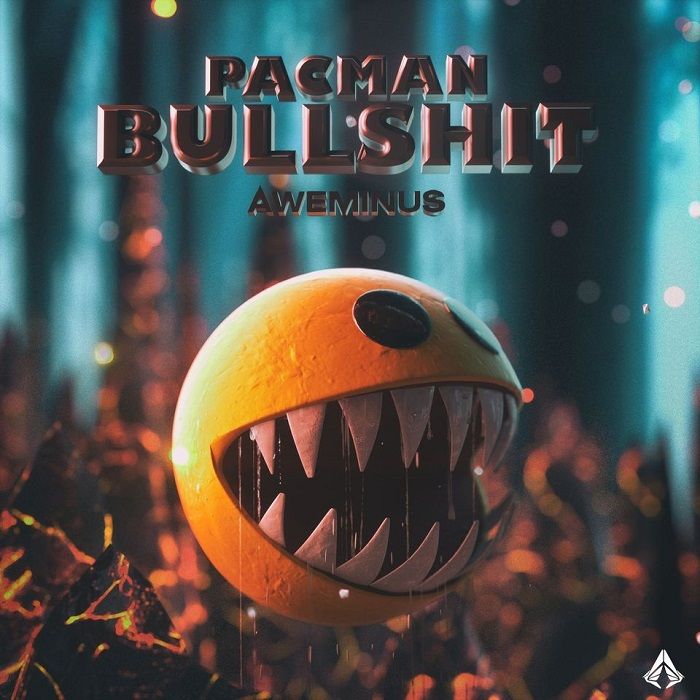 If you've been keeping up with the current evolution of dubstep in any fashion, Las Vegas, Nevada's Brandon Famini, also known by Aweminus, is a name that would have surely caught your attention by now. Lambasting listeners with some of the most progressive sounds in that ever-expanding sub-genre of electronic music, he's found constant success with both ease and grace. Utilizing a diverse array of sounds and styles, he's satisfied the audible taste buds of a wide range of music fanatics, successfully traversing riddim, heavier dubstep, drum and bass, and even some hip-hop/funk. Now, he's right back at it with the release of his 2 track affair in the form of Pacman Bullshit out on the newly minted Halcyon.
The title track of this short but deadly affair, 'Pacman Bullshit' may be inspired by an arcade classic, but chooses to surely play no games. Boasting an infectious rhythm and borderline-obnoxious levels of energy, this is a piece that will bombard listeners with electric groove-material. Vicious switch-ups and maniacal samplings illicit only the grimiest of facial contortions, while simultaneously instilling unbridled joy to all that are within listening distance. Some of the cleanest wubs and dubs in the business, this a true delight on the ears, and will surely flex all speaker systems to their maximum destructive capabilities.
Ahh 'Mud', what a fitting name for such a dirty, gritty sonic arrangement. Immaculate synths coupled with delicious claps creates the world's sweetest mud pie, fresh out of master chef Aweminus's kitchen. A maddening melody forces you to creep ever-closer to insanity between deluges of bass, before sending you head-first into the asylum that is the 2nd drop. Did someone just let a ripe one rip? Or is it just the feeling you get when this track is wiggling the air in your vicinity? Maybe both, the world may never know.
Aweminus has once again proudly proclaimed through sound alone that he is one of the brightest minds in the game, with absolutely zero signs of slowing down anytime soon. Keep your eyes firmly peeled for what he has coming next, and check out the full EP for yourself below!