The New sober rob x MADI Collaboration GLOWSTONE Presents Debut EP 'I'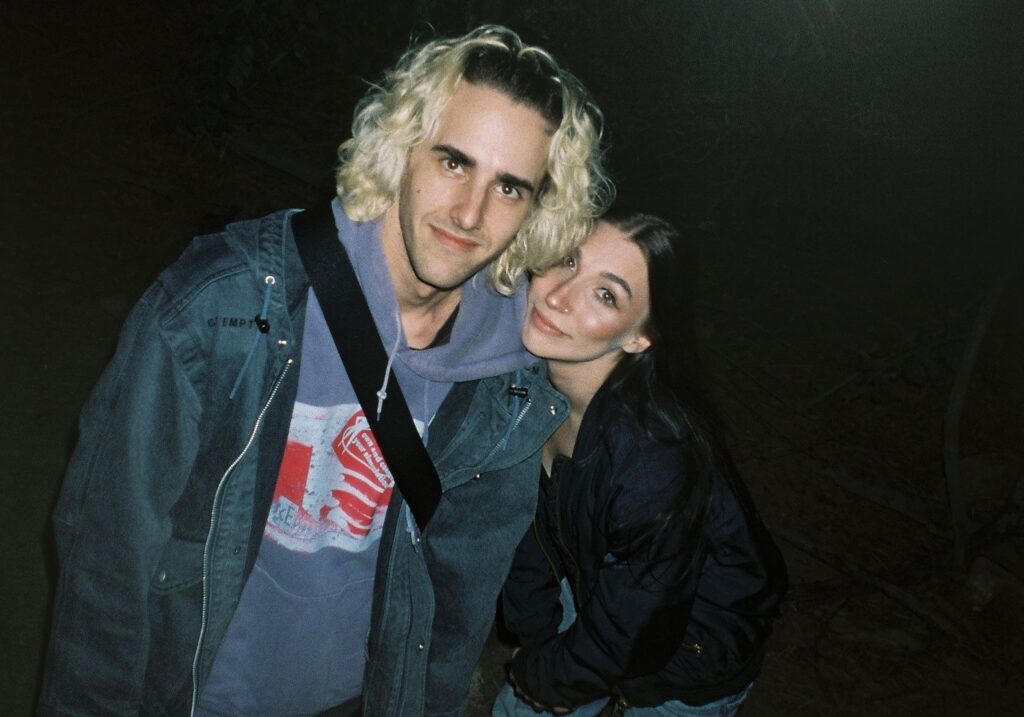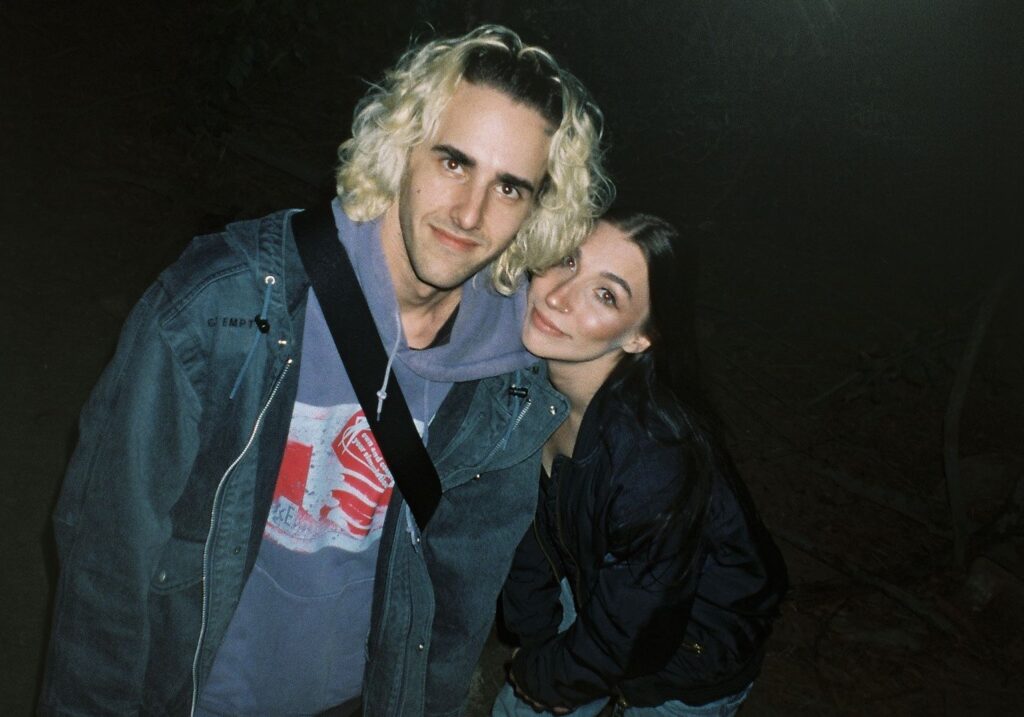 An electric exploration of anxious love, the psyche, and the modern social experience, GLOWSTONE's debut EP I  is a vivid glimpse into the reality of two very unique musicians and demonstrates a sound in a class of its own. Formed by singer-songwriter-producer MADI and music-producer-musician and master composer sober rob, GLOWSTONE combines the insurmountable talents of both acts for something invigorating and introspective. 
The duo waste no time on introductions or slow builds, and the EP immediately opens with sharp, biting percussion, a distorted bass, and MADI's voice in both a gravel and a whisper, with a delicate harmony atop. The song, titled 'BLACK MAGIC' takes a look at the life of a musician in the digital age, with allusions to internet stardom, Space X, and internet fame that are all written with the spangled pen MADI is so known for in her music. 
"Hey that's my name / yeah I am somebody's daughter/ I could tell you things that shock you/ been injected by the doctor/ Pay what you say / yeah it's money in my face/ I can fake a TikToker/ all the ring lights/ and a timer". The lyrics serve as a dark invitation to the world of I, as well as the pressures of mind-numbing entertainment facades and the new position of an artist as both musician and influencer. 
This is repeated twice until listeners are swept into a delicate build and pre-chorus, with sober rob placing interspersed keys in between MADI's delicate vocal, which soon turns to a near whisper at the confrontation of this new industry, in which she says, "It'll be the death of me/ Oh my legacy." 
Throughout the piece, which continues to explore the relationship of the mind of the artist and its connection to the digital world, the beat itself ebbs and flows, with just as much attention to the intent as the lyrics. Sober Rob steps in to fill deep spaces, letting MADI's words hang in the air without shrouding them in synths, and seems dedicated as a producer to the truth in the lyricism. His careful creation of atmosphere is something rarer in the EDM world, full of disconnected topliners who add music after the fact. It makes for a piece that rings with barren truth, and in that, a somber beauty. 
The next track to follow, 'FUzz,' employs more synths and percussion, beginning on a distorted synth bass and electric guitar. Again, the lyrics and instrumental are laced tightly together, never neglecting the other in delivery and atmosphere. The piece seems to serve as a comfort from the harsh realizations of 'BLACK MAGIC.' 
"When you hit rock bottom/ Here's an ice pack for your pretty face/ I've dreamed for revenge/ yeah it seemed so great/ `Cause I'm an evil woman / But your smile is pretty evil too/ I've dreamed for a chance we'd be in the same room/ In the same room." It's a devious and loving show of solidarity between the two artists, a song that testifies to the anxieties of the mind and the assurances of the heart. Together, the pair work through soundscapes with the deft knife of a surgeon, exacting in placement and delivery through every phrase. The song ends with immense and whirring sound design, and a peaceful resolve that leads into the even more joyful track that is'FORMULA ONE.'
This piece is more dynamically contrasted in its verse/chorus structure, more pop-oriented, but it doesn't depart from the alien-like sounds and metallic percussion of the rest of the EP. Lyrically, MADI explores the anxieties and joys of love, something that is complemented by the cyclical strings that make up the backdrop of the song, endless, anxious, but still warm in feel. 
"Oh my heart is on a sleeve/ don't cut in I'll cut you out/" and the delicately placed line, "Can this last forever?" perfectly summarizes these feelings. Fear of being cut out while still remaining vulnerable. The question itself, "can this last forever?" serves as an expression of both joy and the anxiety MADI feels, once again demonstrating her mastery of songwriting. Her signature ethereal vocals on this piece, paired with Rob's deliberate and nostalgic sonic experiments interplaying behind, create a new kind of romantic banter that serves the piece well. 
The following piece 'NO SLEEP' dives deeper into MADI's anxieties, and clearly delineates her immense struggles with mental health. An outspoken advocate for those like herself with BPD, MADI's music often champions these conversations.
In discussing betrayal from an unknown hand, she concludes, "that this time I'll be at war with myself/ toil my health/ send gods with shields of stone/ what follows/ I'm fearful/ this time I'll be the fall/ lost my wealth/ all I've dealt/ this love and so much more/ what breaks me and my core."  Heartbreaking yet absorbing to listen to, 'NO SLEEP'  is a glimpse into a macabre yet glistening worldview that captivates listeners at their most raw. The instrumental also attributes to this atmosphere, with echoing horns and more delicate drums that seem to cradle MADI's fragility. The song is a standout for its haunting beauty and brings listeners into the most intimate sonic crawlspace, the resting base of the EP.  A second of silence sits at the end of the piece, and the next song begins with a sparse synth that allows the listener to add in a bit of recovery from the weight of 'NO SLEEP'. 
The closing track on the EP, 'LIGHTS OFF' is a more uplifting discussion of the manias MADI experiences, along with a more universal tone of resolve in the expectation of life's disappointments. 
The song is more proclamatory in its production and lyricism, with words that speak to mental decay in the digital age, modern depression, and the desensitization via media. "They call it somethin' else," MADI writes. "It creeps inside these heads/ Hide behind the complex,/ We're just so flicking sad." Her words are accompanied by a buoyant bass synth and tinny percussion that feels at the same time nostalgic and experimental, the perfect accompaniment to MADI's reflective state. 
She continues with the chorus "You know when you had lost/ Yeah that feeling when you "felt like God"/ Tiptoeing to the top/ Then it leaves you/ And the lights go off." The instrumental here shifts into a deeper, more distorted bass that pulls into the weight of the "God" complex MADI is alluding to, and the cycle repeats. The EP ends on a vocal flourish from MADI and a final bout of sound design from sober rob, a voice that transforms into a whirring whisp of smoke, a final swish of keys. The listener is left with both magnitude and purpose to choose from, to go about their own lives in a more meditative state.  
Overall, the EP serves as a dazzling companionship of narrative and imagination, a collaboration well done. The birth of a stratospheric new sound, GLOWSTONE combines the deep mental introspection and darkly delicate diction MADI is so known for, in tandem with the brilliant production of sober Rob. 
With only more to reach on their unparalleled horizons, GLOWSTONE solidifies itself as a vibrant and absolutely unprecedented act in the world of electronic music, leaving listeners ready for more.  
Listen to I now and find it on your preferred streaming service here.