tapecut Unveils Explosive Eight Track Remix Pack of 'tengaah' – FUXWITHIT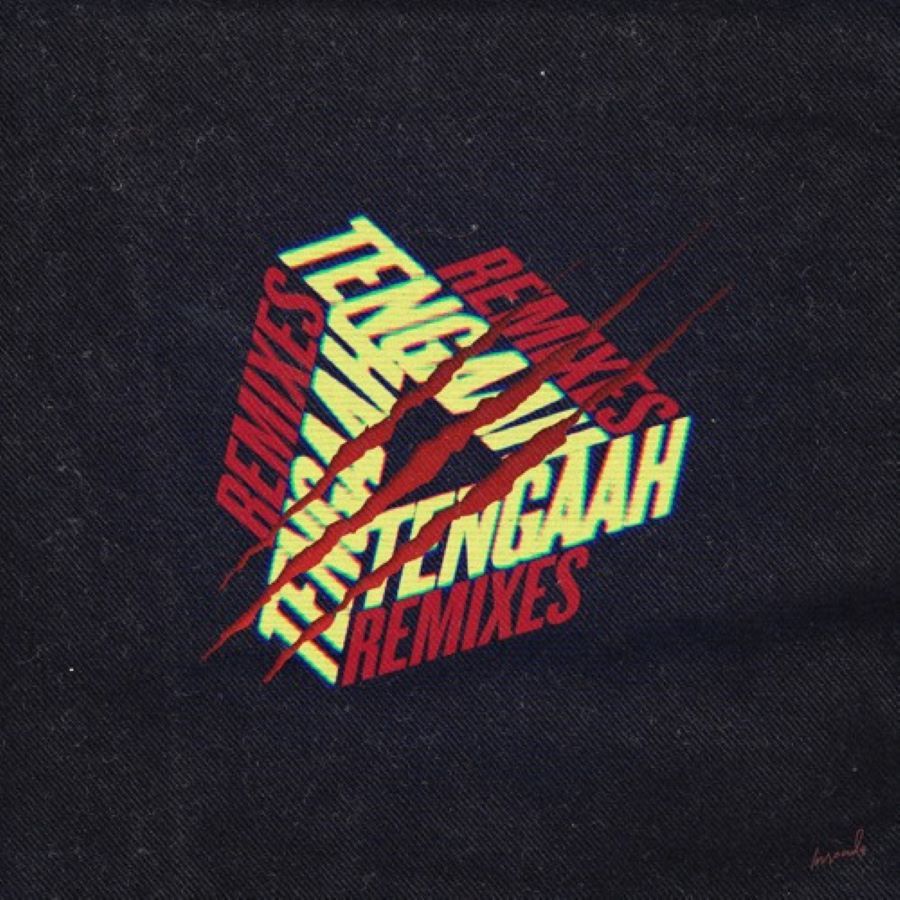 Nearly six months ago to this day, we were allowed the pleasure of premiering the impressive 'tengaah' by tapecut. Now he is returning with an explosive eight track remix pack that allows for a variety of innovative artists to provide a fresh take on it. While each track can speak for its own as far as quality, it is the producers chosen that I want to dive into further. Here's why you should not only take the time to listen to each rendition, but to also look at each artists individually.
First up is a DJ, musician and recording producer by the name of CVPELLV. His career in music started as early as the age of 14, as he began as a DJ. In 2000 he decided to contribute to his break-dancing team further by producing their music for them. Growing up in Russia and growing as a producer, he moved into making hip hop and would become known by key hip hop figures in his area. An artist you may not expect to be included in a remix compilation like this, yet are impressed with upon further inspection. CVPELLV utilizes the intro to throw some bars over before smashing the gas pedal all the way down. Dissecting the samples even further and chopping them to pieces in the first half before the second half switch up is grade A inclusion to this pack.
This next artist I could write about all day long and is by far one of the elites of the underground, LYNY. Someone who has put in a substantial amount of work and seemingly came out of nowhere in the previous years, yet has been at this for over seven years now. Mind you he is 19, meaning he started as early as age 12 when he began to explore this hobby and passion. Since arriving on our watch list we have been fortunate to premiere multiple tracks of his as well as landing a guest mix. If you know LYNY you know he had to hit us with a gritty trap flip while also merging melodies between those speaker rattling knocks.
Following up LYNY is Russian based producer ULISME. What makes this one an impressive inclusion is how under the radar he actually is. Having only 87 SoundCloud followers yet 30+ originals and remixes it's a mystery as to how he doesn't have more followers. Going back through his catalog is an exploration of diversity as you'll come across house, trap, dubstep and even some future bass. In addition to being involved with the tapecut remix pack, he can also be heard featured in the latest Team Supreme Beat Cypher in Vol. 161.
Artist feature number four is one who goes by Cloudgrumppa. A man of mystery that leaves me curious as to how tapecut even discovered this artist. With a following of only 17 on SoundCloud, his bio reads "Load Soon…". While we may not know much about this cloud of bass, his addition may be one of my favorites. The distorted bass crunch carries a smooth vibe that causes a natural head bob. The forward-thinking breakdown is as heavy as the original track while forging a crisp trap adaptation. What happens in the last drop is what really won me over. It feels as if Flume had a trap lovechild as the distorted knocks are still available yet this time is paired with a future beats frequency.
With the next artist comes the next genre. THREESLASHER takes the 'tengaah' we know and dissolves it into a world of Drum and Bass. Fellow Russian based producer THREESLASHER has but only three tracks released and each one contains a massive mix down and mastering that seem to utilize every element a speaker is capable of. If you're a fan of DNB I'd recommend keeping up with this one as it seems they are just getting started.
Moving into the last half of the compilation, we run into Hermigra. What makes this one stand out a bit from the rest is him being a hip hop producer and beat maker opposed to an EDM producer. That being said you would expect a heavy 808 and intricate percussion patterns. However, what happens is quite contrasting to their every day sound. While it starts out serene and undisturbed it eventually meets turmoil as it molds into a heavy bass tune.
In track number seven we meet the producer known as Hybridas. It appears that this remix is their first release which is a huge look. Not only to be paired with the rest of this creative collective but to be put on by tapecut speaks volumes among the underground. Hybridas gives us a bass bop full of swing that is as heavy as it is forward-thinking. The proper package for what FUXWITHIT is all about.
Last but definitely not least is 15 year old production prodigy Cylriel, with nearly 40 tracks released. With a release record like this, one can only imagine the amount of level-ups made during this time. Similar to ULISME, you can find a wide array of genres released anywhere from house to lo-fi hip-hop to drum and bass and everything in between. Cylriel gives us a heavy dose of what feels like bass from a futuristic era in time. A display of high class sound design that creates a want to hear the rest of the song. This one is definitely in the running for a favorite remix of mine as well as making a new Cylriel follower out of me.
tapecut does an exceptional job at choosing these artists who's personalities are able to shine through in their music. Because of this, each remix brings a new listening experience. This compilation contains works from all over including the USA, Belarus, Russia and Poland. If you're a fan of the underground (which I assume that's why you are here to begin with) then I strongly suggest giving this remix compilation a full listen as well as checking out each artist involved.