Take A Trip With The Barong Family As You Listen To 'Hard In Bangkok' – FUXWITHIT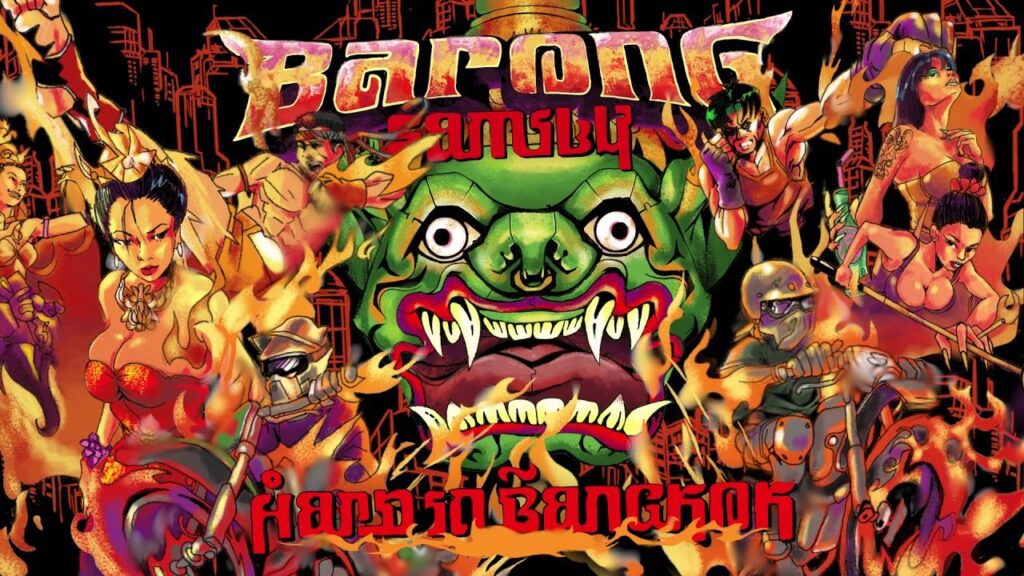 The wait is finally over for all those Barong Family lovers who are in need of some trap, bass, house and of course copious amounts of hard-style to pump you up no matter where you are located in the world. Listeners  can take a epic trip with the Barong Family crew consisting of Yellow Claw, RayRay, Crisis Era, Rawtek, Radical Redemption, Nonsens, Stoltenhoff, SIKH and many more dynamic producers in the game right now. If there was one way to describe their trip to Bangkok, their highly anticipated  'Hard In Bangkok' album is all you need in your life. After releasing a short documentary which showcases how strong of a connection these producers really have with each other, there is no doubt in my mind why the word "family" plays such a key role for these fourteen producers included in the album. Warning, be prepared for a fury of madness in the most epic way possible.
From blasting off with Yellow Claw and Juyen Sebulba's explosive single on 'Supernoize' featuring Taiwanese producer RayRay, the album is already off to a solid start as listeners are provided an adrenaline rush with a side of pure emotion. Now if you are in the mood to dance till the AM in Thailand's capital city, Crisis Era and Rawtek prove nothing is more 'Ill as This' through the use of wobbling bassline's flowing with a series of mechanical synths. For all those looking to break it down and get wonky on the trip, Radical Remption and Nonsens are proud owners of their very own 'Beat Hotel,' mind you the only way to check in is if you love piercing frequencies and a colossal amount of bass. Of course after the hotel visit, it only makes sense you are feeling like getting a little 'Naughty' on the dancefloor's as you explore the nightlife of Bangkok with RayRay and Crisis Era.  Continuing to surprise us with a hard-style infused track, Yellow Claw also included their legendary collaboration with Radical Redemption and Lil Texas on 'Beat Your Mother' to absolutely blow your mind away at 150 beats per minute with the use of hard-hitting vocals which slow down over time to give you a hint of hard-trap.
Being recognized for their hard-trap signature sound, there is no Yellow Claw without a track to get low and 'Free Your Mind' to with Crisis Era. As the track begins to twist and turn through soft vocals and a slow-tempo deformed drop, these producers are not messing around when it comes to showcasing their unique production style. Feeling a bit lost on 'Nana Street?' RayRay and GHOSTER have you covered as they incorporate Snow White's 'Mirror Mirror' sample with a futuristic dubstep inspired sound. Now with this trip focusing on the crew hanging out and exchanging ideas, it only makes sense the last track off the album takes on a heavy-metal spin with colossal amounts of hard-style as Dither and Juyen Sebulba end off on the hardest note with 'Welcome To Hell.' Unarguably capable of pulling off one of the most adrenaline pumping albums of the year, we can only hope the Barong Family will take us on more trips in the future through their music.