Hit The Gas With Moody Good's Latest 'Swervy' – FUXWITHIT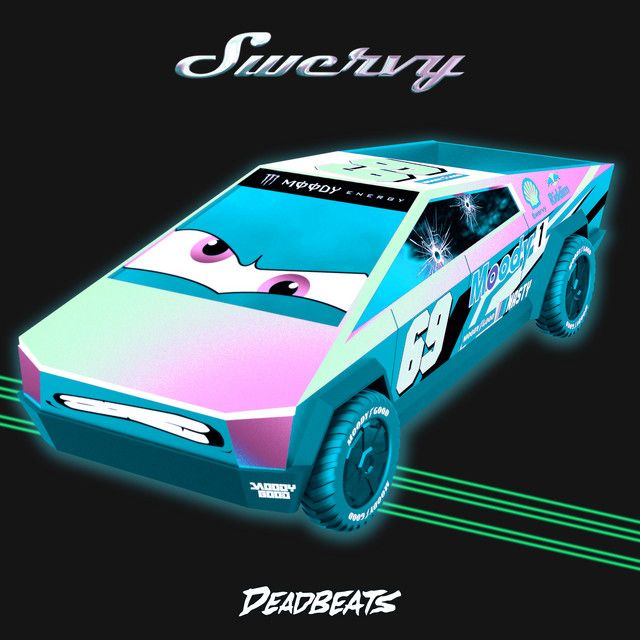 Among the quickly saturating throng of immensely talented dubstep producers sits an artist that needs no introduction after curating one of the most profound discographies of the past decade. That artist is longstanding legend Moody Good. Already firmly staking his claim in 2020 with stupendous releases like his Goofball remix EP, and a massive VIP to the all-time classic 'Hotplate,' he's aiming straight for the jugular, game time over. Now, his latest release 'Swervy,' out on Deadbeats, continues his tyrannical tirade of tumultuous, yet titillating, tunes.
Intimidating you right off the bat, 'Swervy' immediately greets you with a gritty quiet loop in the background while the vocal sample "swervy" is thrusted forcefully into your ear canals. Featuring the trademarked glitchy ludicrousness that is Moody Good's traditional sound, his fingerprints all over this one in all the best ways. Sprinkling vocal samples over the beats adds even more emphasis, turning any room into a no-holds-barred brawl of epic proportions. The latter drop is much more rhythmic, trading chaos for closed-fist punch thickness. The amount of flow in this piece shouldn't even be legal, turning every listener into a mindless zombie for four minutes and fourteen seconds. 'Swervy' is yet another audible weapon of mass destruction added to Moody Good's already spectacular arsenal, but that's no surprise. Check it out for yourself below!