Tails And Monsoonsiren Commit To Kept Promises With 'second thoughts' – FUXWITHIT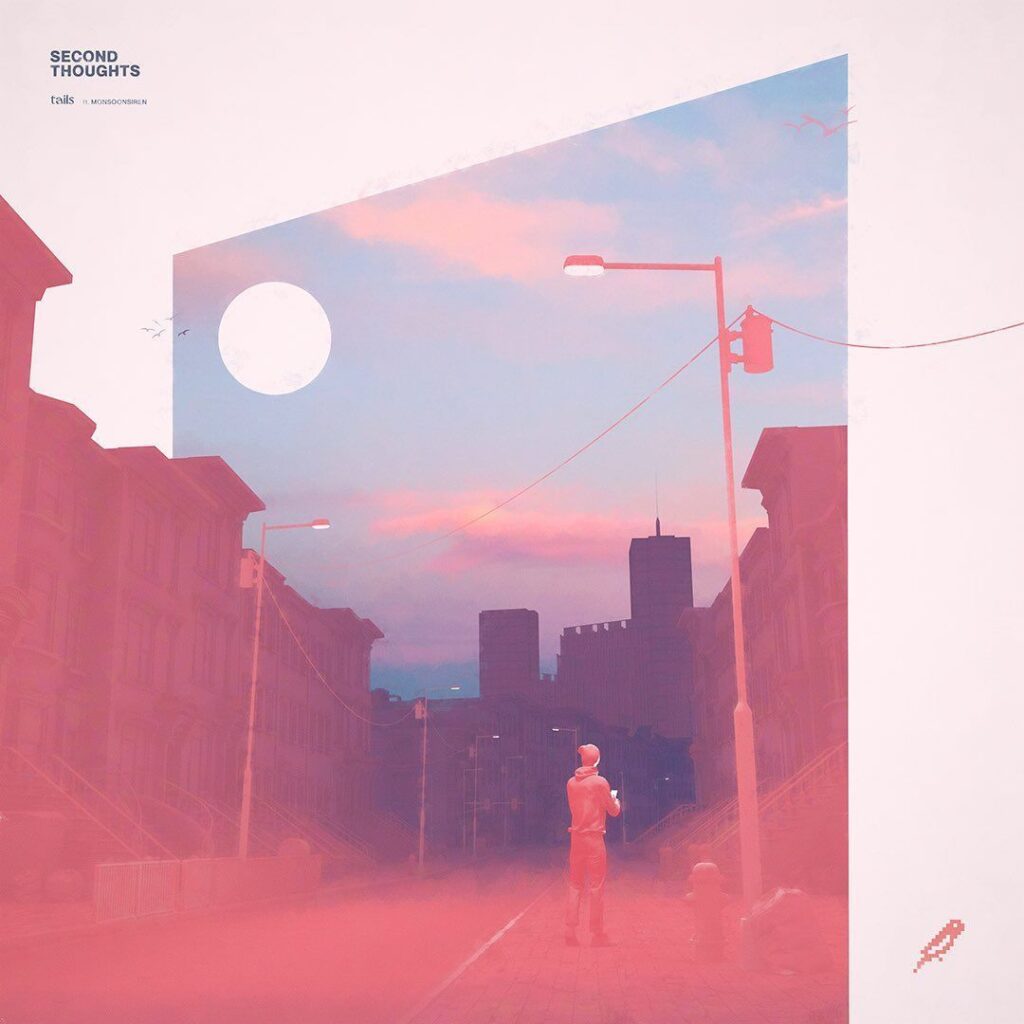 The act of commitment can be a scary but rewarding experience for us all. It can take us out of our comfort zones and into a new designed world. Filled with new challenges to learn from. But sometimes we doubt ourselves of such a nature. Afraid of what lies beyond our own comprehension. Afraid to fail.
To help us understand and relate even further, Tails and Monsoonsiren's newest single, 'second thoughts' expresses the true emotion and raw thoughts flying through our heads when trying to commit to our own well-being. And pushing forward so we can live life to its truest form.
second thoughts is simply about committing. It's about trusting yourself and following through on your word. – Tails
'second thoughts' is a haunting and blissful expedition. Creating a sense of overcoming and prosperity. Battling with thoughts of self-doubt and climbing walls to victory. Telling the listener to stay true to yourself and your word through the melodies alone. What's very interesting about this specific track from Tails, is that it has such a new atmosphere for him. From hard-hitting drums, percussion, and soothing melodies, this is a huge step for the artist and his production style. As for Monsoonsiren, his vocals will have you at the edge of your seat with awe. His soft yet impactful lyrics will hit the center of your soul in the best ways possible. Trying to take each word in. And basking in all its' beauty. The musical chemistry between these artists is simply breathtaking. You'll have this piece on repeat for many years to come due to its' strong message and execution. Nothing but pure gold from start to finish. So make sure to go support these talented souls by streaming 'second thoughts' everywhere via bitbird.