[SUS] Collective Shines Brighter Than Ever With [SUS] Tape Vol. x – FUXWITHIT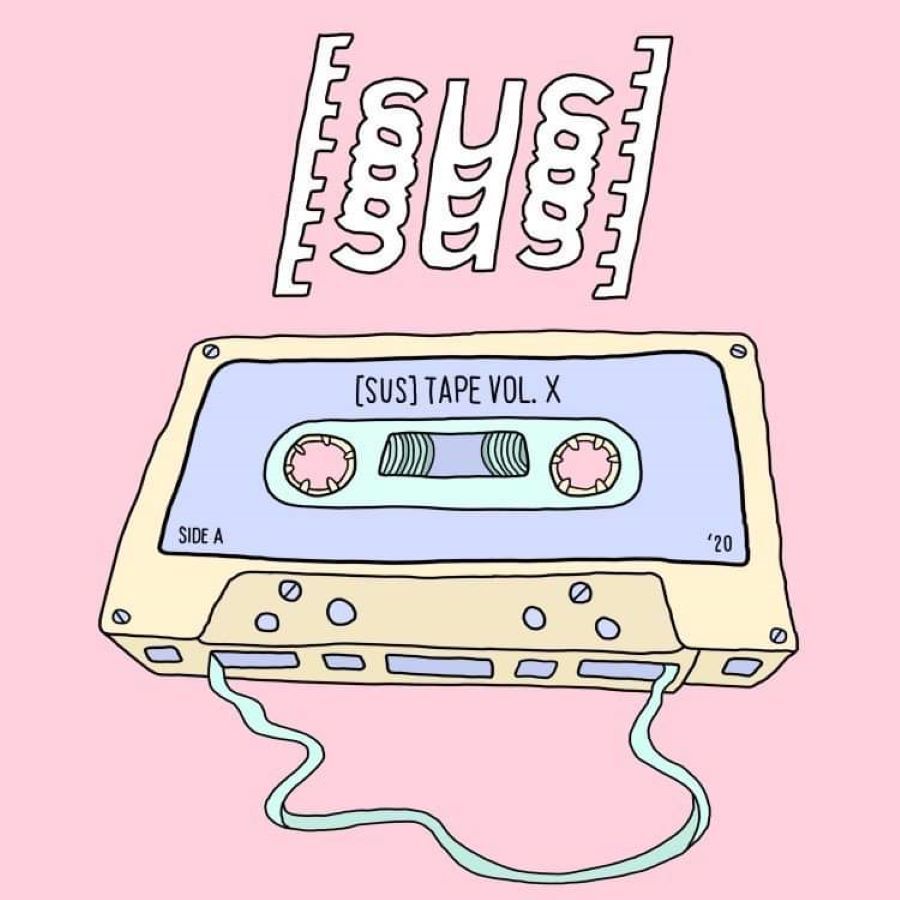 When I first had the pleasure of joining FUXWITHIT, an early track I was honored to cover was 'Mean Mug'. The special thing I failed to realize about this track is that it would lead to my love and continued support for [SUS] Collective. This track consisted of a 3 way collaboration between some spearheads of the community being aedfxx., episcool and Jestic. It was around this time I learned that Emily Patterson, aka episcool, was the bright light behind this creation. As time would go on I was shown her dedication and persistence with supplying an avenue for rising artists to have. It truly is a beautiful thing to witness and see this brand continue to thrive as it always has. [SUS] Collective recently reached a new milestone in their career being that of the tenth installation of their compilation releases. This may be their biggest showcase yet in the fact that it attempts to reach out and grow its audience even further.
[SUS] Tape Vol. X dives back into the tried and true recipe of having some returning favorites such as KUREI, RVKIT and episcool of course, to name a few. In addition to this, you know they had to introduce some new names including Arizona based trio SAAS, as well as seeing Wreckno, Super Future and more.
To kick it off we get a massive collaboration from jordnmoody who has been on an unstoppable run and sømething who is an equally impressive force that is slowing down for no one. If that wasn't enough to get your attention, then just wait until you hear the frequency manipulation and sound design from DIELAHN in 'Crawling Eagle' which is probably a personal standout above the rest for me. Find the loudest and cleanest speakers you own and make sure you listen to that track properly.
Jumping down a bit, KUREI is a close second for standout tracks on the compilation with 'Irie'. The way he is able to create tension and release in addition to building energy over time is just simply not fair. He shifts through a cleaner and softer intro then just completely reinvents what a drop means in the EDM world. This by no means is to say that there is a single bad track, as this entire compilation will remain on repeat for quite some time.
In addition to the previous mentioned songs, we are offered a ground breaking collaboration from [SUS] queen herself episcool with Super Future and Wreckno, who have recently jumped into the face of everyone and quickly gained support with a very interactive fan base. The amount of excitement it brings me to even mention this collab exists is hardly able to be translated into words. You really just have to look through this one yourself.
One last thing I want to bring attention to before I let you dive head first into the project is 'CPU MAS' by SAAS. Being local to the Arizona scene myself, it is super inspiring to see the work these boys continue to put in. This track embodies perhaps their best creation yet and shows they continue to correct their craft and present the best version of their creativity with each track. Enough said, there are no other words that can accurately describe the joy this compilation brings me and I hope you find that same energy in it.