Sully's 'Brainstorm' EP Is a Big Brain Move – FUXWITHIT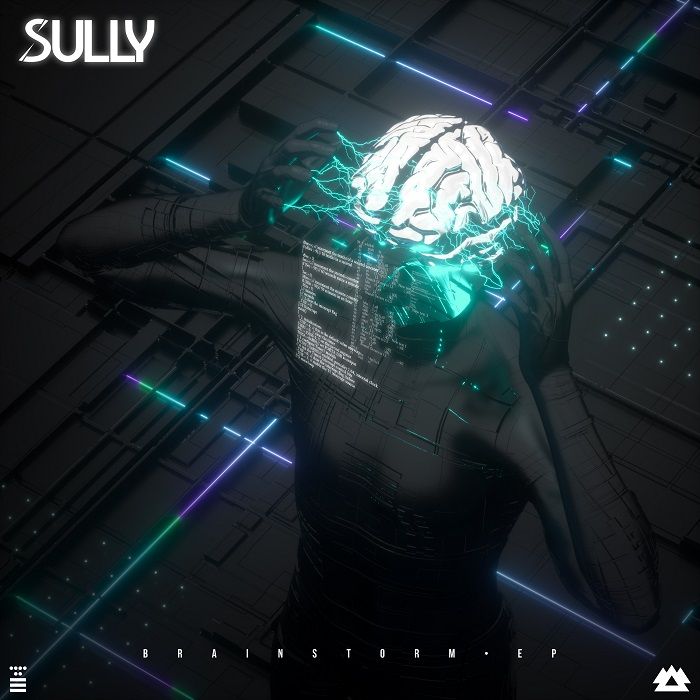 Chris Sullivant, also known simply as Sully, has quickly become one of the hottest names in the bass music community in the past year, strategically stacking sultry sound waves in the gleeful ears of his ever-growing fan base. Utilizing a repertoire of seductively clean sounds, he's concocted an arsenal of pieces that are prime examples of high-fidelity production culture. With smash-hits like 'Frequency Shift,' 'Break the Floor,' and 'Clique' firmly fastened under his belt, he aims to take 2020 by storm and enrapture ear drums around the world. Now, he's come out of the gate swinging, with the release of his fiery Brainstorm EP out on Wakaan.
Starting off the EP in blazing fashion comes 'Brain,' a proper showcase of the growth this youthful artist has acquired in a remarkably short amount of time. Much like how the footsteps of your loved ones in your house are easily recognizable, there's a specific purr that the bodies of Sully's works carry that acts as their audible fingerprints left all over your speaker systems. 'Brain' is no exception, with the opening drop being his trademarked sound, but then quickly devolving into a delicious deluge of wobbly wubs. The chops in the latter drop are surgical, and give it this trappy back and forth vibe that instantly gets your grooving. With an opening track of this quality, one is surely left immediately prepared to instantly rinse the rest in its entirety.
Coming in at the #2 spot on Brainstorm comes 'Lane Switch,' a spicy collab with Detre, a rising underground figure hailing from Michigan. From the first introduction of the vocals, you'll immediately feel the palpable gangster aesthetic, the desire to run the city in true mob fashion at the front of your imagination. Get this track a warning for speeding because it needs to chill out for a few seconds. The switch ups from crunchy, punchy bass to the dubstep equivalent of what a self-serve ice cream machine sounds like leave the listener in utter confusion, making them resort to wonky arm wiggles that quickly turn to nose elevated bass face grunges.
Next comes a piece Shaq would love the idea behind, with 'Dunk.' The drums right after the vocal sample "now let me throw it down" lead you up an absolute jam of a drop, and sound like quick, calculated between-the-leg dribbles to get around a defender. The spacing that comes right after is the ascension through the air as you jump as high as possible before slamming it home in proper backboard-quaking fashion. The flow is infectious and will have fans vigorously vibing to it, coming up with all sorts of alien dance moves to express their audible pleasure.
'Stuntin' comes in piping hot sitting at #4 on Brainstorm's tracklist, an uptempo wiggle-inducer of epic proportions. It's hard to feel like a gangster while busting out wacky dance moves, but you'll be toeing that line as aggressively as possible while listening to this piece. The layering and the drums create this fantastic ebb and flow of energy that excites your entire existence at a molecular level. It almost touches on a dnb/bass hybrid level, much to the enjoyment of all that rinse it.
'Suction Cup' rounds out this body of work, a deep, lush track to fittingly close a body of work with loads of depth. The vocal sample of "kill em rest in peace" greets you before the track hits you with a tsunami of low-end that will test any sub-woofer to its max capacity. Thick, swampy, and so grimy you'll need to hose off after rinsing, this piece continues the trend of fantastic sound design and ambiance curation.
Brainstorm is an all around fantastic body of work that features widely diverse offerings that are surely indicative of the range this swiftly rising creator is capable of. With palpable steps to hone-in a trademark sound and expand on his creative genius, Sully has made a big brain move throughout the entirety of the EP, and will leave fans with bated breath waiting for what's coming next. Check out the full EP for yourself below!