Subtronics Goes For The Dubstep Throne With 'Scream Saver' EP – FUXWITHIT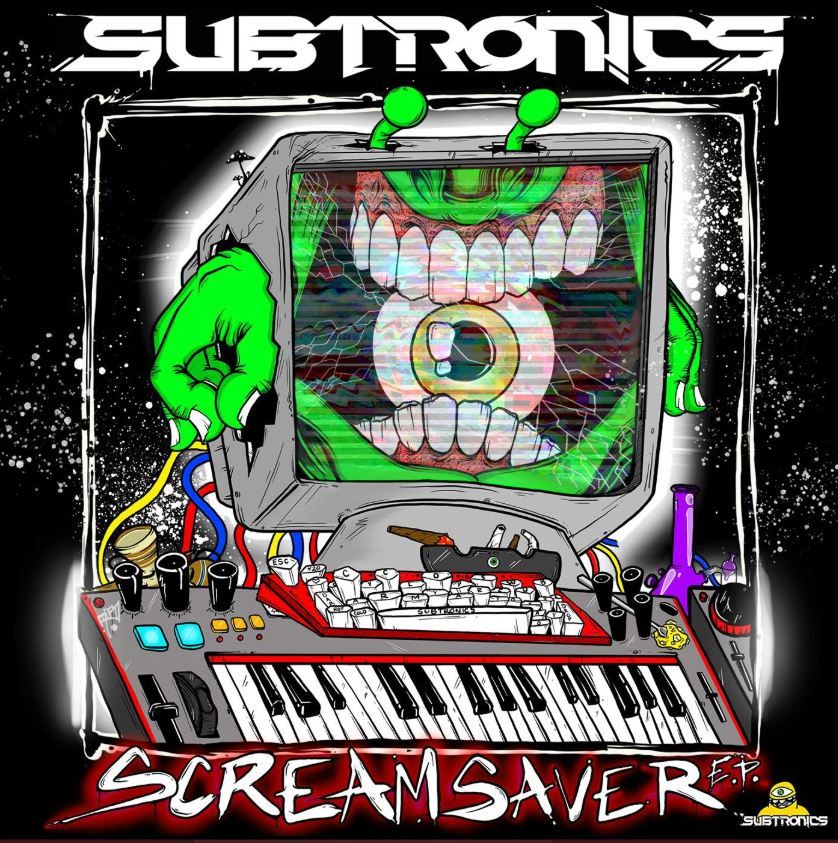 Few have risen the ranks as quickly and with as much support from the industry as Subtronics. The Philadelphia-based producer has seen an unparalleled rise to stardom over the last few years, in part due to his relentless outpour of innovative music as well as his ceaseless genuine interactions with his fans.
Building from the anticipation that was created with the release of Now That's What I Call Riddim Volume 5, Subtronics returns with his first project of the year to unleash a plethora of IDs that fans have been eagerly awaiting. The Scream Saver EP is arguably Subtronics at his best, staying true to his dubstep roots but pushing the inventiveness and liveliness of his sound to new heights. The collection's title track has been teased for months, and upon pressing play listeners will quickly understand why 'Scream Saver' always sends any unsuspecting crowd into a frenzy. The high-pitched lead in the drops are euphoric and complimented with a perfect dosage of underlying heaviness. 'Lullaby' follows, with Virus Syndicate driving the introduction before the talented producer does what he does best with robotic sounds and mean basses.
The highly-anticipated 'Discotek' with Akeos, who is having an incredible month of their own, comes next, and highlights both artists' skills in complimenting each other's strengths. Subtronics' quintessential samples add a comical touch to the track, while Akeos delivers on the menacing flow front. Finally, 'Blow Stuff Up' caps off the Scream Saver EP in full force, providing a strangely upbeat vibe that doesn't lack bass, bounce and brutality. Check out Subtronics' most impressive work to date.