Start Your Engines With QUIX & Juelz On 'Chicane' – FUXWITHIT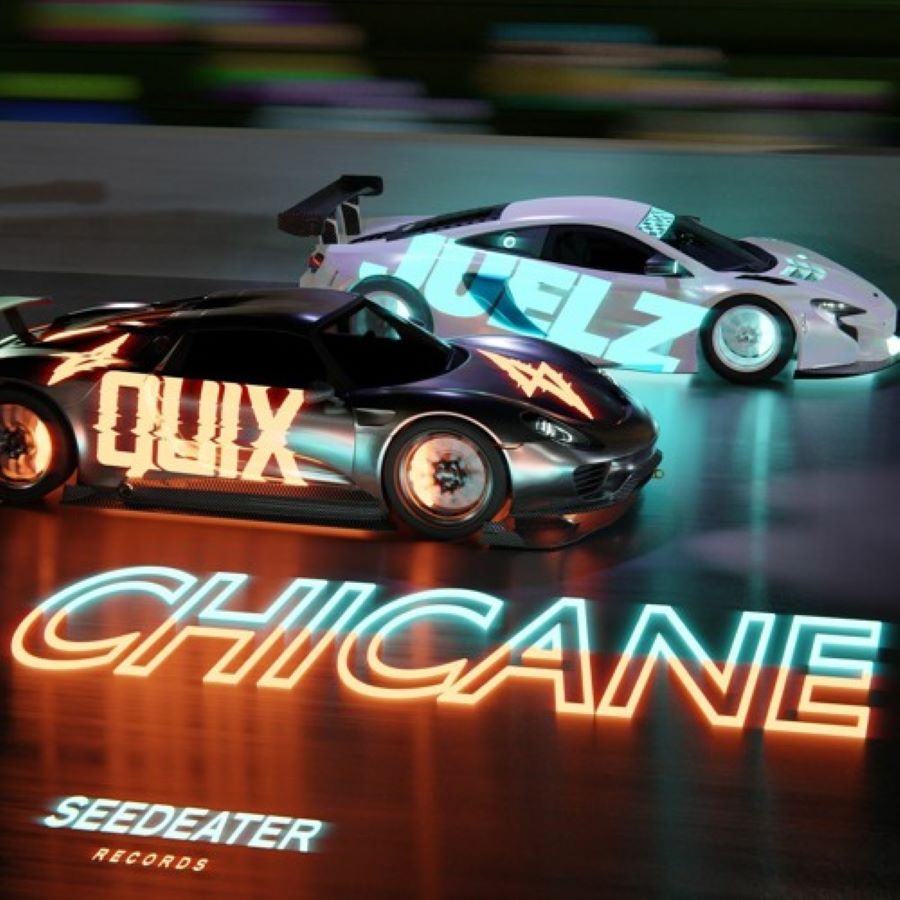 Veterans in the world of trap, QUIX and Juelz have combined efforts to release the eruptive 'Chicane.' Reaching into the career of QUIX, it was in 2017 when he showed up to North America from New Zealand for what was intended to be a 10 show tour that turned into a massive 42 show run. 2018 would prove to be the breakout year for him with the installation of his Illusions EP released via Dim Mak Records. Since then QUIX has continuously evolved with his progression in production and even taken on a new alias Tiger Drool, a collaborative duo with Vincent, as well as starting his new mix series the Quick Fix. In addition to QUIX solidifying his destiny in the realm of electronic music, his ally on this track Juelz has shown a relentless work ethic. Back in may he was accepted into the Sable Valley institution, which is the record label of trap kingpin himself RL Grime. With this acceptance we have witnessed the release of his 6-track EP High Octane as well as being included on the Sable Valley live stream. Combining the potency of these artists gives us the final product we have today known as 'Chicane' released via Seedeater Records.
A chicane is a serpentine curve in a road, added by design rather than dictated by geography. As the engine ignites and the racer awaits the green light, 'Chicane' rips off the starting line with unhinged leads and deranged drums. While the driver navigates the speedway, the first drops glides into a bouncy house vibe before reverting back to robust trap. Keeping the gas pedal all the way down, the end of this track guarantees a victory for all as we hear eclectic frequencies hurtle by. 'Chicane' is an exceptional display of the unorthodox trap creativity of QUIX merged with the armory of capabilities Juelz presents.