Slow Magic Gives You A Sonic Hug With 'Closer 2 U' – FUXWITHIT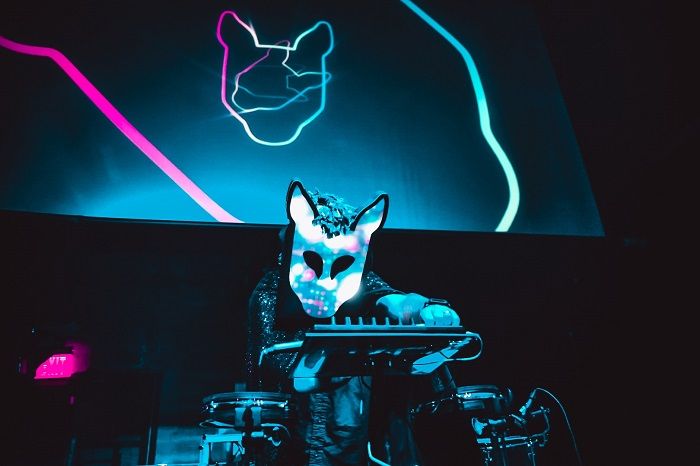 The state of the world is fairly grim right now. Whether it be something we see in the news on the television, individual economic turmoil, or the dissolving of personal relationships, it seems like every single person has something going on that's affecting them at the very core of their being. In times like these then, music plays an even more vital role in cementing the mental fabric of our society together. The oldie goldies remind us of the good times, allowing us to reminisce on moments that we allowed ourselves to be carefree, and forward-thinking sounds give us an instinctive rush of excitement at the direction music is going and the possibilities that lie in the future. The basis of this idea is hope, and a lust for a sense of balance and equilibrium, something that our favorite songs readily afford. Someone that can create masterful works in times of sheer uncertainty are true heroes of our communities, and champions of the people that support them throughout the world. One of those modern-day heroes is the mysterious Slow Magic, here on Earth to promote peace through positive vibrations. To continue this campaign of calming chords, he's brought us his latest healing work in the form of Closer 2 U, a gorgeous 4 track body of work that hits all the right notes for the current state of the world.
The journey of a thousand miles always starts 'Somewhere' right? Instantly setting the overall tone of Closer 2 U, 'Somewhere' is a majestic magic carpet ride through the sonic atmosphere curated by the genius that is Slow Magic. Handcrafted with the help of the Nashville based Woven in Hiatus, this piece creates a bubble of peace surrounding the immediate area of the listener, leaving them in a state of sheer tranquility and bliss. A perfect mental reset for the current state of the world, you can truly find a home 'Somewhere'.
Creating a magnetic attraction to whatever speaker system is bumping this fantastic work, the title track 'Closer 2 U', a collaboration with the vibey legend Manila Killa, allows you to let your guard down for the time being, stress and tension drifting away from your body like smoke from a fire. Utilizing enough energy to keep the listener firmly entranced, you'll be locked in its caressing clutches, much to your delight. An introspective, thought-provoking sonic thoroughfare that allows you to grapple with your demons in a controlled environment, 'Closer 2 U' affords stability in even the most rocky of times.
My personal favorite track on the EP, 'Heartbeat/Helicopter' brings memories of simpler times to the forefront of your mind. If this track was an emotion, it would be pure, uncut happiness. I'm left in a state of serene reminiscence, daydreaming of dancing in the woods with close friends and complete strangers, worries and fears problems for another time. Boasting the most amount of energy in Closer 2 U, audiences will be left moving and grooving to their heart's content, practically bursting at the seams with unbridled joy. Mischievous grins are the main item on the menu, with no telling what shenanigans are about to be afoot when this track is played.
Closing Closer 2 U in true proper fashion, 'Wild' transports you to much simpler times, eliciting the same feelings of comfort that were prevalent when you got tucked in by your parents when you were little. Drifting off into nothingness just as you became closer and closer to the all-encompassing darkness that is sleep, this track is a stark reminder that even in times of darkness, the light will always prevail in the end. Hope can seem like an exhausting set of mental gymnastics at times, but when you're given works like these, it truly does make life worth living. Sporting an inspirational melody that makes your heart sing like a solo from an opera singer, listeners will be grounded, escaping from their own personal hell and being told without words that it will all be alright again.
Originally having the title of It's the End of the World, But It's Ok, Slow Magic takes that idea and flips it on its head. Instead of attempting to find comfort in nothingness and the idea that the world is out of our control, we're instead met with a stark reminder that we are all we need. We will once again regain a sense of normalcy and stability, and if we are overwrought with fear and anxiety, we are reminded that we're all in this together. Music is such a communal force for the greater good, and that's exactly what we need right now. Slow Magic has contributed to mass societal healing with the release of Closer 2 U, and I strongly urge everyone to check it out for themselves below.