Spades & Vermyllion Team Up For Wonderfully Wobbly 'Coalesce' – FUXWITHIT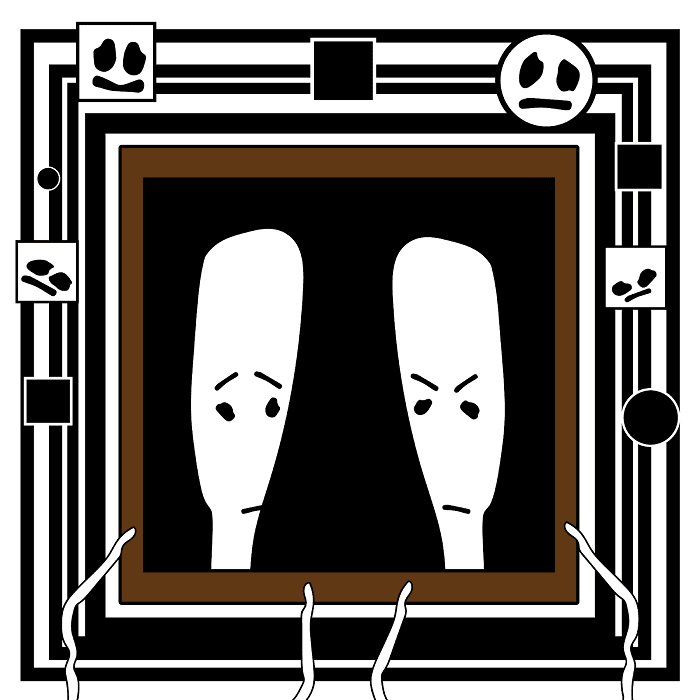 Chicago boys Spades and Vermyllion are no strangers to molding delicious audible delicacies. Showcasing keen attention to detail and next-level sound design, these two have been forces to be reckoned with individually for some time now, consistently staying true to their own unique individual sounds. Now, when times are dark and dreary, they've graced the world with a piece that, at its very foundation, is about bringing people together, something that is of the current utmost importance. This comes in the form of 'Coalesce', a wonderfully wobbly bass monstrosity out as part of the Spicy Bois' Would You Just Wook At It? collaborative April Fool's album.
Thick, addicting, and immaculately-crafted are all ways to describe one's favorite milkshake, but also extremely valid for 'Coalesce.' Sporting a devious, yet delightful vibe that makes one grin devilishly while getting in-tune with their inner gremlin, this piece will surely have people up and out of their seats faster than you can say "quarantine is over." Get your best gloves on, you'll be slapping the bass lines away in your best interpretation of an unhappy bee-keeper, flailing limbs at the forefront of the situation. The definition of "Coalesce" is "to come together to form one mass or whole", and that's exactly what the world needs right now. Music is such a powerful unifying force, bringing people of all race, ethnicity, and creed together for a communal experience. 'Coalesce' is a perfect sonic embodiment of this ideal, placing emphasis on fun and uniqueness, traits that are in current short supply in our world. Put this joyful little jawn on and get lost in the moment for a little while, check it out below!