PREMIERE: Krimer Showcases Quintessential Style In 'Crack' – FUXWITHIT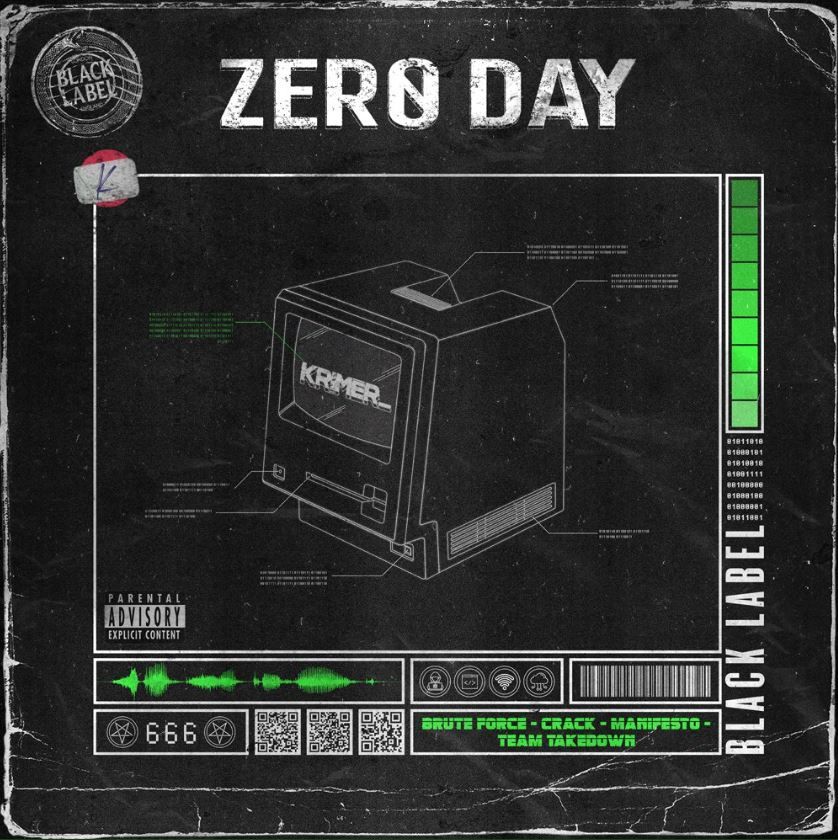 A resurgent force on Never Say Die and its Black Label imprint, Krimer has been a consistent heavy-hitter constantly carving his own unique path through the dubstep scene. Boasting a sound that is easily distinguishable yet that never grows old, the Montreal-based artist is the embodiment of remaining true to one's sound without ever getting stale. From timeless classics such as 'Got Dam!' alongside Spag Heddy to more recent bops such as his 'Fxck Around VIP,' it is evident that Krimer is a sound design master with several tricks up his sleeve.
This week, the seasoned veteran returns to Never Say Die: Black Label with the powerful Zero Day EP, and we are ecstatic to premiere 'Crack' ahead of the project's full release tomorrow. In simple terms, 'Crack' is quintessential Krimer. After a brief jolt of initial energy, the introduction grows calm before gradually picking up towards the true highlights of the track. A seamless transition into fury is one of Krimer's many strengths, and the changeover in 'Crack' is no exception. Gruelling growls, serrating synths and punchy percussion drive the dubstep insanity in the drops, inducing a whiplash for any unsuspecting soul. Repeating this recipe twice, Krimer has crafted a hit sure to infiltrate Twitch streams and living room sets around the world. Don't miss 'Crack' below.