Space Yacht Launches Label With CLB & Formula's 'Moving Forward' – FUXWITHIT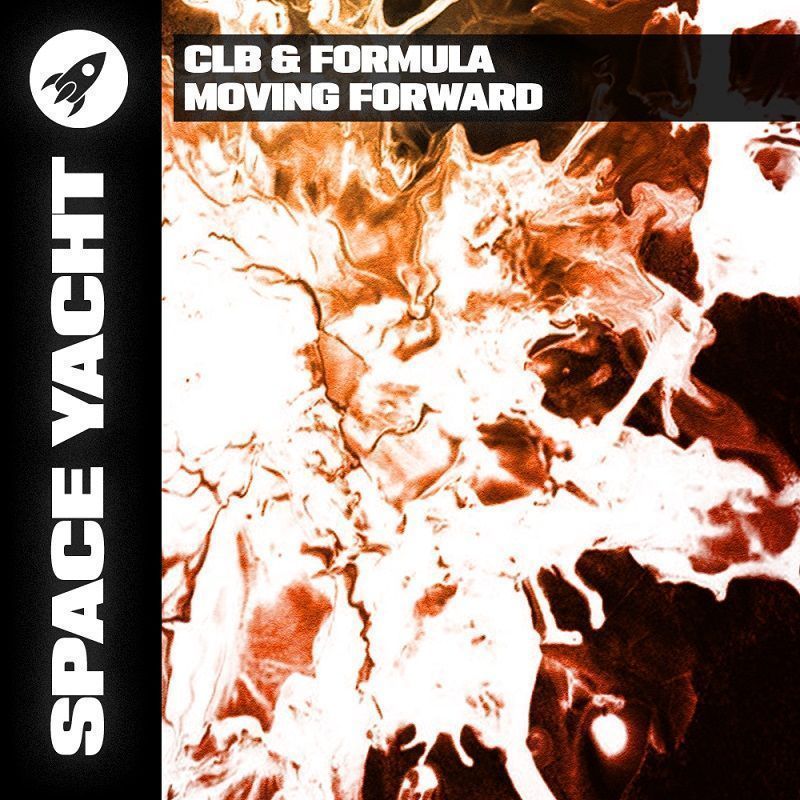 As 2020 nears its end, we recall the overwhelming fan-derived demand for a Drum & Bass revolution within the states. Although the genre's dramatic insurgency may appear far from reach, American gatekeepers are taking active steps towards a proper direction. With elite eyes following the sub culture's imminent growth of popularity, the U.S. electronic scene sheds brighter light onto the new wave of DnB up-and-comers with little room for exceptions.
Following the team's well-known approach to supporting fresh talent, the tastemakers at Space Yacht relax this week's growing tensions with the launching of their new record label. Staying true to the promise of a diverse focus on emerging creatives, the Los Angeles based label leads with an unexpected debut of Drum & Bass heat in the form of CLB and Formula's 'Moving Forward.'
Commencing a new addition to the Space Yacht identity, 'Moving Forward' undoubtedly sets the bar for what listeners should expect from the label in the future regarding technique and expertise. The initial release can prove itself monumental when developing or maintaining any project's tone, and some may say choosing 'Moving Forward' was a wise and well-calculated move. However, the curiosity remains: Why CLB and Formula?
Space Yacht co-founder, Henry, allows us into the team's decisive processes:
"In the five short years that we've done events at a global scale, we've always made room for the 'wild card' performance. Sometimes that manifested itself in the established artist that never had the courage to show off their full range. Sometimes it was the newcomer who just seemed like they had nowhere to go but up.
CLB was one of those artists we met on Twitter, and we kept in touch for years. We always felt like he executed his style of UK Bass and Drum & Bass elegantly as an American against the damning expectation that the U.S. is where things get bro-ified. CLB deals with none of that.
'Moving Forward' landed on our Tune Reactor show, and we were blown away. Part of it was the hook that came from the co-producer and lyricist, Formula. 'No matter how hard you try, you try to stay alive. You keep on moving forward' was spot on in terms of what we were feeling in 2020, yet timeless in that it describes something we all do every day and have done since the beginning of time–survive. Formula nailed it. We knew right away we wanted to work with this piece of art somehow, so we decided to launch our label with it."
The collaborative hitter holds to both artist's respective methods of design. Landing just under six minutes in duration, 'Moving Forward' sustains moving bass and sharpened melodies only tinged with a sentimental allure. The track introduces itself with a captivating vocal performance as relayed by UK native Formula and, perhaps, indicates one's positive emotional response to life's current state of madness.
CLB speaks upon the underlying foundations for the track and his working with co-writer Formula:
"So how it came together was really simple. Formula is one of my biggest inspirations as a producer and we've been making tunes for a long time now. 'Moving Forward' is his first time ever singing on a track, so I was blown away when I heard it for the first time. He sent me a rough sketch with the vocals and I took it apart, added the drums, rearranged it to flow, and that was it! The whole process took maybe three days total to complete. I really want him to sing more because his voice is fantastic."
If nothing else, 'Moving Forward' is a commendable execution of interchangeable styles, exhibiting two skillful artists' creative interpretations while representing the hidden potentials of American Drum & Bass. Regardless of whether or not the vocals serve as a direct response to the chaotic happenings of 2020, the newest Space Yacht release poses a bass-heavy, weighted reminder that all of us can continue 'Moving Forward.'