Slow Magic, Your Imaginary Friend, Releases 'Somewhere' ft. Woven in Hiatus – FUXWITHIT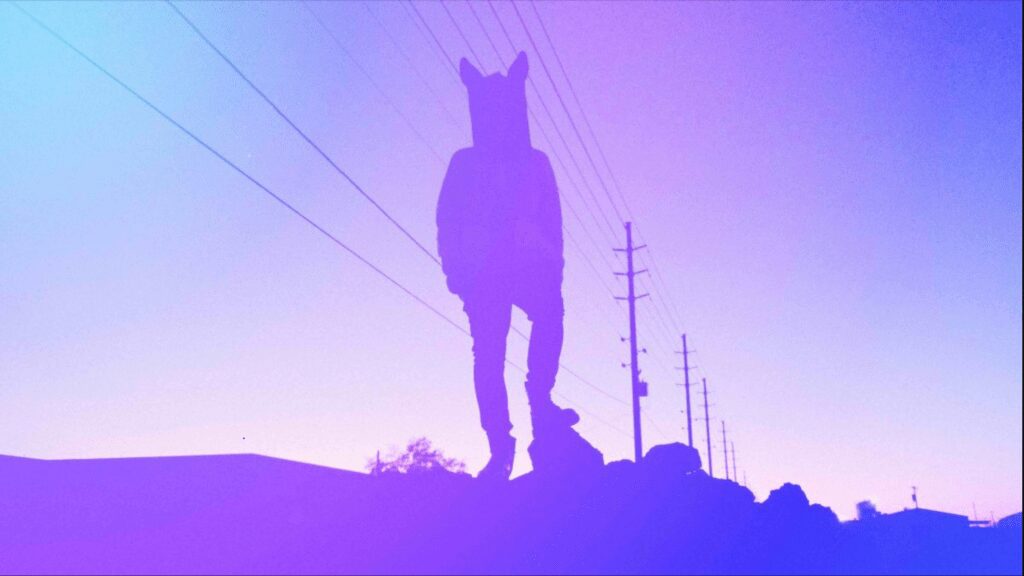 'Somewhere' was just released by the ever-ethereal and mysterious music producer and performer, Slow Magic.
After releasing 'Home' earlier this year, Slow Magic has followed up with a track that is easy to escape into with its plucky tempo, twinkling sound samples, and a percussion style that radiates warmth and positivity. Here's how the artist himself describes the process that brought the track together:
"Back when we were going on tour together, Joe (Shallou) sent me a work in progress of what this song started as. I thought it was a super great track and wanted to add my own touch. After the tour ended, we met up in LA and finished the song together. I'm super happy with how it turned out, especially the ending section, which makes me want to go run as fast as I can down a road and forget everything."
'Somewhere' opens with a trickle of shiny tones that feel innocent yet sultry. The steady tension builds in the background bass as the vocals lilt through the atmosphere that's forming. Then the lyrics, "Sway with me/ everything's alright" are both playful and soothing. When the beat settles, there is space for different sound samples to come out and play. This is definitely a song made to dance to, but not one that urges you. It is one of those tracks that you can't help but feel good listening too and is a testament to Slow Magic's true artistic ability to craft emotions and package them into musical experiences. It's a beautiful way to create unique, fun, and thought-provoking music.
Fans will likely be eager to hear more from Slow Magics upcoming EP Closer 2 U which features 'Somewhere' and 'Home'. Slow Magic shared his thought process behind the project and how he hopes it will be received during these tumultuous times in our world:"'Closer 2 U' represents the difficulties of distance and the importance of connection. I want this EP to encourage and inspire people to reach out to the ones they care about in a time where we are all feeling distant."
Check out 'Somewhere' below and keep an eye out for more meaningful music from Slow Magic.