Skrillex Teams Up With Lil Tecca And DJ Scheme on 'Selection' – FUXWITHIT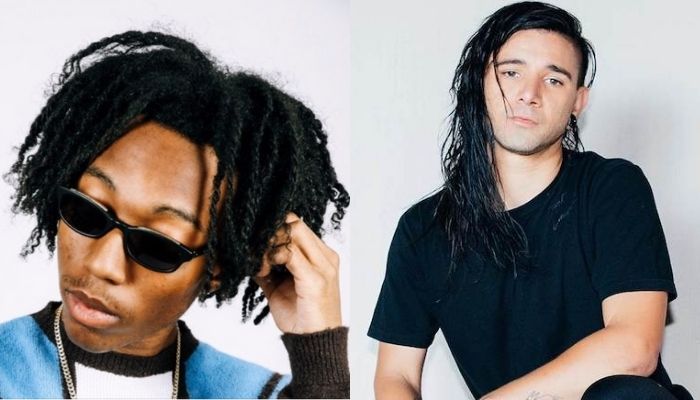 Electronic music guru, Sonny Moore (Skrillex) is back with new music! This time, he teamed up with Lil Tecca and DJ Scheme on a summer anthem. Their new track 'Selection' is out now on all streaming platforms. This piece is a part of Lil Tecca's brand new album, Virgo World. Skrillex is a spirit who can work with anyone. From collaborating with Justin Bieber, Ed Sheeran and more, there's no stopping the heavy hitter in fulfilling his vision to the fullest. And to see a pioneer and a rising star come together is inspiring and exciting.
Skrillex was first spotted with Lil Tecca in early July. Right after Ty Dolla $ign's 'Ego Death' dropped. And once the word got out, both fan bases went crazy with anticipation. Tapping into the hip-hop world can be challenging, but it was no problem for Skrillex. 'Selection' is one of a kind. It's a bouncy and fun journey for any music lover. Keeping the vision in tact for Lil Tecca, Skrillex went out of his way to create a beautiful piece to fit the project perfectly. Starting out with a light and playful melody, we can hear the organic combination of their styles. Right after, Lil Tecca jumps in to show everyone what he's made of. While serenading us, we hear a deep and soulful bass line created from Skrillex. The tones within the 808 are impactful and gentle to the ear. Keeping the listener invested and in love with both the vocal and beat. Every second holds a special feeling you won't want to end.
This is an instant banger. Being able to adapt to a song with this vibe shows you how skilled and flexible Skrillex is as an artist. Make sure to go support by streaming 'Selection' on Spotify, SoundCloud and more.