Shöckface & Mark Veins Deliver Yet Again With 'Resurrection'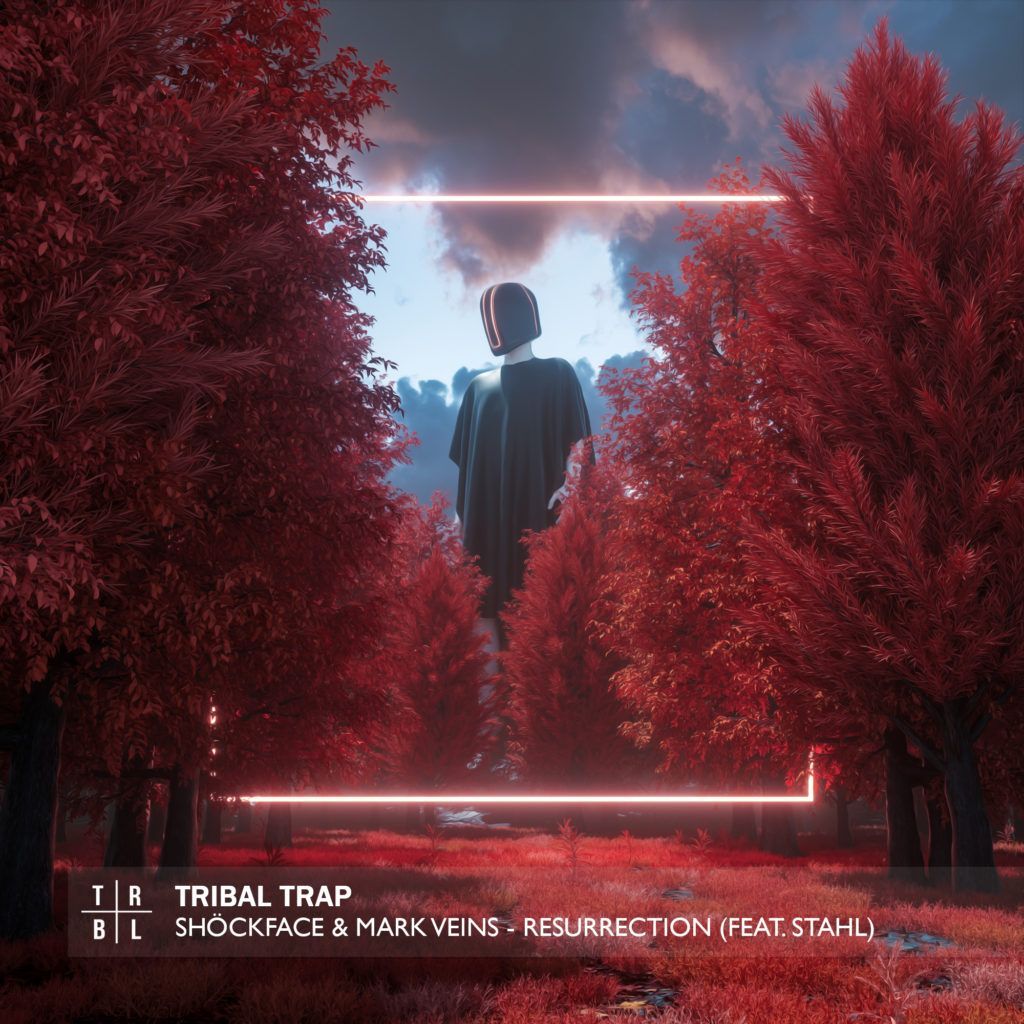 Over the past few years, one name that has consistently cut through the monotony of the vast amount of releases we see today is the Massachusetts native, Shöckface. We've come to love Shöckface for his uncompromising take on bass music. Through combining elements from dubstep to hip-hop, and pop, the rising star was created his own lane in which his releases thrive. No stranger to collaboration, Shöckface has worked with some equally as talented acts from a variety of areas of music, including one of our personal favorites 'im afraid to be sober' with pop singer/songwriter Lauren Martinez. This time the rising star returns to work with another familiar collaborator, Mark Veins, an eclectic multi-talented instrumentalist and producer with their single 'Resurrection' featuring vocals from STAHL.
Beginning with a spectral vocal chant with a menacing sub layered on top, 'Resurrection' soon proves its namesake when after this intro section we're lead into a palace of tribal percussion elements and risers before being truly 'Resurrected.' Finally, the full power of the record is unveiled with heavily distorted leads that play a much-welcome game of call and response with the various other vocal modulations and one-shots spread out through various breaks. The breakdown and intro share this theatrical feeling that perfectly cradles the remaining aggressive drop sections of the track, something that we have been absolutely loving from the Shöckface project. Check out the whole thing down below and grab the free download!