Scars Of Venus Artist Kelly Monrow Is Already Packed For 2023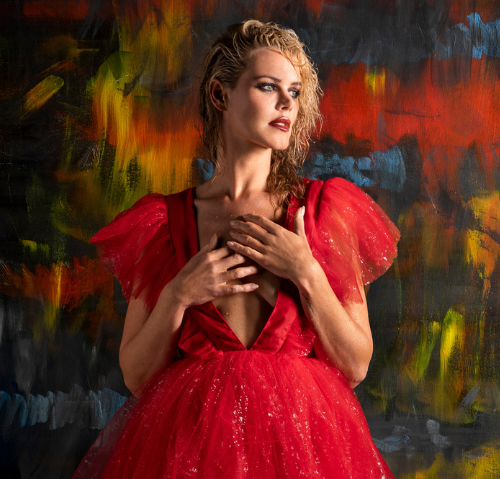 Actress, singer-songwriter, and performer, there's nothing this Texas-native can't do! Kelly Monrow, also known as Kelly Dowdle has had an amazing 2022, thanks to the release of her debut album Scars of Venus. It seems that 2023 will bring even more success to the multi-talented artist who has already won over the public with her grace, elegance, and talent.
Following "Wake Up," "Ain't Mine," "Jagged Heart" and "The Woman," Monrow hopes to drop the music video for "Wounds" in the very near future and plans to make a video for "Pain Turns To Love" as well. The gifted actress admits, "I love creating and producing and of course acting in all my videos so it's super exciting for me to make these music videos."
"They are like having two children and having to choose one," says Kelly, referring to her love for acting and making music. She explains, "All of the experience of my acting career has allowed me to sing and perform the way I do and now when I go back on screen to act, the singing has helped me with stage presence and being even more authentic in my approach."
She continues, "Art is art. I don't think when you are truly being creative there is a lane you ever need to stay in. Kelly Monrow is my stage now for singing because I wanted to create my own path within the music industry and it's a fun way for me to get out of my own way and be playful and creative through a different channel."
Having played key roles in popular series like Billions, Lucifer, and American Crime Story, Kelly reveals that she prefers films over TV and teases that she has a "feature film coming out in 2023, called Three Days Rising, starring Mickey Rourke, Peter Greene, Bo Dietl, Vincent Young."
Whether Monrow or Dowdle, Kelly excels in her art and continues to deliver the best in everything that she does. The all-around artist has great surprises in store for her fans, as she records new music and prepares for her upcoming live performances in 2023.
Listen to the full album here: