San Pacho Continues To Express His Passion For House Music With 'Amor'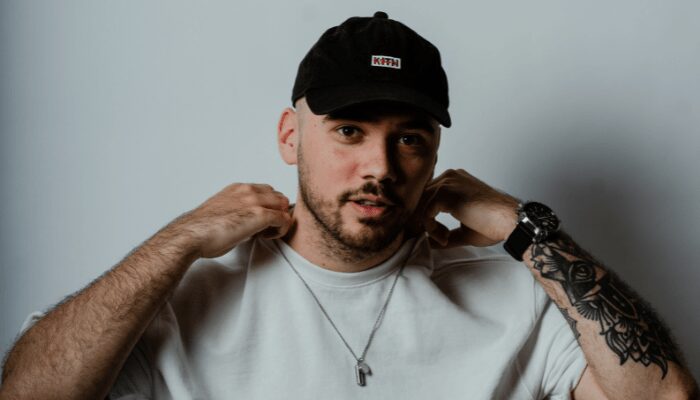 When the name San Pacho appears on the screen, you already know he is going to completely take over the dancefloor. Ensuring his ever-evolving house signatures ignite you with the utmost energy, San Pacho is always crafting his own wave in the music industry. Born and raised in Croatia, this talented artist has undeniably mastered his craft which is apparent in releases such as his bass-house collaboration with Matroda on 'La Pasion.' A certified club-ready tune indeed—one taste of San Pacho's groovy production style will keep you coming back for more. Now, infusing the perfect balance between Latin culture, house music, and bass interjection, San Pacho is expressing his passion for nightlife with 'Amor.' Warning: This track is highly addictive once bumped on the speakers!
Flowing directly into enticing vocals expressed in Spanish,  San Pacho lures us in by creating a euphoric atmosphere personified by an industrial backdrop. As he begins to shift levels with reverberating frequencies, guitar chord melodies, and seductive vocal samples, 'Amor' is the perfect name for the single as he reminds listeners why we fell in love with house music from the start. Bringing all the flavor and spice into this club-ready collaboration, he has provided us with the perfect house tune to get us prepared for festival season.
After 'La Pasion' ended up being a club and festival smash I wanted to make a follow-up that was similar, yet again ear and eye-catching. I sent the 'Amor' demo to Matroda and when he premiered it at EDC Las Vegas I knew it was a special one.

San pacho