Saint Miller Channels The Forces Of Nature With 'BRUK UP' – FUXWITHIT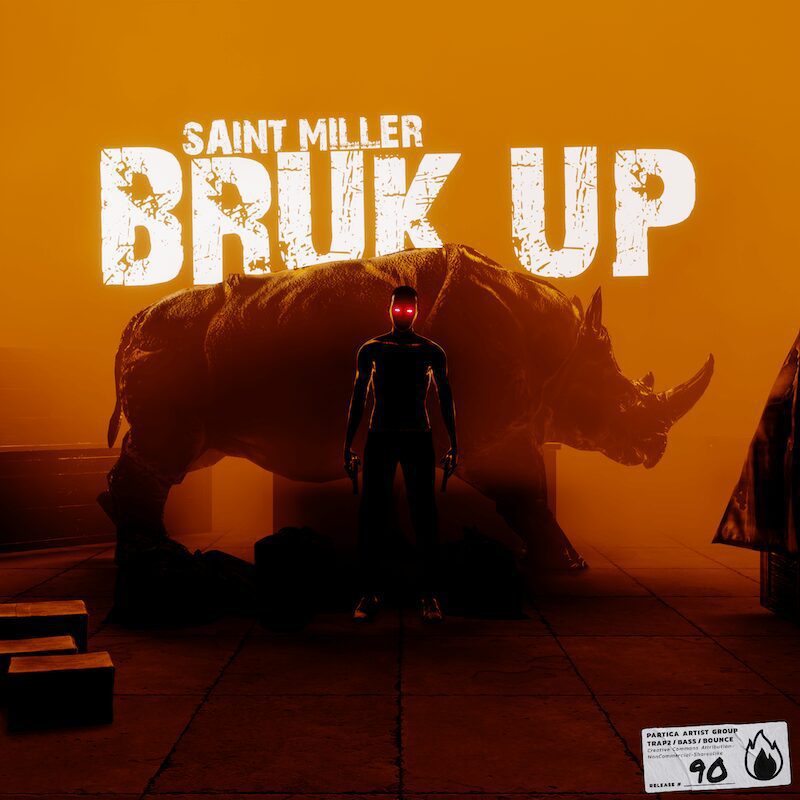 Making his iconic debut on Partica Artist Group, Saint Miller shares his newest piece, 'BRUK UP.' An absolute doomsday weapon. Fit to destroy anything in its path. Creating senses of empowerment and confidence using technology to its highest abilities. Ready for any dance floor around the world. Believe us when we say, you definitely don't want to sleep on this one.
The South Korean legend has been absolutely killing it within the underground. Using his hypnotic flows from the production world, he's created his own unique style through each and every one of his pieces. Completely taking you off guard from the rhythmic structures, overall arrangements, and monstrous sound molding. From deadly self-releases to teaming up with labels such as Above and Below, dumb collective. and more, you'll never know where he'll appear next due to his unpredictable nature of skill. And with this newest track, he's showcasing an evolution like no other. Honoring the Partica label as well as his golden vision.
'BRUK UP' is an instant atom bomb of gnarly sounds and rhythms. Ready to detonate and cause destruction. This work of art is filled with tons of high quality and priceless gems. From a delicate and calming beginning melody to a monumental chorus containing an intense 808, a spine-chilling lead, and more, you'll be instantly blown away by the variety of details throughout. Making you become truly addicted to his style and charismatic actions. Never getting old no matter how many times you play it out. You'll end up receiving the same amount of energy and passion. Making this some of his finest work to date. We're very excited to hear where he goes next. So for now, make sure to go support by streaming 'BRUK UP' via Partica Artist Group!