IMANU & The Caracal Project Demonstrate Undeniable Chemistry In 'Neiges / La Fournaise' – FUXWITHIT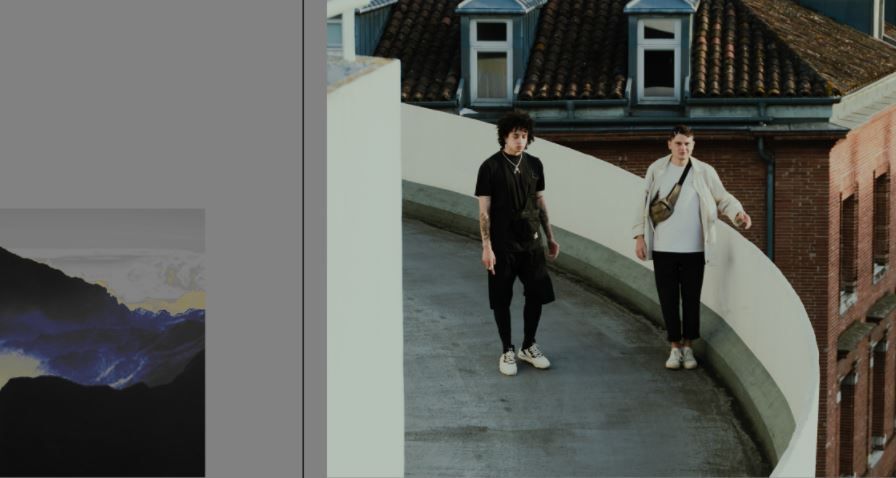 IMANU and The Caracal Project were undeniable personal favourites in 2021, contributing to many of my top played songs of the year. Individually, each artist has grown into a style that is shaping the sound of modern drum and bass, while displaying a versatility in genres such as dubstep and house that is truly unmatched. Their collaboration with Leotrix titled 'Gaspin 4 Air' that was released in November gave listeners a hint of their irrefutable chemistry, and now the pair of artists reunite for a dual single via Critical Music that sets the bar high for 2022.
'Neiges / La Fournaise' sees IMANU and The Caracal Project shine in a familiar light while simultaneously demonstrating their ability to push sonic boundaries. Regarding the song titles and theme behind the release, The Caracal Project states, "'Neiges' and 'La Fournaise' were named after the two volcanoes that gave birth to the island of 'La Réunion' which translates to 'The Meeting'. In facts, Jonathan (IMANU) was born in Saint-Denis, capital of the island, and spent his first years there. I also had the opportunity to spend some time on the island when I was 8, because I have family there. So we chose to theme the release around this, something that tied us together before we could know each other." Some would call it fate.
'Neiges' is an emotional cut that begins with an ethereal soundscape and lush textures before transitioning to a grittier sound near the thirty-five-second mark. A keen attention to detail from both makes 'Neiges' a beautifully conflicting track, as deep bass stabs are contrasted by angelic samples and an oddly soothing melody. The progression in energy is spine-chilling, with the second half showcasing the true genius of IMANU and The Caracal Project. In 'La Fournaise,' the producers tap josh pan for sinister vocals, layering them above their meticulous drum and bass production once again. Few can create such raw emotion with sound, but IMANU, The Caracal Project and josh pan have done so exquisitely while remaining true to their signature.
Don't miss the incredible 'Neiges / La Fournaise' below.