Rohaan Talks 2021 Achievements, Becoming A Full Time Artist, and His Brand New Yes Yes Podcast – FUXWITHIT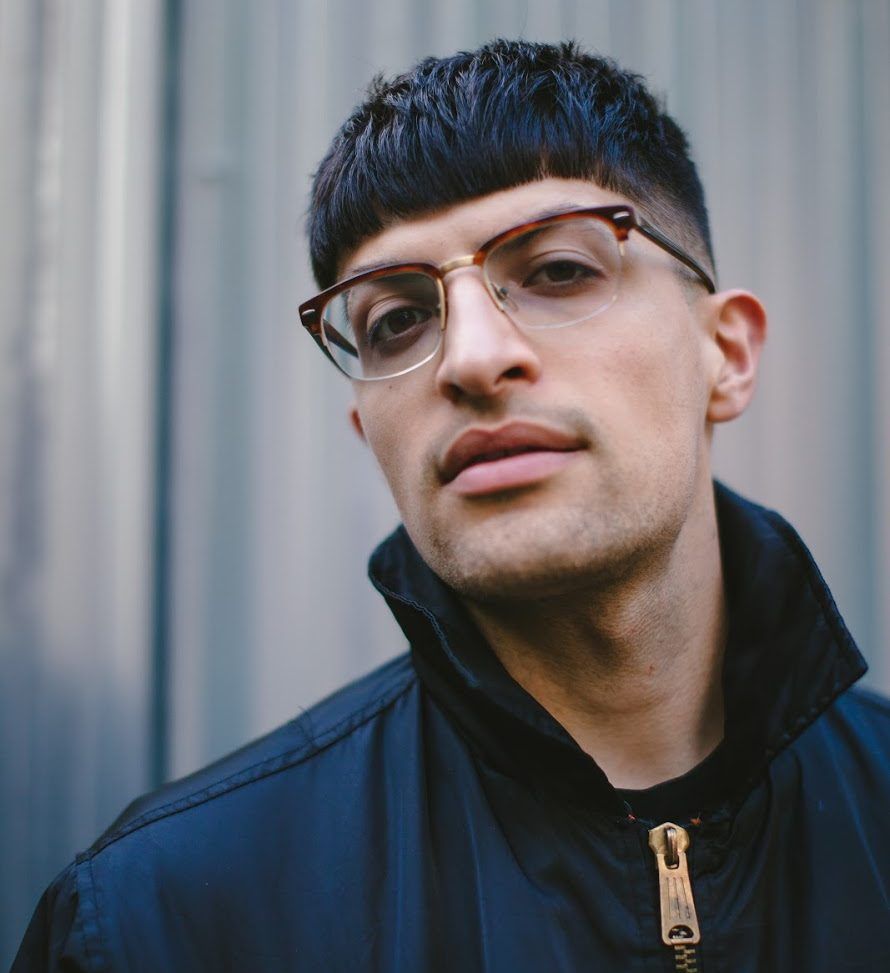 "I just left my position at my day-to-day job to pursue my music career full time!"
This is a sentence that never fails to put a huge smile on my face. Whenever I see an artist writing these words, I can't help but think the world has grown into a better place. With so much going on in the business side of the music world and, well, in the world in general, it's harder than ever to take this step. But recently, there've been several successful examples that keep me hopeful and optimistic. Of course, this sweet feeling tastes even better when I'm a big fan of the artist in question. In all likelihood, you've understood by now that I am a hardcore fan of Rohaan. So you can also easily imagine that when it was his turn to make the momentous announcement, I was on cloud nine. And I knew that I had to seal this memorable achievement with a brand new interview.
Especially after the incredible year he just had. The 2020/2021 biennium, despite being turned upside down multiple times by Covid-19, was a groundbreaking period for Rohaan which saw him reaching astonishing goals in every aspect of his musical career. He has published a remarkable number of tracks in the past 12 months alone, many of which have found a home on first-rate labels ranging from Sable Valley to bitbird, from Space Yacht to Pilot. In spite of the aforementioned pandemic, he also managed to spin the decks in several UK clubs, among which the iconic Ministry of Sound stands out. In short, 2021 was a remarkable year that laid the foundations for the crucial switch from "passion to profession." I couldn't resist getting into another conversation to discuss the career switch, his time during the pandemic, what the future holds for Rohaan and his team.
Read on for my interview with Rohaan, but if you're interested in seeing our role switched, be sure to watch the debut episode of his brand new "YES YES" podcast, out now exclusively on his Patreon.
I already hinted at some of your 2021 achievements, but there's still a lot of stuff I haven't mentioned. Can you make a comprehensive summary of all the amazing things that have happened to you in the past year?
Absolutely, man. What a year it was for my music. I released 20 tunes in the 12 months (including the Bleach Remixes). I was featured on UKF 3 times and a bunch of huge blogs from all around the world! DJ Times even added me to their top 5 artists to watch! I also played some crazy shows, from the Ministry of Sound main stage to my first headline show. Just really saw some serious momentum start to build in all aspects of my career. I feel I found my dancing shoes and everyone has started to see that. 
Looking back, I think it's safe to say that this crazy journey actually started with Bleach (which was released in April 2020). By doing some nerdy research on sites like Songstats, I found out that data pretty much confirm this take. 
Damn, that's crazy to see! Literally see it take off from that point hahah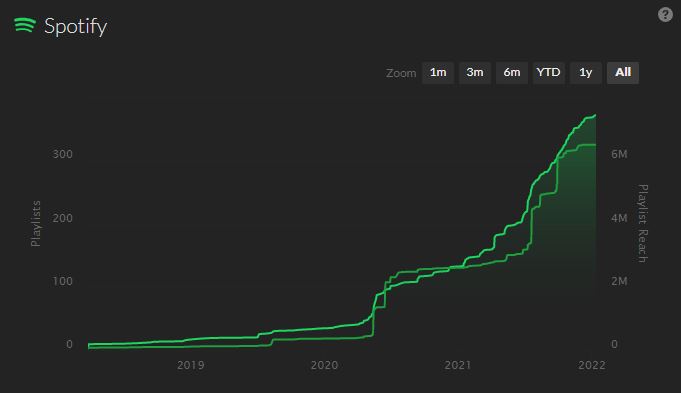 As you just told us, in 2021 you had some great shows. But going back to 2020 once more, how do you feel about the fact that in the year of your debut album you couldn't do live shows? Do you think the absence of shows has penalized you?
That's a great question, man. Honestly, I feel it was bittersweet. A blessing and a curse. Even though I couldn't capitalise on the release with shows, I was able to use all that new downtime to just work on more music and refine my sound. I feel it accelerated my 2021 by having so many dubs.
Back to the present. What's next? What's left on your bucket list now?
2021 was an amazing setup year, I was able to tick off every goal we (me and my manager) set. I now plan to start rolling out a much larger picture, a more refined 360° vision of the 'Rohaan' brand. Pushing my oval logo to the front and creating a much more involved community and following around the 'Rohaan' brand. Music, live shows, merch, teaching, giving away knowledge, creating limited runs of physical art pieces, etc. Also touring Asia, Europe, and USA. So all exciting things.  🙂
Other than being an artist, until not long ago you were also a marketing manager. What do you think about the evergreen marketing vs art controversy? More than once you have not disdained "stunts" while promoting your tracks (I still remember when you painted your face blue), how do you balance what you like to do and what you have to do. 
Another great question. Honestly, 95% of the time it is my idea and something I'd like to do. I have a lot of fun making 'content' and it allows my music to reach a much larger audience for such little cost. The blue face stunt for my Eiffel 65 remix was so funny to do. 20 mins before I was set to publish the post, I grabbed my girlfriend Ava and got her to paint my face blue. I then used the pot we washed the paintbrush with as a 'drink' to make it look like I was drinking blue also. I feel that interesting and left-field marketing is a huge aspect of my brand, and I love doing it. 
You're now a full-time musician and it looks like you're setting up quite a lot of new interesting stuff around the Rohaan project: New studio, new Patreon, a lot of new content in the way. How can your followers and fans now interact and get involved with you? 
My Discord is just about to hit 300 members in under 3 weeks which is crazy! That's a great place to interact and get involved with the community. I just did a beat challenge competition for all of the Discord members, the winners got samples packs + a VST. My Patreon is also a great place to get an in-depth insight into my production techniques + monthly content, samples & Serum presets. Also, a lovely way to support me as an artist. 
What are the most important lessons you've learned during these years that you'd tell to an upcoming artist? 
Follow your instinct, keep your blinkers on and focus on your own path as what you want is what's important at the end of the day. Stick notes on your wall with monthly/yearly goals. Goal setting is what keeps me on track. 
You just debuted your YES YES podcast where I had the pleasure to be the very first guest. Tell our readers how you got this idea and what are your plans. 
To allow people in and around the music industry to have a platform and a safe space to speak about what they are most passionate about and spread their knowledge. I have some amazing artists, huge record label owners, and even club owners lined up. Also, it's quite fun! 
Required question these days. Do you have NFTs plans in the near future?
Hahaha. I actually do. I already have my first few editions of Purity out now on MintSongs. I'm also about to launch a whole new collection on there and another huge platform, so keep an eye out for that! Some future NFT's of mine will also have extra perks, like sample packs, attached to them.