PREMIERE: Xotix Unearth Buried Treasure With 'Diamonds' – FUXWITHIT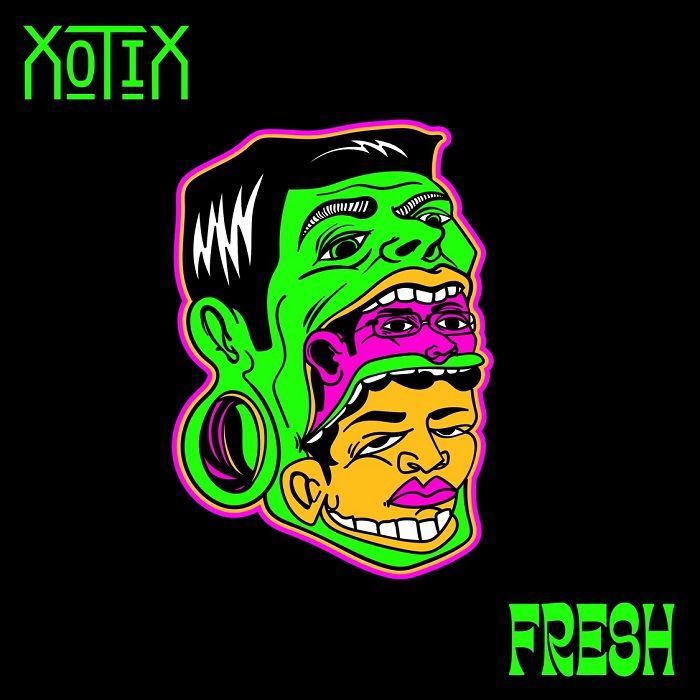 A trio of truly titanic quality, the Xotix boys emphatically made the best out of their time in quarantine. Bursting forth onto the scene just a little over a year ago, they've made veritable tsunamis of waves around the community with their emphatic style and energy contained in their unique take on west coast bass music. They first caught our eyes (ears?) with 'Slap!' a luscious hybrid banger with scintillating style and tasty tenacity. Once we heard 'Outer Space' though, we were fully sold on this group, as their production prowess was more than abundantly clear. We had the great privilege of premiering their collaboration 'Rabbit Hole' with the don Secret Recipe on Bassrush just a few months ago, much to the delight of all our readers. Now, they're back at it once again with the 'Diamonds,' the debut single from their upcoming Fresh EP, and we're proud to premiere it for your listening pleasure right here on FUXWITHIT.
'Diamonds' is what happens when computers become sentient and artificial intelligence takes over the world. What's the meaning of life at that point? Can machines feel? What makes them tick? One such machine uncovers the joys of bombastic beep boop noise and finds glistening 'Diamonds.' What happens next is nothing short of miraculous, as it finds joy in life through the sacred air wiggles that contort human bodies in all sorts of interesting ways. Ludicrous panning from the very opening continues throughout, creating an intense sense of space and delicious 360 sound that tickles the eardrums ever-so-daintily like a feather. The bass lines are robust, the melodies are rich, and the layering is superb. Dense low-end trades hands with crispy clean synths, making an end product that's a divine dish suitable for any audio dining establishment. The Xotix boys have once again proven they can play with the best of them and you should definitely keep a keen eye out for the rest of the Fresh EP dropping May 7th. Check out 'Diamonds' for yourself below!