Guest Mix + Interview – Dumb Collective – FUXWITHIT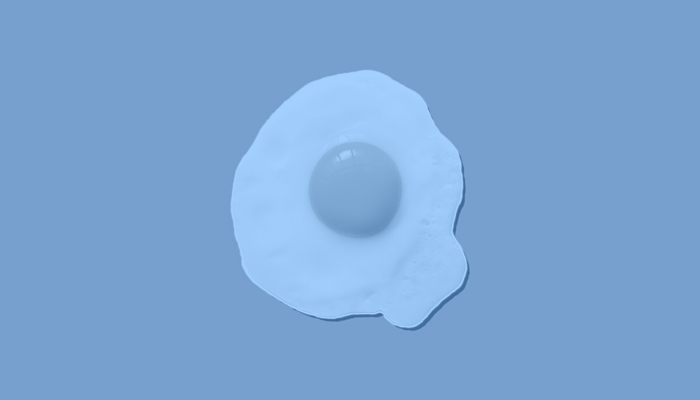 Trap fans rejoice because boy oh boy do we have a whale-sized treat for you today! If you're as stuck in the underground as our team is, then you're familiar with the prevalence and absurd quality of SoundCloud trap, and its epic legacy throughout the past decade. One of the fastest blossoming groups to come out of the current ecosystem is Dumb Collective, dishing up only DUMB lit, DUMB heavy, and DUMBfounding productions. Spearheaded by the likes of Yojas, Bd Hbt, LYNY, and ESP.R., they've accumulated quite the impressive roster of forward-thinking blapper-makers, decimating eardrums and causing hips to stir and shake until they snap at their foundation. Overt hip-hop overtones mixed with crispy clean production and a palpable air of "we don't give a flying fuck, we're just having fun and making beats," makes this one of the most exciting brands stirring in the underbelly of the scene. We had to dig deeper into their mindset and the direction they want to steer their ship, so we tapped them for the 152nd installment of our guest mix + interview series. You can expect loads of unreleased heaters, saucy vocals, and an all-around good time. Check out the full interview and guest mix for yourself below!
Your collective is based around tracks that are less than 2 minutes long. How did you guys come up with that particular length, and what made you want to highlight shorter productions?
People's attention spans are very short. We just want to catch attention immediately. A lot of people have the tendency to just skip to the meat and bones of the song anyway. With dumb, click play on any track and you're already there.
You have quite the impressive roster size already with 15 total artists confirmed! How did you decide on that particular assortment of names?
They're mainly familiar faces in the trap scene from other labels like sus collective and Partica, and then we've discovered some mad talented artists from our submissions like Kazantzakis.
What's the main ethos behind Dumb Collective? 
We are just an eclectic group of producers that have a specific taste in "dumb music". Our product is not meant to be taken seriously. It's meant to show that you shouldn't care about the certain "standard" of which you think you need to uphold. We don't care whether you enjoy our content or not because at the end of the day, we're just having a good time and we hope you are too.
What impact do you aim to have on the trap scene and the electronic dance music community as a whole?
I wish for it to be an established and credible music label and brand most of all. We are moving at a slow pace but still working hard. Anything could happen! It would be a dream if Dumb was recognized enough to have bigger name releases like someone Mr. Carmack. A place where any artists can share their fun dumb little snippet beat that they would never release.
What do you believe are the most important aspects of growing a successful label/collective?
I'd have to say being organized. We really started to grow once we had a more consistent release schedule and social media engagement. Also the community is a huge part of it as well, we wouldn't be here without the support of our friends. 
Any plans to eventually have Dumb Collective takeovers on the festival circuit?
ESP.R: I will be shotgunning white claws with the dumb collective crew backstage at a festival one day. Best believe it. 
Yojas. – Yes yes yes. We have a very solid group of individuals that are more than likely playing shows together in the near future. As for a dumb collective takeover. WE ARE OPEN FOR BOOKINGS. PLEASE BOOK US.
Where do you see Dumb Collective going from here?
We're just here fuck around at the end of the day. If dumb collective pops off, it will be amazing. If it doesn't, we had a great time. We are all succeeding individually so I can only believe we will become more powerful. 
What's the thing you've missed the most about live music?
I really just miss being in the crowd with a group of friends. Nothing really beats the vibe of being amongst a giant crowd of people and vibing to the music. Feels like nothing else matters but that moment.
How do you successfully balance the need for creation to be fun and enjoyable, while simultaneously dealing with the pressure of consistently releasing?
That's a hard question to answer. Being consistent with releases is crucial for relevancy's sake but constantly grinding and forcing out music isn't always the best route. Sometimes you need a mental break and come back once you're inspired again. This game is all ups and down but I promise you you will always come back up.
You gave us one hell of a guest mix today! Can you clue us into how it all came together, and what you all were trying to showcase?
New tracks from all of us. Couple new dumb tracks. Hope y'all enjoyed!!!
Tracklist:
BoyBap – Voyage
Dabow, godspeed & cm. – Ventolin
Mohawk Johnson & TYGKO – NEW PENGUIN
ql1x – ID
aviate – london
Lyny & Hangsty – ID
episcool & camoufly – jawbreaker
vxrt & church – D's
ql1x – dook (The Goons)
Salla – cook it up
Goldscrolls – ID
PLAIN – HIVE
yojas – id
yojas & we rose – rich.
yojas – brrt
eptic – the end (breaux edit)
kazantzaki – breathing
louisjayxx – pop like
yojas – id
yojas – flank the op w/ We rose
myrid – id
dumbcollective – eggs.
camoufly- beats steady knockin remix
fly & mirror maze – singularity
Skrillex – fuji opener (LOWKEY & GLITCHA remix)
anti. – gate
>KRISCHVN – shiny fuk
YØUNGBLØØD – ID
msft & bd hbt – test
we rose – taser
bd hbt & leet – the big festival banger (bd hbt VIP)
CHOMPPA – Flabbergast w/ CVPTVGON
GAWM & runnit – break em
>KRISCHVN – second baked
P A T H – Broken sword
bd hbt – ID