PREMIERE: Saka Sends Your Soul Into 'Exile' With His Latest – FUXWITHIT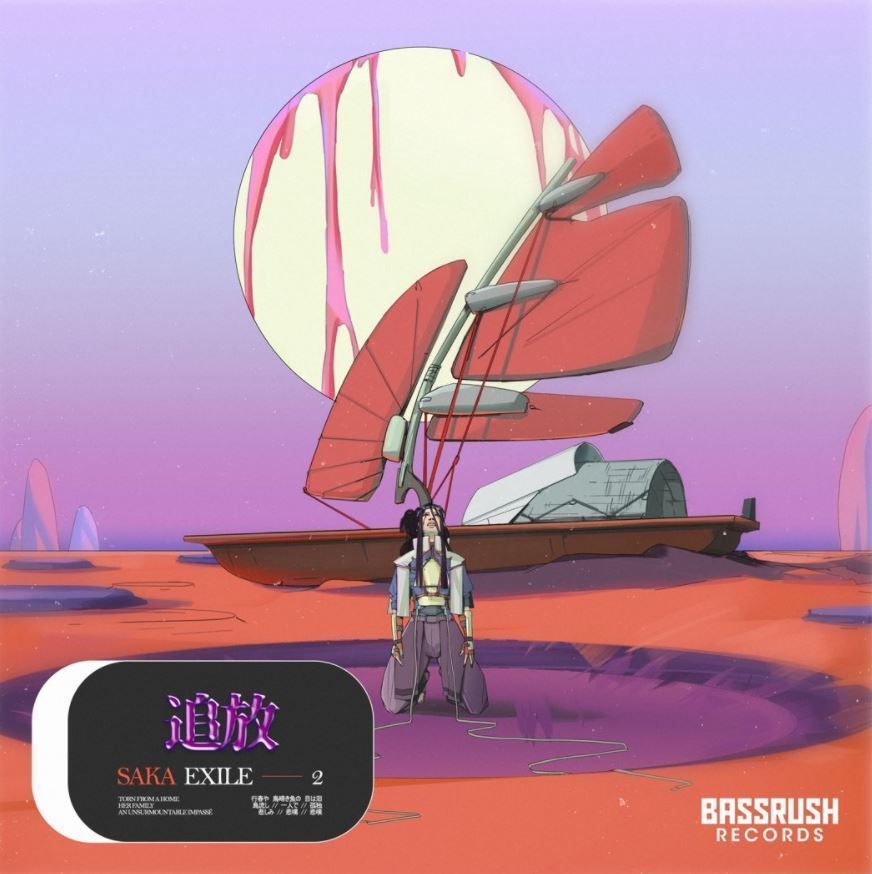 Saka has come a long way since he first landed on our radar more than two years ago. Following the producer's journey has been nothing short of incredible and we've been watching it from the start – from premiering a couple of tracks that are no longer on his SoundCloud, to hosting a guest mix and interview last year. Now, the talented LA-based artist adds a new, highly-impressive check-mark to his list of accomplishments – his debut EP titled Slipstream, out via the coveted Bassrush tomorrow. Ahead of its full release, we have the exclusive honour of showcasing 'Exile,' the third piece of the six-track puzzle.
The Slipstream EP showcases a fresh side to Saka's creative insights, from the music itself to how the concept of the project was created. Saka tells us, "I story-boarded this whole thing before writing it, a method that I was put onto by Hudson Lee and Frequent. Essentially, I had a few images and a story in mind from the start, and I designed sounds and bass patches around how I envisioned these images sonically."
Despite being the third track that fans will hear from the project, 'Exile' is actually the second piece of Saka's narrative, which you will eventually be able to read in full on his Twitter. The track itself is everything listeners have grown to love about Saka; eerie soundscapes, rugged bass and otherworldly flow. Hard to categorize into a specific genre due to its innate uniqueness, 'Exile' is sure to please a wide array of trap and bass fans, as Saka demonstrates another level to the seemingly limitless tricks up his sleeve.
"I'm excited because this is my best work so far. My music is an amalgamation of all the things I love," Saka adds about the Slipstream EP. Stay tuned for the full project tomorrow and until then, enjoy 'Exile' below.