PREMIERE: Nazaar Welcomes You To His Consciousness-Eviscerating 'Frequency Simulation' – FUXWITHIT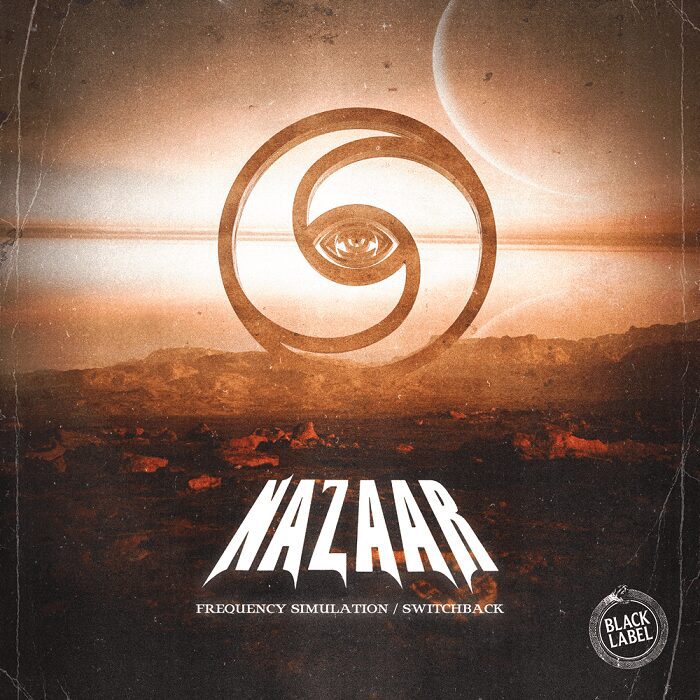 For fans of only the heaviest of diabolical audio arrangements, Las Cruces, New Mexico's Nazaar is practically a household name. With the first release on his SoundCloud being only 2 short years ago, the rate at which he's grown has been absolutely astounding, but wholly deserved. Showcasing a veteran sound that goes well-beyond his years, he's proven time and time again that he can hang with the brightest in the entire industry. With his releases finding homes on esteemed labels like Never Say Die and Bassrush, and gaining support from the biggest dubstep dons to ever step onto a stage, his music has touched the ears of millions at this point, much to everyone's sheer delight. Now, with his latest dastardly release 'Frequency Simulation', out on Never Say Die Black Label, he aims to turn the chaotic RNG in this reality up to 11.
Setting the tone from the get-go with sounds reminiscent of an all-powerful artificial intelligence overlord, you're instantly trapped in the clutches of this 'Frequency Simulation'. If there was any indication that this being was capable of anything but complete malevolence, that's quickly thrown square out the window as you're viciously wrecked by the monstrosity that is the first drop. Deviously debilitating in all facets, this is one track that hits clear below the belt. Utilizing bone-shattering drums and absolutely ludicrous bass lines, listeners are left battered, their supposed virtual wonderland now a complete digital disaster. With some of the consistently highest levels of ferocity in all the game, Nazaar's 'Frequency Simulation' continues this unrelenting trend of maniacal audible debauchery. Check it out for yourself below!