PREMIERE: Rekindle Your Senses With 'Thermogenesis' By Lucas the Flow – FUXWITHIT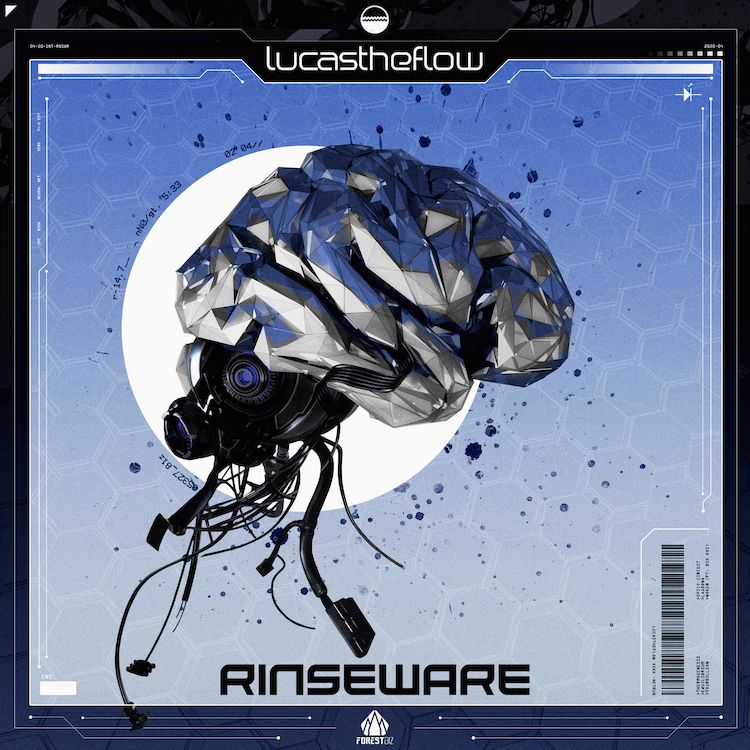 Born to musical roots, West Virginia-native Lucas Imbrogno McKeown first sharpened his creative edge through music lessons and the early adoption of the guitar as a child. Guided by the inspiration of his father, McKeown was prompted to broaden the scope of his musical journey with more modern practices, which gave birth to the production alias Lucas the Flow.
Although the diverse soundscapes and variety of audible preferences released within the discography of Lucas the Flow span the better portion of a decade, his recent signing to UK-based label Forest Biz for the unveiling of his Rinseware EP is only a further indication of McKeown's future trajectory as an artist.
"I love creating a variety of electronic & experimental music to take listeners along on a journey," McKeown shares regarding his own interpersonal motivation. "This EP is intended to be a 'rinse' of the mind, so to speak, where the listening experience cycles through different elemental states from start to finish," he reflects upon the overarching ideology that guided his vision for the Rinseware EP.
'Thermogenesis' was conceptualized as the initiation sequence for the Rinseware EP as a whole. Crafted with the concept of heat production in mind, the track features stunning progressive energy that imitates the process by which an organism or human-being might create heat internally. Situated as the bass-pervade, drop-oriented addition to the project, 'Thermogenesis' combines industrial and experimental elements with a captivating melodic backdrop, which adds a layered complexity within the listening experience.
Get your first taste of the Rinseware EP from Lucas the Flow with 'Thermogenesis' below, and be sure to keep an eye out for the full project release via Forest Biz on May 1st!