PREMIERE: OAKK Teases Upcoming 'WAARP' EP With Incredible Title Track – FUXWITHIT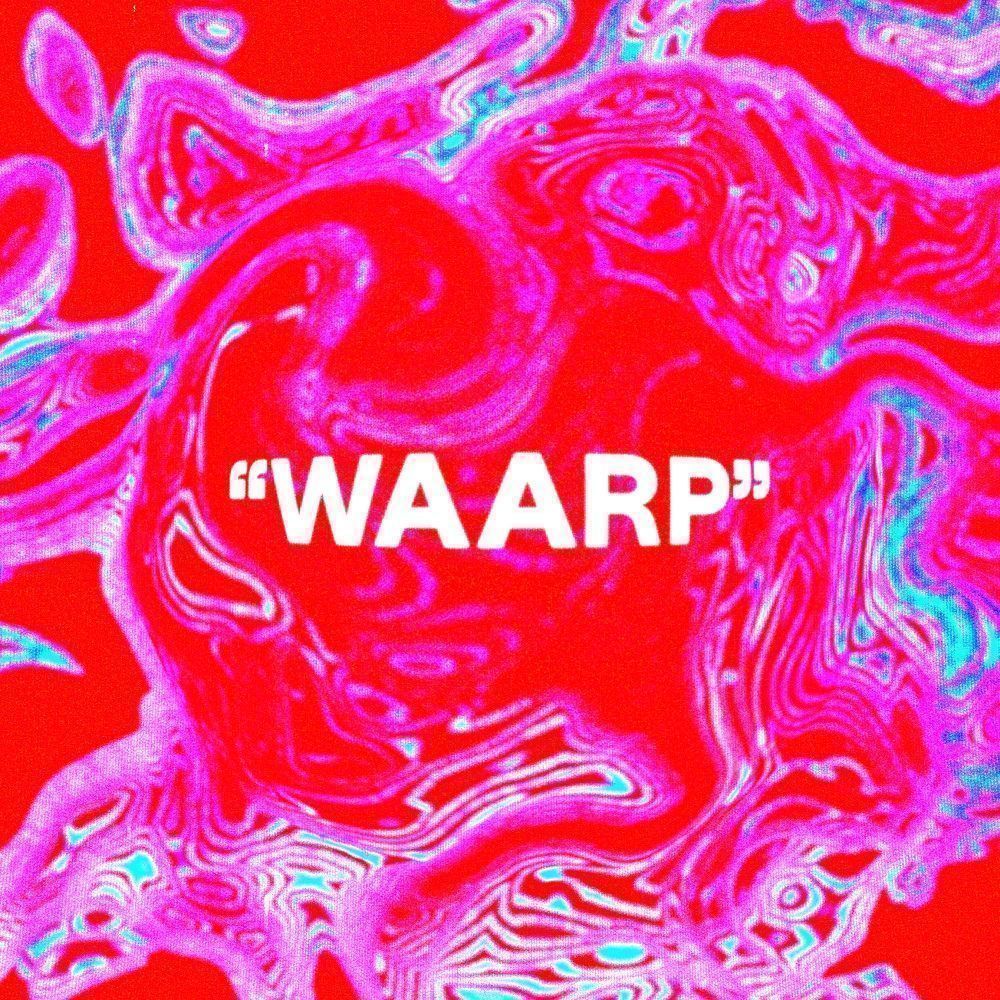 OAKK is having quite the 2020. In the last 12 months he's unleashed multiple EPs including the exceptional ONE, dropped off a FUXWITHIT Guest Mix and released a grip of remixes & edits. He also moved from Canada to Spain in the middle of a pandemic. As if that all wasn't enough, OAKK is gearing up to end the year with bang and a new EP, the fittingly titled WAARP. The six track offering is slated for December 11th but we have the distinct pleasure of giving fans a sample of what's to come with the premiere of the title track today.
'WAARP' is quintessential OAKK; fusing mind-bending leads with pounding percussion and powerful bass. The opening sees evocative "woop!" vocal samples punctuating the luring soundscape to forewarn listeners of the madness that's assured to ensue. The drops hit like Mike Tyson body blows with a constant sense of evolution. At face value 'WAARP' is yet another bass banger from the exceptionally talented producer but the progression throughout is what makes it special. Whether it's adding pitched vocal tones, sprinkling in layers of filth, or stripping back elements to make the track even more impactful, this one never stagnates. OAKK is quickly becoming one of the most consistent and exciting producers in the trap and bass arena and 'WAARP' is another strong reminder of this fact.
We caught up with OAKK for a quick interview to learn more about what it's like to move across the world in the midst of a pandemic, get some insight into the upcoming EP and his workflow. Stream 'WAARP' below and be sure to check out our conversation.
You moved to Spain this year amidst a pandemic. What was that experience like? Did you write this EP there? How has the change impacted your music and life?
Stressful… but really, I don't recommend it, but I also kinda do! It was such a challenge, but just like any challenge it proved to be so rewarding in the end. Between the visa process, travel, finding an apartment all in a new language, it has been an experience I'll remember forever, for good and bad reasons. Major props to my partner Carissa, I couldn't have done it without her holding it down for us. We'd be living in a shoebox with rats, no running water and some random guy living there too for some reason if it were left to me.
I wrote half the tracks almost a year ago, and three of the tunes I wrote in my deconstructed studio in my living room in Madrid. It's actually quite sad, but again, the challenge is welcome! 
I mean, it's a huge culture shock coming from Canada to Spain, it's way different than travelling to a foreign country because I'm not just here for a couple weeks and going home, I'm really here… for a while. So it's been a big adjustment the first month or two, but I'm starting to get the hang of it and my Spanish is getting "ok." Any time I feel homesick I just look at the weather in Canada, and I'm good. 
Musically speaking, I've been writing a lot more music that's not necessarily geared towards the dance floor. I've started a new side project that I'll hopefully start releasing music under soon, more pop/hip hop styles of production with me trying to sing. TRYING! When I was first planning to move here I was really looking forward to involving myself in the music scene here, and soaking up what the night-life has to offer all over Europe, which I think would really affect my music in a profound way. But right now that's obviously not happening. Hopefully soon! 
What inspired the title of the track? Why two A's? 
So the only piece of gear I was able to fit in my bag moving here was my Korg Minilogue xd, which I love, it's such a beast for its size and price (shameless plug sponsor me Korg!!!). There was a synth patch that I was messing around with one day on it called "Waard" or something and I liked the way it read with the two A's. I was also trying to come up with a name for the EP so I started calling it "Waarp" tentatively because Waarp is way cooler than Waard. The EP actually wasn't going to include the title track because I hadn't made it yet. 
The tracks also have that sense of really manipulating sound, lots of distortion, and very electric – so WAARP just stuck and started to make sense. It also gave me a lot of ideas when it came to the visual identity for the project and the more I started drawing sketches for the artwork and seeing the word everywhere I was like ok I like this. 
So I actually made a 16 bar loop that eventually became the full track after I made the artwork and basically tried making a soundtrack to what I thought "WAARP" had to sound like. It was interesting because I had a visual already and kind of a feeling I was basing my production off of, I was working backwards in a way. Anyways, I fleshed out the rest of the arrangement that day and then I added the middle section the next day and it was done. 
If 'WAARP' was a painting. What would it look like?
It would look like the cover art (*laughs cheekily**sips cognac*)
No, but I think if it was a painting it'd be just layers of colour poured on top of each other, you know like those paintings people who can't really paint make, but they still really do look tight so I don't blame them. But then cut it up with a circular saw into a thousand pieces and have a child try and put it back together and that's what the painting would be.
The file you sent me is labelled 'WAARP v13.' What went into the previous versions? How did you know this one was the final? 
I just checked and the final before sending it for mastering was actually "v19". Usually v10-20 is pretty normal for me, the versions before were just the initial 16-32 bar loop idea, and then slowly adding more and more to the arrangement. The higher numbers are usually when I'm mixing down because I'll keep finding stuff I hate the closer I am to finishing the song. I like to export the tracks and listen so I'm not distracted by looking at the levels in the DAW or finding things to edit. I try and listen without looking at my computer too, so I don't rely on looking at the levels and focus my attention to just listening. That being said I totally use Traktor's spectrum view to check my mixes and masters, because I like how detailed it is visually and I can compare it to tracks I want the final mix and master waveform to "look like." I don't use Traktor to DJ, but I solely have it on my computer for that reason, I've used that trick for a long time. It works for me because when you listen to something over and over again you start to hear sounds differently, I'll always find a hi hat or usually my snares are waaaay too loud and that visual lets me know to chill the fk out. 
What should fans expect from the rest of the EP? 
This EP is for all the half-time junkies, and wonky beat obsessives – to put it simply, I wanted to make an EP of bangers with a couple soft-bangers in the mix too. They can also expect to not hear it on a big sound system any time soon… but I'm really excited to get this project out, it's been cathartic for me to put together the music and all of the creative along with it. So I hope people like it, it really would suck if they didn't!