Guest Mix + Interview – Chopsoe – FUXWITHIT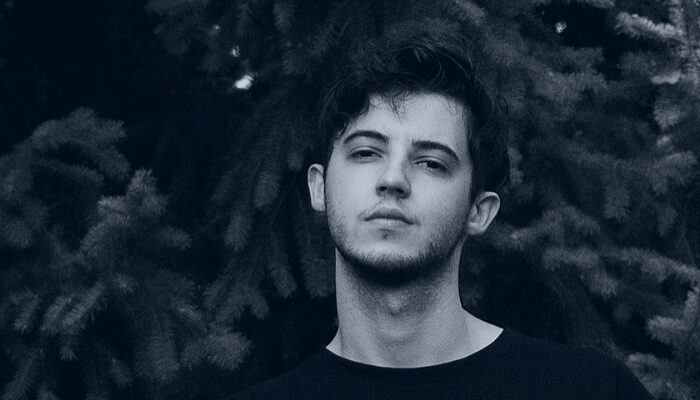 If you've been keeping your ear to the underground or your eyes on FUXWITHIT, chances are you're familiar with Chopsoe. The French producer first landed on our platform as highlight in our Focus Five segment last year. From there he proceeded to captivate our attention and support with an outstanding debut EP, an impressive single, and most recently, an epic collaboration with pluko. Suffice it to say, Chopsoe is a name you need to know. For those unfamiliar, what better way to get to know an artist than through a high-energy guest mix and an in depth interview? Lucky for you we're here with both. The mix showcases some of his exceptional work including some unreleased treats as well some heater from his favourite artists. As for the interview we discuss growing up in Paris, the bass scene there, the struggle of considering work finished, crafting a signature sound and more.
Tell us about the mix? What's the vibe? Where/when should we be listening to this?
This mix basically incorporates some demo material in addition to my already released ones. I also put some of my producer friends' work and some random tunes I love. I've been trying some stuff lately with influences from House, Breakbeat and such, so be prepared to adapt your dance moves for this one!
I would say you should crank the mix at a party but it's probably better to play it set on your couch with your mask on depending on where you live.
What is it like for a musician to grow up in Paris, a city that has influenced so much in the history of electronic music? Is it still a fervent artistic and cultural hub?
Paris is great, I definitely wouldn't have met some people if I didn't live here. There's a good diversity of art forms which is great: photographers, film makers, musicians, creative people doing things in general… But to be honest I'm getting bored of this place and planning to move out someday!
There is the impression that in France you have a small but tight bass scene. Is that right? Do you think it's important to build a strong local community before going global?
That's true! I will talk about what I see in Paris but I'm pretty sure that's sort of the same thing in the rest of France (and Europe by the way). The bass scene here is mainly driven by Dubstep and DnB but I feel like it's sort of petty compared to techno which heavily rules the night life here. There's few bass events really.
Honestly I'm not sure if that's something you necessarily need to hardly focus on nowadays with Internet and online communities… It really depends on what you do I guess. Personally for the type of music I make it would be easier for me to build something in the US rather than France. That music just appeals more people there that's for sure.
As long as a track stands on your computer there's always something to tweak, something to add. That's the struggle of every music producer on the planet I'm pretty sure.
You tweeted "sometimes it's so hard to consider a track DONE." What prompts this feeling? When do you consider a track to be truly finished?
Haha man don't talk about my nightmares…There's multiple ways you can feel that, but in my case I always sit on a bunch of actual finished tracks that just take dust and as the time goes by I get bored of them so I decide to rework the whole thing to give it a fresh breath, and sometimes that just loops endlessly. Worst scenario is that I just scrap everything, which happens 50% of the time. Also there's the technical aspect of it, I'm constantly stressing out about my mixdowns. As long as a track stands on your computer there's always something to tweak, something to add. That's the struggle of every music producer on the planet I'm pretty sure.
Even your heavier tracks possess an air of beauty. What inspires and fuels your work?
I always liked to contrast my energetic tracks with a bit of color to them, the most significant example to that is probably my track 'Carbon.' Sometimes when I'm making a tune I like to think about contexts, having something that can really flow on a show but also has that sensitivity that makes it enjoyable anywhere else. But it's mainly spontaneous I don't overthink that. On the other hand I've been having so much fun making super energetic stuff lately with barely any melody at all so it really depends on the mood I guess.
As we have already said other times, you have a very recognizable style. How did you manage to develop it? Is it a very specific approach to production you use in every song, your renowned sound design skills or something else?
That is by far the most awesome compliment you can get, first of all thanks for saying that!
I honestly don't even know, I think anyone who's been making music for a good amount of time ends up with something he owns in a way. It just comes naturally I guess. Honestly my music is basically just the sum of everything I ever heard and liked, subconsciously I put all my influences together in my own way and flavor. Same thing concerning sound design it's not really something I do on purpose. Of course I have specific techniques I developed by time that glue my tracks together but the whole process is just natural for me now.
From your IG we see that you also mix and master tracks for other artists. Does the sound designer career have any appeal to you?
I do mixing and mastering for others yes! Not only electronic stuff. That's funny because when I first started getting interested with production a while back I was just diving into the nerd art of sound design and mixing, all the technical stuff. That was the thing for me, I never tried to write an actual song when I first put my hands on a DAW. I'm still learning to get better everyday on both writing and sound design parts. I also went to a sound engineering school and I was in a videogame/cinema sound design option for a year, that was fun so why not!
My name isn't on any line up for now but why not, I'd definitely be down (book me).
What are your thoughts on virtual performances/festivals? Will you be involved in any in the future?
Virtual shows are cool, I actually tuned in a Minecraft festival 2 years ago with people such as quickly, quickly, Mr. Bill, Luca Lush and many others playing. That was prior COVID and it was already becoming a cool thing so that doesn't surprise me there's a lot of this type of online events with the actual situation. It will never translate a real show but I think it's two complete separate things you can't really compare. My name isn't on any line up for now but why not, I'd definitely be down (book me).
Since 2020 has been a tough year for everyone, what are you most excited about for 2021?
Just hoping next year will get better, say bye to the pandemic some day so shows can come back asap and release more music. Good point being locked down is that I spent more time creating and trying stuff. But the year was trash anyway. I'm fortunate I was not booked a lot but EDM needs to go back on its rails.
Tracklist:
pluko & Chopsoe – redux
Chopsoe – ID
Chopsoe – ID
HYPRESSION – What's Going On
WHIPPED CREAM – LUV
Hego – Tears
Rawtek – Villain
YehMe2 & Wuki – Throw It
Chopsoe – ID
Nitti Gritti & Wuki – Swet
Chopsoe – ID
Badjokes – Pigeons
R.O – Roar (ft. CHÄ)
Sober rob – OOOFFFF
Chopsoe – Carbon vs. pluko – reality distortion (Edit)
Mona San – La Chiqui
Chopsoe – Bleed
Chopsoe – Spectrum
Apashe – Uebok (Chopsoe Remix) (WIP)
AUDREY NUNA, DJ Snake – damn Right Pt. 2 (Chopsoe Edit)