PREMIERE: Leet & Mythm Dominate Subwoofers With 'Switch' – FUXWITHIT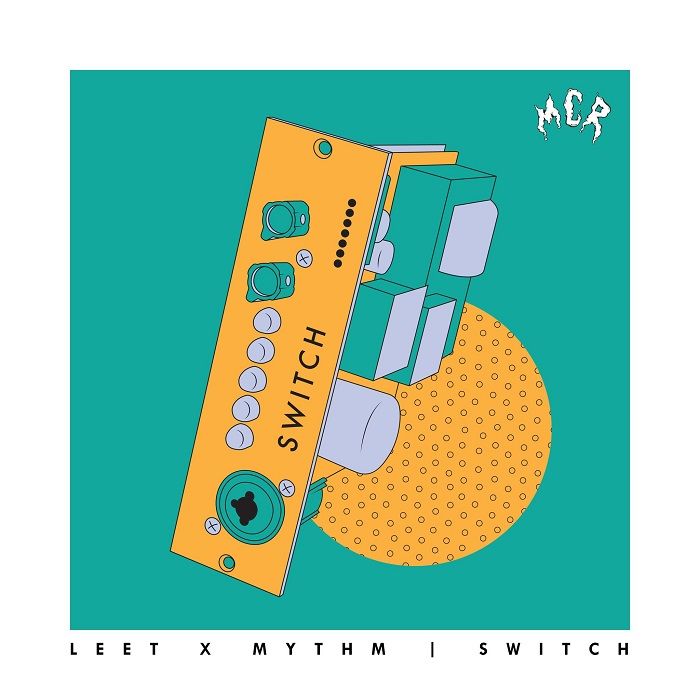 Do you like that deep, dirty, grimy shit? That type of shit that feels like you just took a swan dive into the primordial ooze followed by laps through a tar pit? Then leet and his fellow dub peddler Mythm are ready and willing to make your sound system quake more than two tectonic plates slipping past each other. For years now, leet has been dominating the underground community with his distinct take on west coast bass music infused with only the most delectable of wubs. At the tail-end of last year we were graced with his hello. album, a cavernous crescendo of tantalizing treats, which he then followed up last month with the immaculate Beyond the Bubble LP. Mythm has been waging his own campaign of audible domination with sensational releases like 'Clash' and 'Petrified' with DWAM, showcasing an uncanny ability to warp shadows into ever nearby crevice via sonic exfoliation. Now, these two subwoofer personal trainers have put their heads together for 'Switch', an unrelenting banger of epic proportions out now on More Creativity Records.
"It's a heavy 140 tune that really showcases both are styles. leet hit me up with the idea, sent it over and just like that, the track wrote itself." – Mythm
Feeling like entering the den of some massive, ungodly creature, 'Switch' wastes no time strapping you in for the gruesome adventure you're about to undertake. Cheeky police sirens only add even more character and swagger to the mix, warning you of the hellaciously illegal undulations you're about to be inebriated by. Your first introduction to the lush low-end is textbook from these two maestros, a fantastic blend of their pristine prowess for cooking up some of the darkest and most potent beats on the market. The latter drop is even more robust, with silky smooth switch-ups and only the sexiest of drums. Will the cave let you find its untold amount of treasure, or will you wander bleakly forever in the inky blackness until only madness controls your consciousness? Only time will tell, but for now, start your initial descent by streaming 'Switch' for yourself below!