PREMIERE: Shöckface Levels Up Once Again With 'METANÖIA' – FUXWITHIT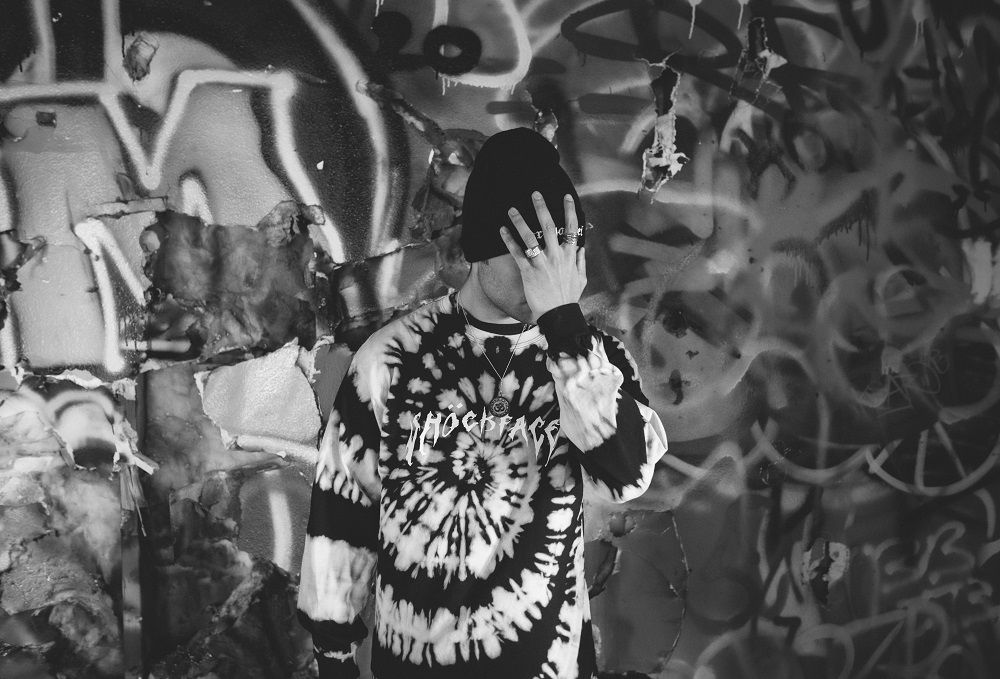 Shöckface has become a staple on FUXWITHIT over the past three years. From his exceptional Guest Mix to the slew of impressive tracks we've had the pleasure of covering or premiering, the rising star just keeps getting better with time. Putting this on full display comes 'METANÖIA,' a stand-out single that may be his best work to date. I had the pleasure of dropping this one as an ID in our Beat Lab Radio Takeover Mix and could not be more excited that it's finally here officially.
'METANÖIA' is the final single off Shöckface's WAR WITH MYSELF EP which is out today. The track is an engrossing thrill ride into a video game-inspired world. Hyperrealistic with an underlying sense of wonder, this one will have you lost in the vibe. The electric introduction gives way to an absolutely astounding bassline that's dripping with groove and punctuated by carefully placed samples. As the break hits the backing calms but sinister sounds lurk around the corner. The lyrics "Cold blood, rotting bodies in the bathtub," slowly drift into focus and set the stage for the raw grime bars that take the track to a whole nother level. Whether you're a longtime fan of Shöckface or this is your introduction, prepare to be amazed.
'METANÖIA' will always be a record that I will hold close to my heart for the rest of my career. Musical progression, spiritual conversion, and the inception of self love is the creative emotional underpinning for the WAR WITH MYSELF project. I'm on this journey for the long run and now I finally understand what I have to do daily to fully lock in and tune my frequency to become a champion. Everything starts here."
– Shockface
Bump 'METANÖIA' below and be sure to check out WAR WITH MYSELF in full.